Heidi Lynn Sculthorpe Scholars
The Heidi Lynn Sculthorpe Scholars program offers grant opportunities to students and faculty of all disciplines whose work would advance core elements of Monmouth's Strategic Plan and support the UCI's mission. Each year, the program supports dozens of hands-on research projects that provide real world experience to students while helping make a positive impact in coastal communities.
Monmouth University students and faculty can apply for:
Faculty Enrichment Grants for the enhancement of existing curriculum, new curriculum development, research and scholarship, and team-teaching opportunities.
Mini-Grants for conference fees, symposia, guest speaker honoraria, equipment and supplies, and other needs.
Student-Faculty Collaborative Summer Research Grants for projects either proposed by students with the support of a faculty mentor or proposed by a faculty member to enable students to conduct research with them.
Video: Science Summer Research at Monmouth University
Support Our Program
Heidi Lynn Sculthorpe Scholars are supported by funds contributed through the generosity of donors to the Urban Coast Institute through the Heidi Lynn Sculthorpe Summer Research Program and the Marine Science and Policy Initiative challenge grant campaign. Donors may also establish an endowed or annual scholarship. Click here to give a gift today or learn more about giving opportunities by contacting Tony MacDonald at amacdona@monmouth.edu.
News & Activities
A sample of recent stories, videos, photos and other content highlighting work supported through the UCI Scholars program
Prof. Ramírez and Student to Present Research at International Population Conference, November 2021
Student Q&A: Riya Ajmera on Mitigating Offshore Wind Farm Impacts on Marine Environments, October 2021
Student Q&A: Kyra Velock on Implementing the Biden Administration's '30 by 30' Initiative in the Mid-Atlantic, September 2021
'Paradoxical Paradise' Shares Asbury Park's African American History through Multimedia, Archival Documents, August 2021
Watch: Summer Research Students Present Projects, August 2021
UCI to Support Studies of N.J. Sea Level Rise Real Estate Impacts, Youth Climate Activism, Ecotherapy, July 2021
Eight Students Receive UCI Summer Research Support, May 2021
Knowing the Flow: Testing Current Meter Technology, March 2021
Student Researcher Examines Climate Change Communication in India, February 2021
Student Film Explores Climate Gentrification Threat, History of Redlining in Asbury Park's West Side, December 2020
UCI Awards Grants for Projects that Support and Research Socially Vulnerable Communities in Time of COVID-19, November 2020
Cresson Puts Marine Life Under a Microscope in New Art Collection, November 2020
Watch: Monmouth Researchers Explore Revolutionary War Shipwrecks from the Sky, September 2020
Student Papers Examine Discriminatory Barriers to Beach Access, Climate Threats to Right Whales, September 2020
Who Lives in the Lower Hudson-Raritan Estuary? Comparing Net Results, Genetics, August 2020
Trip Diary: Hurricane Research Gliders Launched from Monmouth Vessel, July 2020
Watch: Dr. Sterrett and Students Conduct Takanassee Lake Turtle Research, July 2020
UCI Heidi Lynn Sculthorpe Scholars Kick Off Summer Research, June 2020
Three Monmouth Students Earn Prestigious NOAA Hollings Scholarships, April 2020
In Search of General Washington's Galley, April 2020
PHAB Lab Students Honored for Branchport Creek Research, December 2019
Video: UCI and Rutgers Deploy Naval Gliders for Hurricane Research, October 2019
Watch: Students Discuss Summer Science Research Projects, September 2019
Ocean Inspires Student Poster Designs, September 2019
UCI and Monmouth Students Pitch in to Restore Barnegat Bay Oysters, September 2019
Story Map Tells a Tale of Two Shores: Sandy Hook and Eleuthera, July 2019
UCI Scholars Program to Support Six Summer Research Projects, May 2019
Professor and Communication Students Study Gentrification, Record Residents' Perspectives on Asbury Park's History, March 2019
Tag Team: Monmouth researchers are tracking sharks off the coast of New Jersey in an effort to better understand how improper catch and release affects their numbers, November 2018
Videos: Students Present Summer 2018 Research Projects, September 2018
Shark Week Spotlight: Tagging Smooth Dogfish, July 2018
Photos: Shark Tagging Aboard the R/V Heidi Lynn Sculthorpe, July 2018
Six Summer Research Projects Receive UCI Support, May 2018
Discovering the Ecological Self through Art and Science, May 2018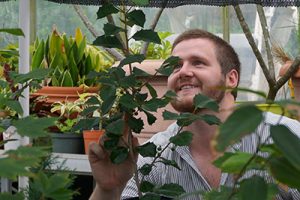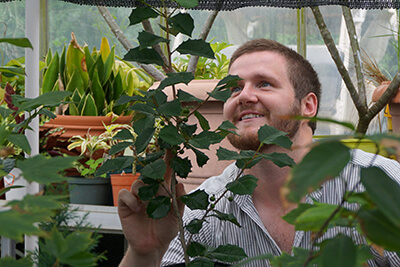 Research Indicates Climate Change Will Alter Makeup of Coastal Forests, November 2017
Video: Science Summer Research at Monmouth University, November 2017
Videos: Students Present Summer 2017 Research Projects, November 2017
Photos: Coastal Forest Saltwater Exposure Study, August 2017
Photos: Lake Como ASV Research, August 2017
Tracking the Sharks of the Jersey Shore, August 2017
Catching Ghosts: On the hunt with Monmouth faculty and students working to stop a stealthy killer that's decimating the Barnegat Bay ecosystem, August 2017
Photos: The Sharks of the Jersey Shore, July 2017
UCI Awards Grants for 11 Student-Faculty Research Projects, May 2017
Surge in Sturgeon? MU Researchers Track Endangered Fish in Sandy Hook Bay and Beyond, March 2017
MU Scientists Seek Evidence of Climate Trends in Coastal Tree Ring Patterns, November 2016
Watch: MU Students Share Summer Research Work, August 2016
Studies of Climate & Coastal Forests, Shore Walkability, NWS Earle Sturgeon Among Fall Grant Projects, August 2016
Research Will Help Public Visualize Flood Levels During Sandy, August 2016
Students Work to Help Oysters Rebound in Barnegat Bay, August 2016
UCI to Fund 14 Student-Faculty Summer Research Projects, June 2016
'Forensics for Aquatic Life': eDNA Research at Monmouth U., June 2016
Photos: eDNA Research at Wreck Pond, May 2016
Videos: UCI Student Research Panel Roundtable, April 2016
Marine Scientist, MU Students Bust 'Ghost Fishing' in Barnegat Bay, March 2016
UCI Awards Spring Marine Science & Policy Initiative Grants; New Opportunities Available, March 2016
Photos: Barnegat Bay Marine Debris Search, February 2016