Generations of Excellence
From Monmouth Junior College, to Monmouth College, and, finally, to Monmouth University, our alma mater continues to grow, evolve, and achieve new levels of excellence.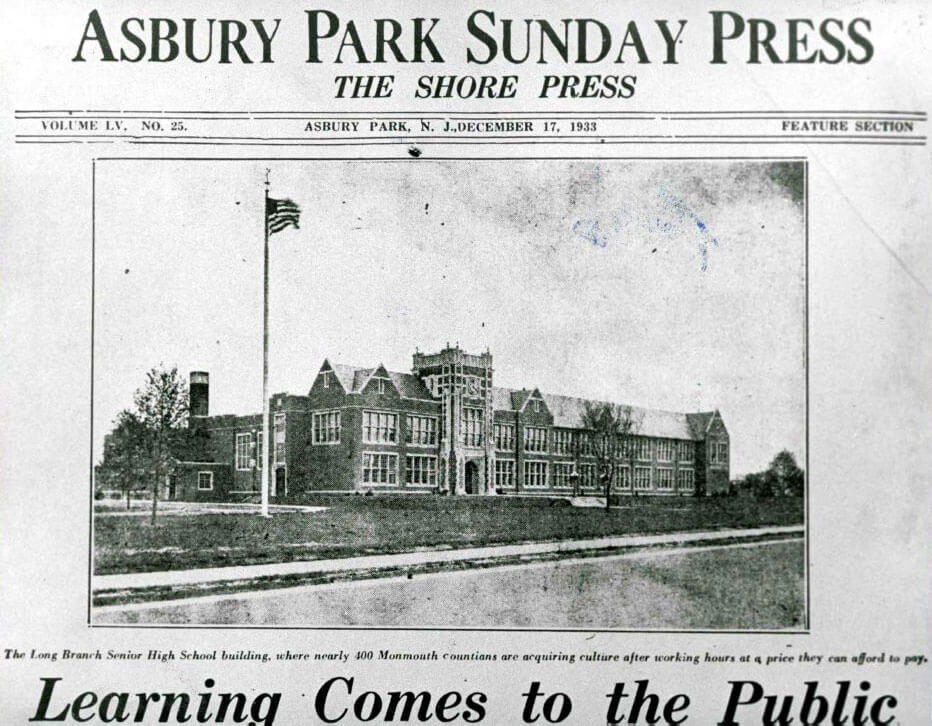 1933
Monmouth was founded in 1933 to provide opportunity for higher education to area high school graduates who, in those Depression-era days, could not afford to go away to college. It was a two-year institution, holding classes only in the evening.
1956
Support from students and the community enabled the fledgling College to persevere and quickly assume its present private status. In 1956, Monmouth College was accredited by the state to offer four-year programs leading to the baccalaureate degree. Less than a decade later, it was authorized to offer master's degree programs.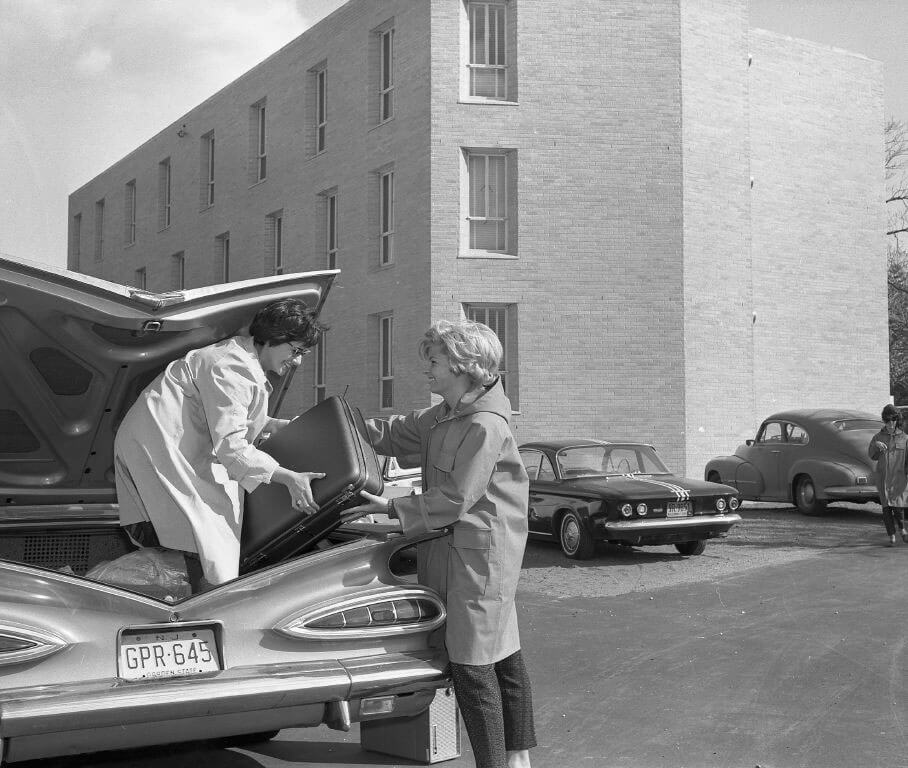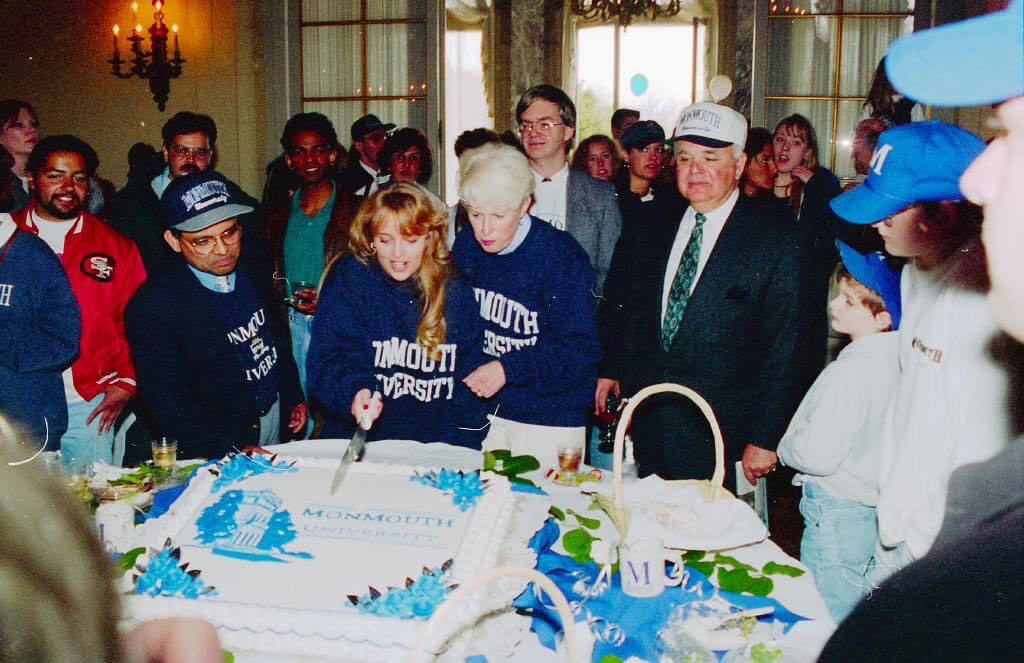 1995
In March 1995, the New Jersey Commission on Higher Education granted Monmouth university status.
Now
Today, Monmouth University offers undergraduate, graduate, and doctoral degree programs, as well as a multitude of certificate programs. The University has been steadfast in its ongoing transformation as a first-choice destination school by progressively raising admission criteria for incoming students and enhancing the quality of its academic programs.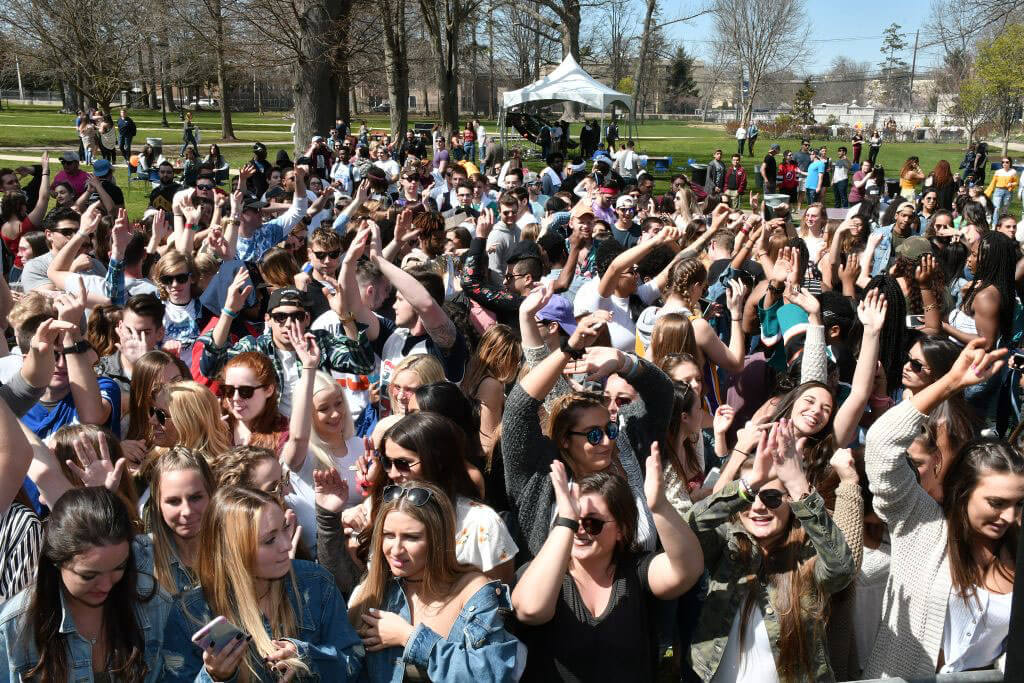 Historic Buildings
The Great Hall at Shadow Lawn
Built in 1929 at a cost of $10.5 million as the private residence of former F.W. Woolworth Co. president Hubert Templeton Parson and his wife Maysie, The Great Hall has been described in newspapers throughout the world, is featured in many books on architecture and art, and has been used as backdrop for innumerable print ads and television commercials. Many visitors also recognize it as the setting for the 1982 film version of Annie.
Guggenheim Mansion
The Guggenheim Mansion was originally the summer home of Murry and Leonie Guggenheim. The Guggenheim Foundation officially conveyed the estate to Monmouth College on September 9, 1960. After some modifications designed to convert the summer cottage into a college library, the Murry and Leonie Guggenheim Memorial Library was dedicated on September 24, 1961.
Look Back Through Our History
See the story of Monmouth through the decades in this visual and engaging historical timeline.
Take a Virtual Campus Tour
Panoramic images, video, and vivid descriptions bring our dynamic campus to life from any device.