Residential life is more than just finding your home on campus, it's about being a part of a community. We provide you with a safe, clean, and comfortable residence so you can focus on your individual development while also contributing to and reaping the benefits of community living. Through residential living, you can learn and practice valuable skills like personal and group decision-making, empathy, responsibility, and cooperation and sharing.
Important Dates for Spring 2023
| | |
| --- | --- |
| January 16 | Residence Halls open at 12:00 pm from Winter Break |
| January 17 | Classes Begin |
| January 30 | RA Applications Due |
| February 14 | Housing Deposits Due (for Returning Students) |
| March 10 | Residence Halls close at 6:00 pm for Spring Break |
| March 19 | Residence Halls open at 12:00 pm from Spring Break |
| March 23 & 24 | Housing Selection for Returning Students |
| April 24 | Last Day of Classes |
| April 25 | Reading Day |
| May 2 | Residence Halls close for the Summer |
| May 12 | Graduating Seniors Move Out at 9:00 am |
Housing Options
Monmouth offers a range of housing options for students, including suite-style buildings and traditional corridor-style residence halls for first-year students, and apartment-style living for upperclassmen.
Monmouth University Resident Halls
More to Explore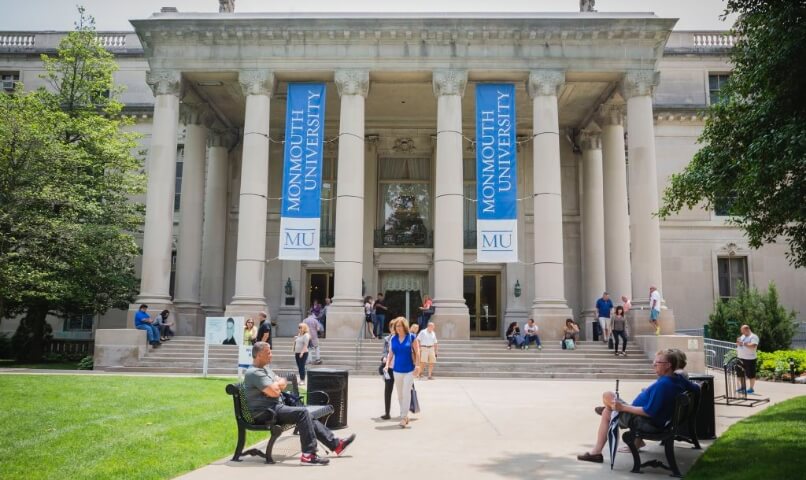 Parents & Families of Resident Students
The Office of Residential Life is here to help your student succeed here at Monmouth and prepare for their life after college.
House Information
Whether you're interested in the housing selection process, looking for hall closing information, or considering off-campus housing opportunities, we have additional information that will be helpful to you.
Residential Life Guidebook
Get easy access to essential residential life information and resources. This guidebook clearly explains the policies and expectations for Monmouth University residents.