Location is Everything
Monmouth University's suburban location is less than 1 mile from the Atlantic Ocean and has easy access to urban centers like New York City and Philadelphia, so there's no lack of cultural and recreational opportunities. It's also a location that directly impacts and enhances learning experiences every day from oceanic research to inner-city internships.
Monmouth Centers of Distinction
Students at Monmouth have access to our six Centers of Distinction. These organizations work to promote awareness of specific issues and help meet the needs of local and global communities. Because they are located on campus, the centers offer students valuable hands-on experience outside the classroom and the chance to work directly with influential leaders across a variety of interests.
Big Cities, Great Opportunities
New York City and Philadelphia – these are two of the most dynamic, exciting cities in the world, and they are just a short ride from campus. Look forward to group excursions and class trips to theaters and cultural events. Find amazing internship opportunities at Fortune 500 companies, the Penn Museum of Archaeology and Anthropology, JPMorgan Chase, MTV, or the Philadelphia Zoo.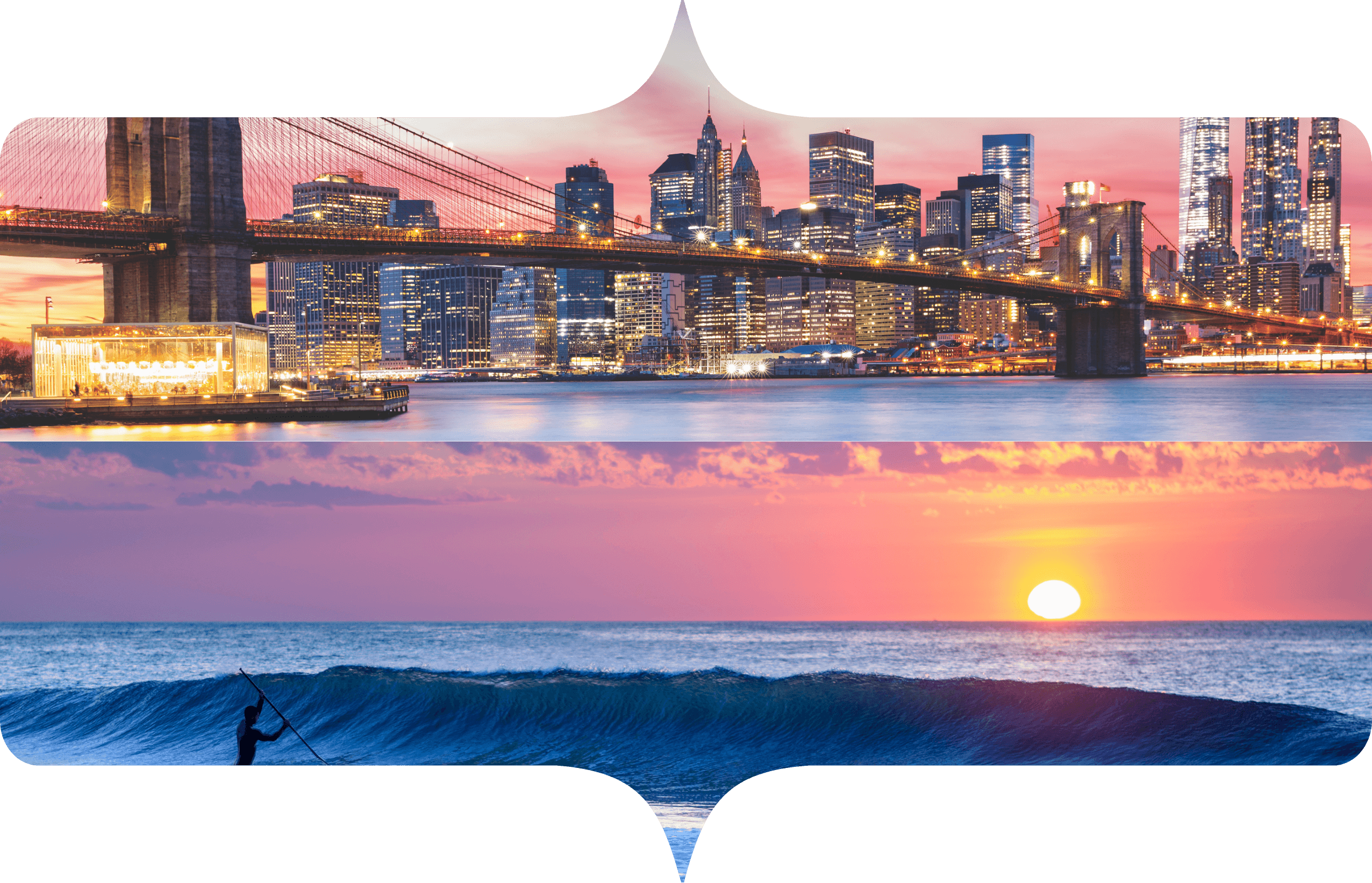 Attractions Close to Home
Beyond our gates are the sun-splashed beaches of the Jersey Shore as well as intimate and unique cultural experiences in our surrounding communities.
Asbury Park's legendary music scene and growing LGBTQIA+ community.
Red Bank's thriving theaters and myriad dining options.
Long Branch's waterfront with recreational activities and upscale shopping offerings.
Historically Amazing
Monmouth University is privileged to include two historic buildings on its picturesque campus, both of which are still used for both academic and administrative purposes. The Great Hall at Shadow Lawn and the Guggenheim Mansion both have fascinating histories worthy of the National Register of Historic Places.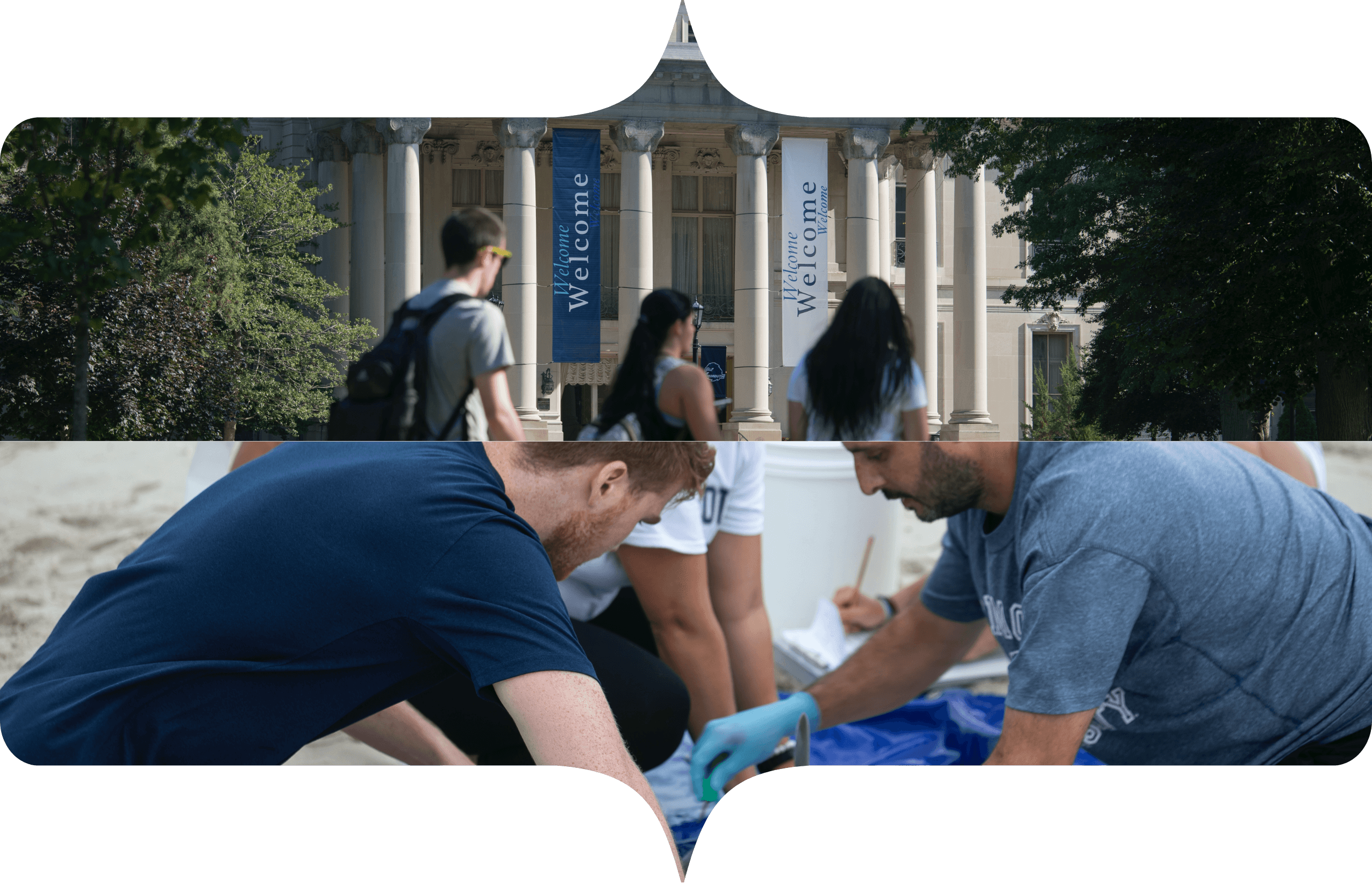 Visit Monmouth Now
Explore all that our historic, picturesque, and vibrant campus has to offer.