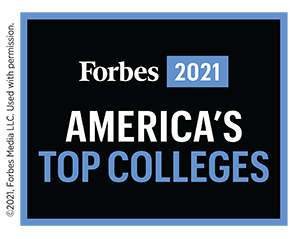 Standing Out
Our recent distinctions and accolades highlight how Monmouth is continually growing and achieving new academic heights. From athletics and clubs to cutting-edge research and cultural events. Monmouth University has staked a place among the top private universities.
12:1
Student to
Teacher Ratio
120+
Student Clubs &
Organizations
24
Division 1
Sports Teams
96%
of Students Receive
Financial Aid
---
We are a community made of unique individuals who come together to learn & grow.
Explore Resources For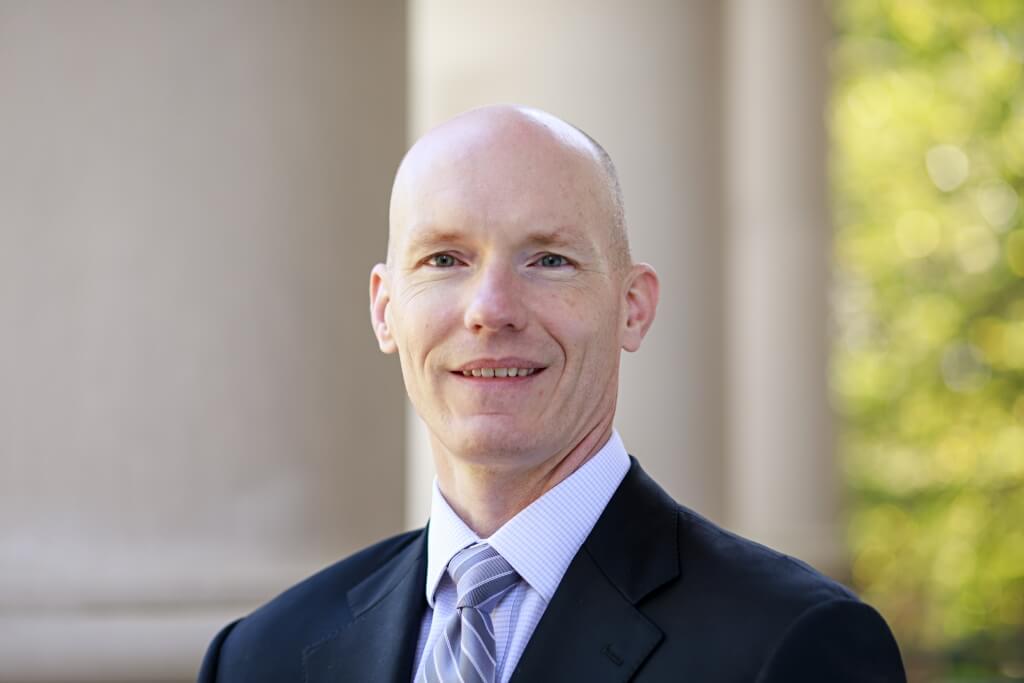 Dec. 1, 2022
Prof. Scott is Named Endowed Chair in Real Estate Policy
Professor Robert Scott of the Leon Hess Business School has been named the Arthur and Dorothy Greenbaum/Robert Ferguson/NJAR Endowed Chair in Real Estate Policy.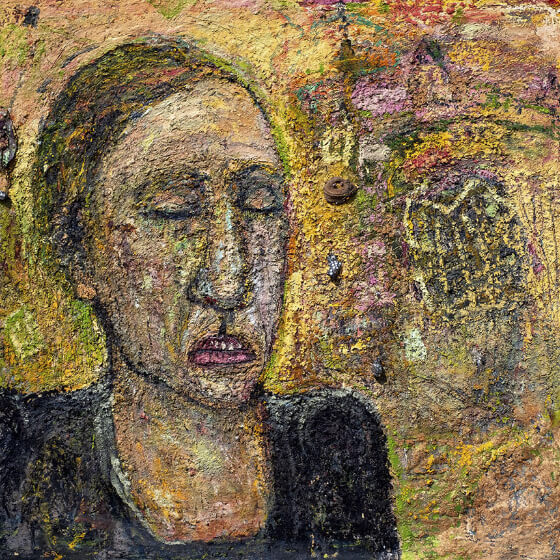 Sep. 06 – Dec. 11
Miriam Beerman: 1923–2022 NOTHING HAS CHANGED
This exhibition shines a spotlight on the late Miriam Beerman, a New Jersey artist whose works are included in the permanent collections of over 60 museums worldwide and a female pioneer in the 20th-century art world. Beerman (1923–2022) was one of the 20th-century's most provocative artists, whose humanist expressionist works highlight her talent as a colorist. A pioneer as one of the first female artists to be given a solo exhibition at the Brooklyn Museum of Art, Beerman is part of a canon of 20th-century women artists who were nearly lost to obscurity due to their gender in a male-dominated art world. Influenced by the social injustice seen around her, Beerman shines a spotlight on the horror and pathos of man's inhumanity to man. The themes prove to be timeless, resonating today as much as when they were created in the 20th century. Her life and art were explored in the 2015 documentary Miriam Beerman: Expressing the Chaos.
A Major Decision
From education to marketing, nursing to theater, Monmouth offers more than 55 programs of study to find your passion and move your life forward.
Uniquely Monmouth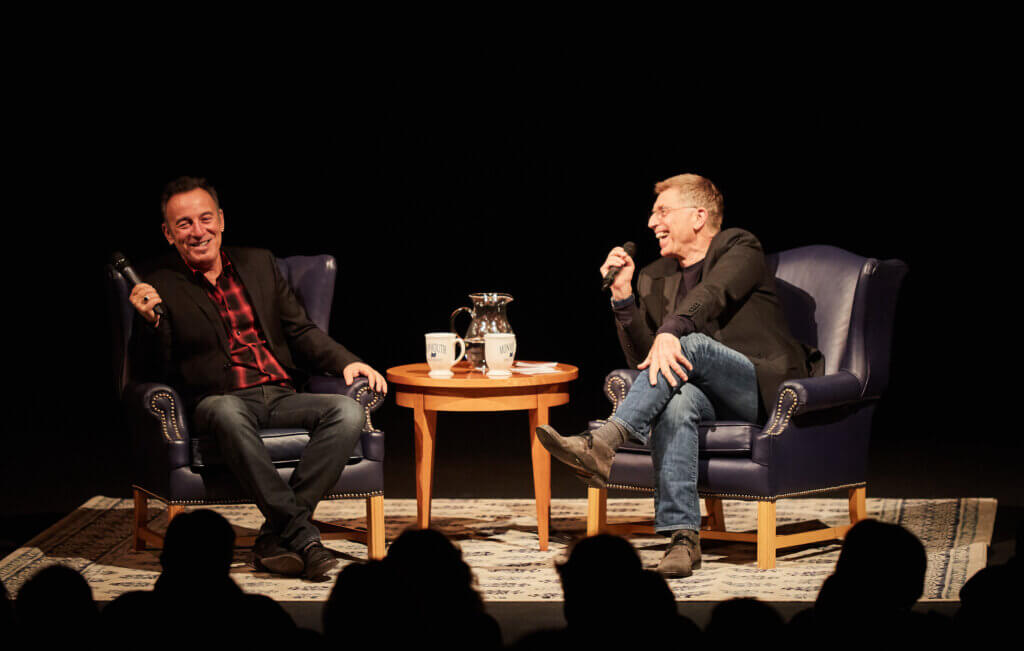 Centers & Institutes
Our centers give students the chance to engage in research and collaborate with experts across a variety of fields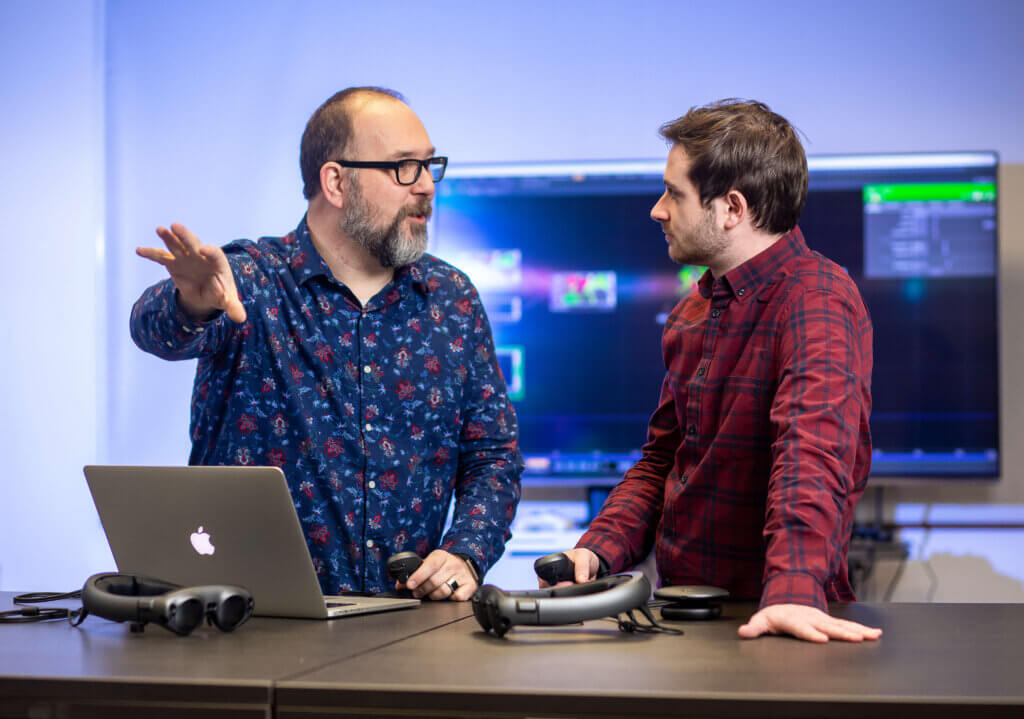 Access & Support
We are committed to providing exceptional learning opportunities to all students and have been ranked as one of the top five in the nation for access and excellence.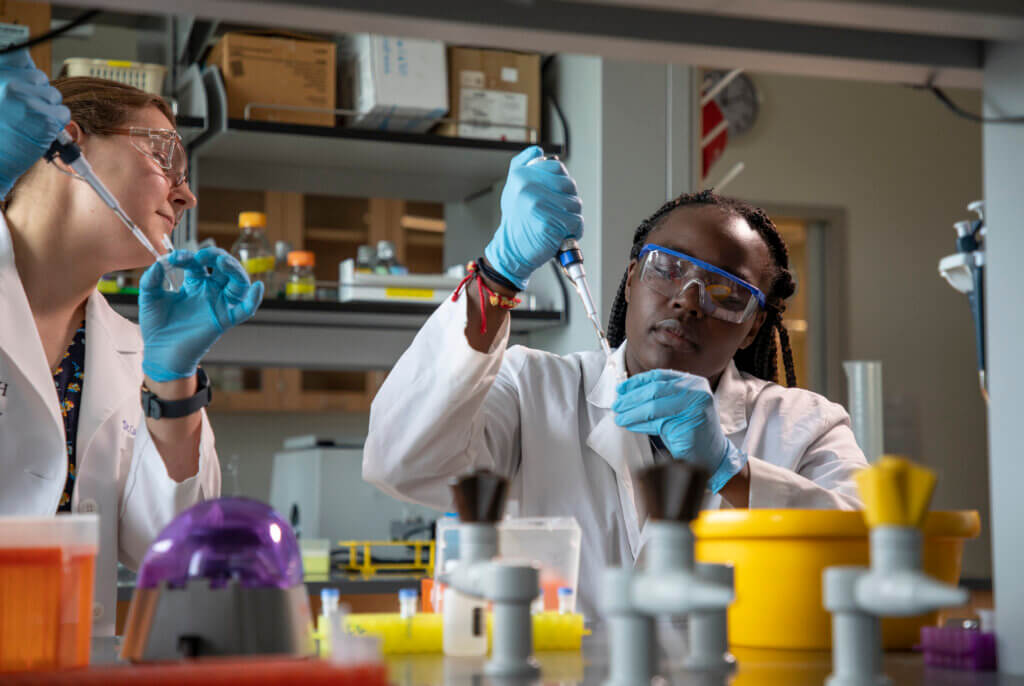 Experiential Education
Connect your classroom experience with real-world knowledge. Through experiential education, Monmouth offers countless opportunities for you to get hands-on learning before graduation.
Follow Us