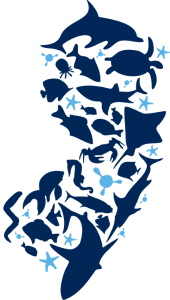 The Urban Coast Institute has awarded two spring Faculty Enrichment Grants for projects that will expand green teams in New Jersey schools and create art inspired by utopian societies that once existed in Jersey Shore communities.
The UCI offers these grants on a competitive basis to Monmouth University faculty to support individual or collaborative projects for the enhancement of existing curriculum, new curriculum development, research and scholarship and team-teaching opportunities. Funding is available through the Heidi Lynn Sculthorpe Scholars program for faculty and student researchers of all disciplines whose work advances core elements of Monmouth's Strategic Plan and supports the UCI's mission. The following projects were approved for the spring round.
Going Green across the Garden State: Fostering the Formation of Green Teams in New Jersey School Districts
Faculty researchers: Michelle Schpakow, Ed.D., Department of Curriculum and Instruction; School of Education Dean John Henning, Ph.D.; Kyle Seiverd, Ed.D., School of Science
Roughly half of New Jersey school districts have formed green teams comprised of teachers, administrators, students, parents and other community members to promote sustainable practices.  This project will determine factors that promote green team development and share these strategies with the larger New Jersey community through a webinar; facilitate the development of new green teams at three New Jersey schools by establishing mentorships with three established green teams; and pilot discussions in focus group sessions that determine how the process of forming green teams affects participants' perspectives regarding sustainability.
Ruin/Regeneration: A Sculptural Installation
Faculty researcher: Susan Meyer, MFA, Department of Art & Design
This grant will support the creation of a sculptural installation inspired by the cyclical states of ruin and regeneration in coastal areas along the New Jersey shoreline. Professor Meyer and student assistants will conduct research on coastal ecosystems in Sandy Hook and utopian societies that once existed in Ocean Grove and at the historic North American Phalanx in Colts Neck to inform the project. The artwork will be publicly exhibited at the Frances Young Tang Teaching Museum and Art Gallery at Skidmore College in Saratoga Springs, New York, through the summer.
Apply Now for Funding
The UCI is currently seeking proposals for student summer research grants, Faculty Enrichment Grants for the summer and fall, and endowed scholarships for the 2022-23 school year. Click here to learn more.
These opportunities have been made possible through the generous support of many private and corporate donors. If you would like to make a tax-deductible gift to the Urban Coast Institute, please visit our online contribution form.