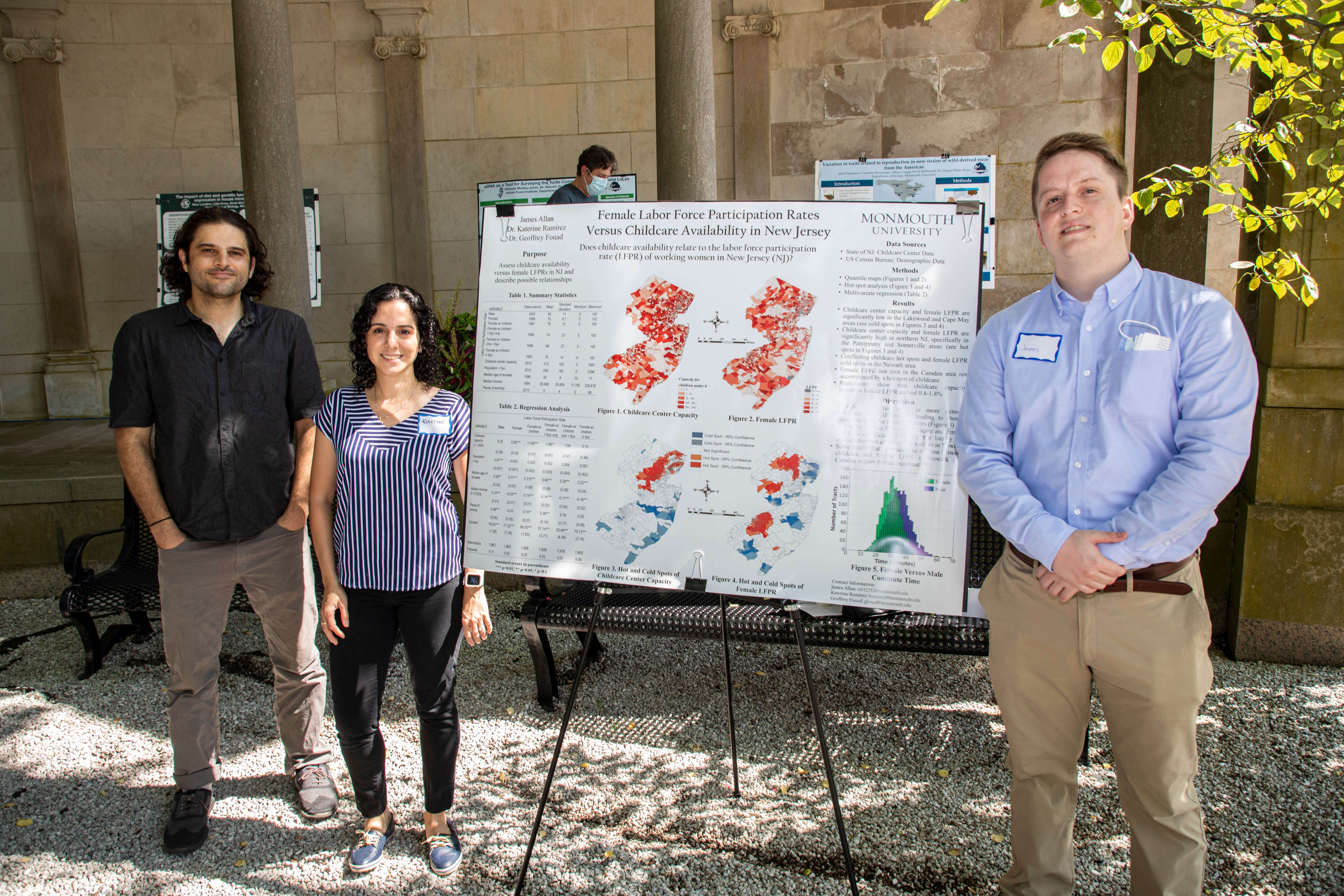 Monmouth University Assistant Professor of Economics Katerine Ramírez and student James Allan will share their research paper, "Female Labor Force Participation and Care of Children in Coastal New Jersey," which was co-authored with Assistant Professor of Geography Geoffrey G. Fouad, at the 2021 International Population Conference on Dec. 10. Organized by the International Union for the Scientific Study of Population (IUSSP) and the host country of India, the event is billed as the world's largest international scientific conference on population and demography.
The conference brings together researchers, policymakers and practitioners from diverse disciplines and from across the globe, to present and discuss the latest research on a broad range of contemporary population issues. Ramírez will present the paper virtually on a 9 a.m. (ET) Spatial Networks, Clusters and Accessibility panel, with Allan participating in the Q&A session.
Ramírez, Allan and Assistant Professor of GIS Geoffrey Fouad conducted research for the paper over the summer with support from the Urban Coast Institute's Heidi Lynn Sculthorpe Scholars Program. Drawing on federal and state data, the project explored the relationship between childcare availability, measured by the number of daycare facilities and their capacity, and the labor force participation of women in Jersey Shore communities. They further considered variables such as partners' marital status, and number and age of children.
Scroll below to watch Allan present a poster on the subject from the School of Science Summer Research Symposium in August.