What is a Center of Distinction?
At Monmouth University, there are six unique centers that work to promote awareness of specific issues and meet the needs of local and global communities.
Students at Monmouth have great opportunities to learn from and assist these centers. Because they are located right on campus, they offer students valuable hands-on experience outside the classroom and the chance to work directly with influential leaders.
It is all part of the personalized education that separates Monmouth from other institutions and prepares students for the next chapter in their professional lives.
The Bruce Springsteen Archives & Center for American Music
The Center serves as the official archival repository for Bruce Springsteen's written works, photographs, periodicals, and artifacts. It also honors and celebrates other icons of American music like Woody Guthrie, Hank Williams, Frank Sinatra, and others.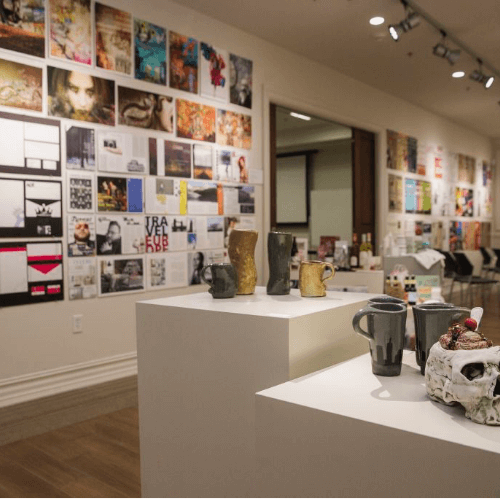 Monmouth Center for the Arts
The Center for the Arts oversees the performing, visual, and literary arts in order to promote creative thinking, inspiration and cultural enrichment. It operates as the University's hub for a wide variety of programs, projects, and events that serve the campus and the community.
Institute for Global Understanding
The Institute for Global Understanding promotes understanding of global affairs and brings awareness of worldwide issues and challenges. To meet the goals of IGU, students, faculty, and the community actively engage in a series of programs, partnerships, fundraising initiatives, field experiences, and service learning opportunities.
Kislak Real Estate Institute
The Kislak Real Estate Institute, part of the Leon Hess Business School, is a leading research center on real estate and economic development. The Institute also offers programs of study that provide students and professionals with the skills needed for a productive career in commercial real estate.
Monmouth University Polling Institute
The Polling Institute is a leading center for the study of public opinion on critical national and state issues. It provides research to assist policymakers with planning and assessment, while collaborating with Monmouth faculty and students to enhance research and training opportunities.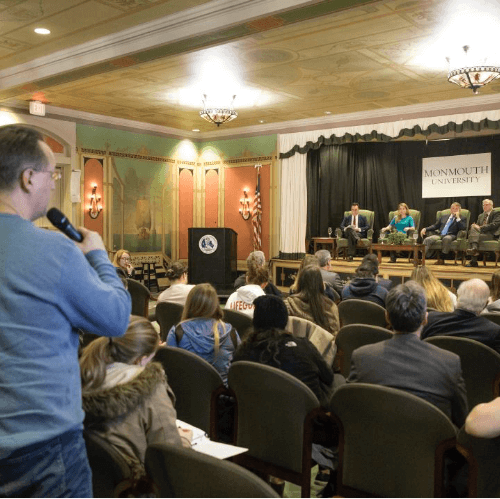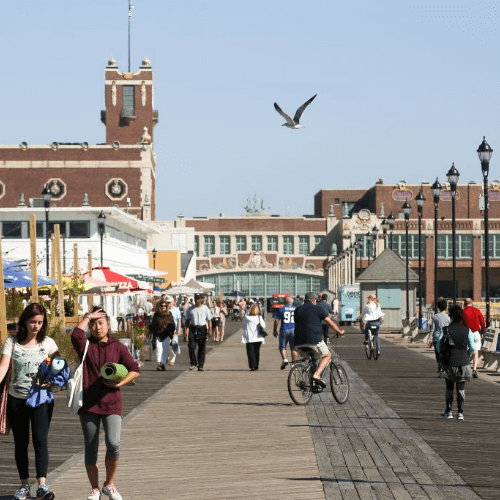 Urban Coast Institute
The Urban Coast Institute, part of the School of Science, is a forum for research, education, and collaboration supporting the stewardship of coastal ecosystems. The UCI allows students to study important environmental issues, both on campus and at the beach only a mile away.