When are you going to study abroad?
Enter the Monmouth Global Programs website here & Apply Now!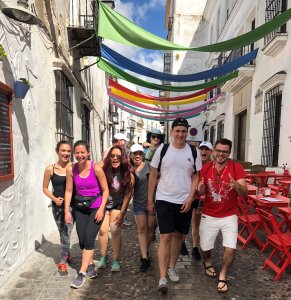 Why Study Abroad?
Live and learn with other Monmouth University students, students from other American universities, and students from other countries!
Prepare to be a global change agent in the 21st century.
Develop intercultural competencies and be able to work effectively and efficiently in another culture.
Acquire new skills and gain an edge in the global market place.
Explore your own potential.
Become more independent, adaptable, and confident.
Improve your language and communication skills.
Stay on track for graduation by earning MU credit for international courses.
"I would tell prospective students that the study abroad program changes you in very positive ways. Trivial problems become of less concern, and you learn to prioritize life. You gain more respect for others and for yourself. You also learn to rely less on material objects and more on life experiences. Most importantly, I have learned to stop worrying, live in the moment, and carry on."
—Michelle Myers
Former 'Australia' student