A Personalized Approach to College Affordability
A Monmouth University education is an investment in yourself that will pay off for the rest of your life, and we help students access the resources needed to make it happen. We will partner with you to develop a plan to manage your educational expenses, taking into consideration your individual financial situation.
Every year, thousands of our students receive financial aid packages. Those packages typically include scholarships, grants, student loans, and work-study that may be applied toward tuition and fees, room and board or living expenses, books, and other personal expenses.
Here are some facts to consider about the financial aid packages created for Monmouth's undergraduates last year:
99% received some form of financial aid.
About 80% received a scholarship or grant (federal, state, or University).
The average scholarship/grant package was $22,521.
The average financial aid package, including student loans and work-study, was approximately $26,944.
The more than $59 million in University grants and scholarships was awarded; this places Monmouth among the more affordable private universities in New Jersey.
For 2016-17, the annual cost for tuition and fees for full-time students is $35,363; students residing on campus or in University-sponsored housing can expect, on average, an additional $12,941 annually for housing and meals for a total cost of $48,304. To get an idea of how to manage those costs and a preliminary estimate of your financial aid package, please take a few moments to complete our Net Price Calculator. To receive an official offer of financial aid or financial aid package, students must complete the Free Application for Federal Student Aid (FAFSA) at www.fafsa.gov; the FAFSA should be completed as soon after October 1 of the student's senior year as possible.
We have also partnered with Great Lakes & Affiliates to bring you GradReady, an interactive website designed to give you the tools and information you need to navigate the financial aid process. Websites, though, are no substitute for personalized counseling. Our knowledgeable counselors are here to guide students along the way and are just a phone call or email away.
If you'd like to request additional information on Monmouth University in general, please use our online form.
It's not too early to ask about scholarships…
Before you even apply for admission, get an estimate of your scholarship eligibility by filling out our Scholarship Inquiry Form. See what MU offers to help make your education affordable.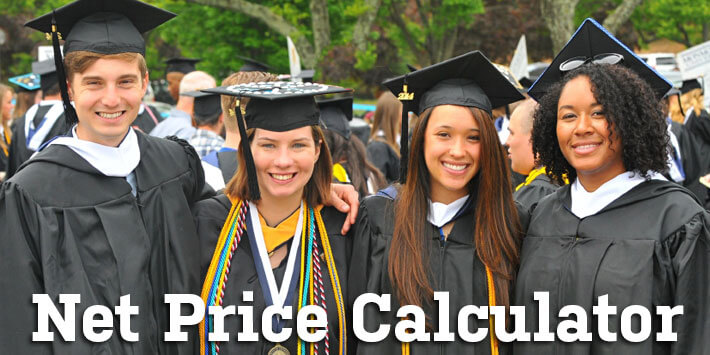 Three Steps to an Affordable Future
File Your FAFSA. We encourage students and their families to fill out the FAFSA as soon after October 1 as possible.
Compare offers from various schools. Your out-of-pocket cost will vary from school to school. Discuss your award offers with a financial aid counselor to better understand how to compare your options.
Consider all of your resources. A Monmouth education may be more affordable than you think. Discover how to best manage your costs.
Related Links