Looking Ahead
Our mission is to educate and prepare students to realize their potential as leaders across diverse industries and reach new personal and professional heights. We work with you to understand your goals and provide you with the transferable skills that will enable you to meet the challenges of tomorrow and achieve success.
We have the faculty, programs, and resources to help you find your unique path to reaching your goals. Contact us today to get started.
Search for a Major, Minor, or Program
Application Deadlines
The general application deadlines are:

The following programs enroll one cohort per year with program-specific application deadlines:
Doctor of Social Work (January 15)
Speech-Language Pathology (February 1)
Physician Assistant (December 1)
Occupational Therapy (April 15)
Social Work (July 15)

Application deadlines for the MSN, DNP, and MAT programs is July 15 for a Fall-start only.
Making a Sound Investment
Cost & Aid
We take a personalized approach to education affordability. Learn more about the costs and financial assistance that is available to you from a team who's invested in your future.
$30k
Average Wage Increase for Master's Degree Earners *
$66k
Average Wage Increase for Doctoral Degree Earners *
17%
Projected Job Growth Through 2026 for Master's-Level Occupations*
Our Commitment to You
Personalized Faculty Interaction
Our students collaborate with faculty experts who are active scholars, practitioners, and engaged professionals in their fields, delivering advanced intellectual engagement, personal growth, and development of leadership expertise.
Relevant Skills & Hands-on Training
To ensure our graduate students reach their highest career aspirations, our office works with colleagues in all six schools to ensure the most relevant skills and training are provided in our programs.
Flexible Programming
Whether on the main campus or at our Graduate Center just minutes away, students can be immersed in the field, online, and the classroom. Our personalized approach to graduate education aims to meet each individual student's needs.
More to Explore
Graduate Center
Our Graduate Center offers personalized learning experiences for students pursuing degrees in the Clinical Mental Health Counseling, Physician Assistant, and Speech-Language Pathology programs.
Bachelor's + Masters
Designed to streamline curriculum and requirements, pursuing a Bachelor's + Master's will give you the freedom to explore what inspires you, and accelerate your future.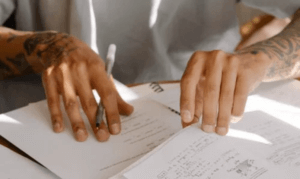 Graduate Assistantships
Many exciting opportunities exist for developing professionals in training, such as graduate teaching assistants and graduate research assistants.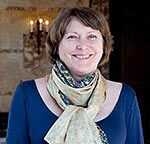 Laurie Kuhn
Associate Director Of Graduate Admission
Admission – Graduate
The Great Hall at Shadow Lawn, 201