IGU Faculty Advisory Council Members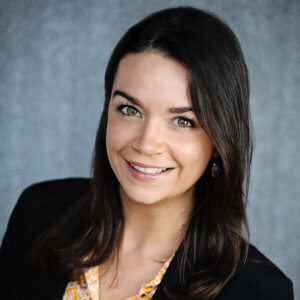 Melissa Alvaré, Ph.D., is a Lecturer in the Department of Political Science and Sociology. Her research interests include race, education inequalities, environmental justice, gentrification, and collective action. Most recently, Dr. Alvaré conducted an ethnographic case study on a teacher preparation program intended to address within-school racial inequities through culturally responsive pedagogy training. She also facilitated community-engaged research on environmental justice in Delaware and is passionate about participatory action research.
Dr. Alvaré teaches introductory sociology and courses for the Applied Research and Community Organizing concentration in sociology, as well as Social Justice, Race & Ethnicity, and Introduction to Gender Studies. Each of her classes draws attention to local and global social problems with a focus on analyzing and addressing inequalities. Dr. Alvaré is also working with the Program for Gender and Intersectionality Studies and serves as the faculty advisor to the Gender Studies Club and the Sociology Club. 
---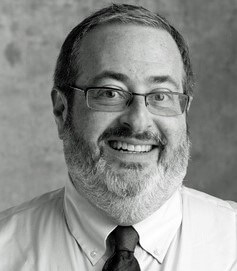 Dr. Michael Cronin is an Associate Professor in the School of Social Work. His research interests and publications are in international social work, health care and social policy, disaster management, social gerontology, international humanitarian law, social innovations, environmental justice, cultural competence, and diversity.
Dr. Cronin was a Fulbright Scholar in Ukraine for the academic year 2019-2020. He was hosted by the National University of Kyiv – Mohyla Academy (NaUKMA) and the Ukrainian National Red Cross Society. He developed and taught several courses including: Social Work in Emergencies, Social Innovation and Entrepreneurship, and Advanced International Social Work and the Environment. Several capacity-building projects were launched, including curriculum and faculty development and facilitation of a movement to build a national social work association in Ukraine. In addition to teaching, Dr. Cronin provided technical assistance for psychosocial support capacity building designed for affected populations of war and emergencies including support for staff and volunteers that are conducting this work with the Ukrainian Red Cross National Society Psychosocial Support Team. During the end of his time in Ukraine he supported both the University and Ukrainian Red Cross transition to online and virtual education, training, and psychosocial support.
Prior to taking this position in academia, he worked as a social worker for over 18 years in New York City assisting individuals and families in a variety of settings. Dr. Cronin serves in a leadership capacity to several domestic and international organizations.
Currently he serves as the United Nations Commissioner for North America for the International Federation of Social Workers. He leads a team to raise global awareness about social issues, including aging, the family, health and mental health, social development, status of women, youth and human rights.
Dr. Cronin has volunteered as a disaster mental health leader with the American Red Cross in Greater New York since 1996. He was awarded the 2008 International Humanitarian Service Award, which recognizes a volunteer who exemplifies or inspires the fundamental principles of the International Red Cross and Red Crescent Movement.
---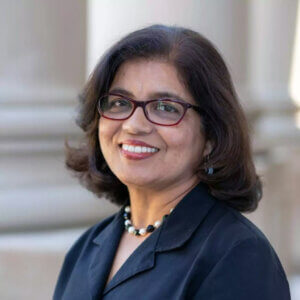 Rehka Datta, Ph.D., served as interim provost and vice president for academic affairs on from 2019 to 2021. She joined the Monmouth University faculty in 1994 and was promoted to full professor in 2008. In addition to her role as a faculty member, she has held many administrative positions at Monmouth. From 2000 to 2010, she served as chair in the Department of Political Science. She was the founding director of the Global Understanding Project, an integral part of the Institute for Global Understanding at Monmouth University, which she also founded. She served as interim director of the Center for Excellence in Teaching and Learning from 2014 to 2015, and interim vice provost for global education from 2015 to 2016. From 2017 to 2018, she was a United States Senior Fulbright Scholar award recipient for research and teaching in India. She currently holds the Freed Endowed Chair in Social Sciences.
Datta has served as a first-year advisor and on numerous University committees including Faculty Council, the Academic Standards and Review Committee, the University Technology Committee, the Undergraduate Studies Committee, the Presidential Search Committee, the General Education Reform Taskforce, the Middle States Self Study, the Strategic Planning Writing Committee, the School Personnel Committee, and others.
Through the Institute for Global Understanding, Datta facilitated partnerships with the United Nations-DPI, the United Nations Academic Impact, and Project BAM, a mentorship program with Asbury Park High School in New Jersey. She serves on the board of Big Brothers Big Sisters of Monmouth and Middlesex Counties, and was formerly on the county board of the American Association for University Women as the public policy chair. In 2013, she founded Women and Girls' Education International, a New Jersey-based not-for-profit organization providing educational support for marginalized women and girls.
An established scholar in her field, Datta has authored three scholarly books, numerous journal articles, and co-edited one collection of research monographs. Her work has appeared in more than 10 books in political science. She was also the principal architect behind the concept paper to establish the Monmouth University Polling Institute.
Known for her passion for teaching and pedagogic innovation in higher education, her work received national recognition in 2011 with the Outstanding Leader in Experiential Learning award from the National Society for Experiential Learning. She received the Global Visionary Award in 2012 and the Distinguished Teaching Award in 2003 from Monmouth University. In 2004, she received the Humanitarian of the Year Award from the Jersey Shore chapter of the National Conference for Community and Justice. From 2005 to 2006, she served as a member of the Higher Education Transition Team for the governor of New Jersey. She also served on the Committee on the Status of Representation and Diversity of the International Studies Association and is an affiliated faculty of the South Asia Center at the University of Pennsylvania.
Datta received her undergraduate education at the prestigious Presidency University in Kolkata (Calcutta), India. After earning an M.A. in political science at the University of Calcutta, she received her Ph.D. in political science at the University of Connecticut in 1990.
---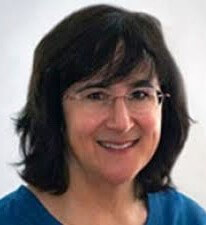 Anne Deepak is an Associate Professor in the School of Social Work and coordinates the Global and Community Practice (GCP) Masters concentration. She teaches courses on environmental justice and sustainable development, social justice and human rights, and global and community practice.
Dr. Deepak's scholarly work has been focused on developing and applying a postcolonial feminist social work perspective to issues such as food security, human trafficking, humanitarian initiatives for women's economic empowerment, social work practice with refugees and immigrants, and sustainability and population growth. Her other research interests and publications are in exploring the benefits and limitations of international partnerships in the context of globalization through research on the impact of international volunteers on their host organizations and in diversity and anti-racism in social work education. She has published in International Social Work, Social Work Education: The International Journal, Affilia: Journal of Women and Social Work, Journal of Cultural and Ethnic Diversity in Social Work, Journal of Progressive Human Services, and The Routledge Handbooks of Postcolonial Social Work and Critical Social Work. Sections of her article, Globalization, Power and Resistance: Postcolonial and Transnational Feminist Perspectives for Social Work Practice (2012), were translated to Cantonese and published by a post-graduate student from LanZhou University in Gansu Province, China in order to introduce a social work feminist perspective in China. In 2015, she won the Best Qualitative Article for Volume 50, Journal of Social Work Education for the paper she co-authored with Mary Tijerina, Mexican American Social Workers' Perceptions of Doctoral Education and Academia.
In 2019, she was appointed to represent the International Federation of Social Workers at the UN alongside Dean Robin Mama and Dr. Michael Cronin. In this role, she collaborated in developing IFSW statements to the Commission on the Status of Women and the Commission on Social Development in Fall 2019. She also collaborated on creating a presentation on practice and education towards environment and climate held at the High Level Political Forum on Sustainable Development Learning, Practice and Education Sessions in July 2019.
---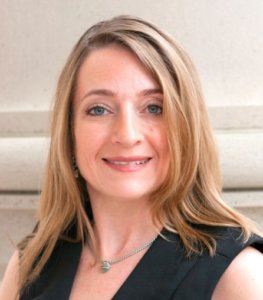 Lisa M. Dinella, Ph.D. is the Director of the Program in Gender and Intersectionality Studies, a Professor of Psychology, and the Principal Investigator of the Gender Development Laboratory at Monmouth University. As a research scientist, she investigates the connection between gender, academic achievement, and career development. Dr. Dinella works to translate scientific studies to inform global toy companies and major media outlets on how to reduce gender stereotypes in the product lines, storyline plots, and marketing. In addition to editing scholarly texts such as Conducting Science-Based Psychology Research in Schools and Gender Typing of Children's Toys: How Early Play Experiences Impact Development, Dr. Dinella has addressed the White House, Washington D.C., consulted for Sesame Workshop, and has her work featured on NPR and PBS.
As the Director of the Program in Gender and Intersectionality Studies at Monmouth University (PGIS), Dr. Dinella seeks to amplify the PGIS mission of integrating course offerings and campus events that critically investigate gendered power relations in all fields of social life. As an interdisciplinary group of scholars, not only do we support the rigorous examination of the social construction of gender in various social, cultural, and historical contexts, we encourage students to become keen analysts of how gender inequalities in a range of domains intersect with other structures of advantage and disadvantage, such as race, class, nation, and sexuality. In doing so, we aim to equip all students with critical thinking skills essential to effectively bring about positive changes in a world deeply impacted by gender injustice.
---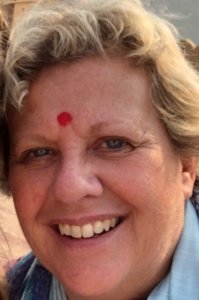 Joanne Jodry, Ed.D, DMH, LPC, LCADC, NCC, is an Assistant Professor in the graduate Department of Professional Counseling. She is also the Program Director for the Mental Health Counseling Masters of Science. Joanne developed and maintains the "spirituality and counseling" specialty area in the mental health counseling program. All of her studies have concentrated and been focused on multicultural and multi-religious awareness in a patriarchal society. Her passions in research and teaching are to help students raise their consciousness to higher levels of perception and awareness to enhance their lives and open new possibilities. She does this through studies in feminist theory, multicultural clinical applications, spiritual integration into clinical practices, international and community service, and developing self-awareness. For the past few years, Joanne has developed and continues to teach a class that takes students to India for spiritual experiences through service to others.
Joanne holds two terminal degrees. The first degree is a DMH from Drew University in Medical Humanities, which focused her counseling in the areas of psychoanalytic theory and the interplay with multiple religions. The second is an Ed.D. from a CACREP accredited Counselor Education and Supervision degree from Argosy University, Sarasota, Florida, which focused on training counselors to be excellent clinicians.
In addition to academics, Joanne has practiced as a licensed professional counselor in agencies, schools, communities, and worked in crisis intervention for 20 years. She currently has a private professional counseling practice.
---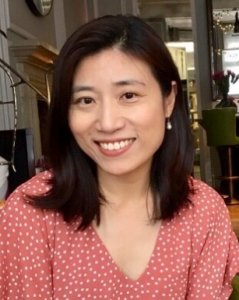 Jiwon Kim is an Associate Professor and a graduate faculty in the Department of Curriculum and Instruction. She received her Ph.D. in Cultural Foundations of Education from Purdue University; and her M.A. in Philosophy and History of Education and a B.A. in Education and Sociology from Korea University in Seoul, South Korea. She is a former researcher at the Korean governmental educational research institutes, where she participated in developing educational policy and national curriculum of moral education. Kim was appointed as one of Monmouth University's faculty representatives to the United Nations DPI-NGO, from 2016-2018, and she is now currently a member of the UN global citizenship education committee. She was a chair for the International Education Committee of the School of Education, and served on the university's Global Education Committee. Her field of specialization is social studies, foundations of education (especially John Dewey theory), and global education.
Her current interests include how to train teachers and teacher candidates to be global citizenship educators, what interferes and enables intercultural communication toward creative democracy, and how interdisciplinary education can empower students to take action on global issues. She has implemented global education theory and models in her teacher education courses. In her course, Foundations of Education, students learn not only about American and Western education, but also about other cultures' and countries' education, collaborate on course projects with teacher candidate students in other countries by virtually inviting them to Monmouth University's eCampus, and conduct a comparative research project and present it at the University's student scholarship week events and a national teacher education conference. In her course, Social Studies Methods Education, students study the UN Sustainable Development Goals and then create and teach lessons about the goals in K-6 school classrooms. This impacted local elementary school teachers, and the collaboration between the university and local schools was featured at the conference of the NJ Council for Social Studies.
As the Director of the Program of Interdisciplinary Studies for Elementary Educators, Kim helps teacher candidates become prepared as culturally responsive and reflective teachers. In the capstone course of the program, Integrative Seminar, students learn social justice and global issues through readings and discussions with guest speakers from several disciplines, such as math, science, arts, social sciences, and English/literature, and plan their interdisciplinary instruction that teaches social justice and global issues in elementary school classrooms. All of these practices were presented at national and international conferences, including the AERA, KAERA, NCSS and CIES, and published as scholarly writings.
---
Dr. Alison Maginn is an Associate Professor of Spanish in the Department of World Languages and Cultures. She has been a Service Learning Faculty Fellow since 2016, and is the Director of Monmouth's Study Abroad program in Spain, which she established in 2002, first in Madrid, and from 2009 at the University of Cadiz-Andalusia (UCA) in the coastal city of Cadiz. From Belfast, N. Ireland, Dr. Maginn is a product of Study Abroad herself, having studied in France and Spain as a high school and undergraduate student, and then in the U.S. to pursue graduate study in Spanish at the University of Wisconsin-Madison. Dr. Maginn's research has focused on 20th and 21st century literature, film and cultural studies, and she has published articles on female subjectivity, the intersection of post francoism and postmodernism, the transgressive drive of contemporary sub-genre literature and, most recently, on the subject of second language acquisition through service and community engagement. Research in progress addresses the political and educational implications of the carnivalesque and street theatre traditions in Cadiz and the revolutionary life of a Spanish Trotskyite.
Dr. Maginn teaches all levels of Spanish language; she gives upper-level classes in the history and civilization of Spain, 18th-21st Century Spanish literature and cultural studies, and she has developed service learning partnerships locally and internationally through which her students collaborate in co-creative, intercultural relationships with young people, many from immigrant communities. Given her commitment to high-impact teaching and learning, Dr. Maginn aims to strengthen and deepen her pedagogical practice and knowledge by engaging in further research in the areas of International Service and Community Engagement, Study Abroad and Atlantic Studies. She has just begun to examine the notion of Atlantic identities through the lens of heritage, culture and tourism studies, interrogating the tension between the collusion with and resistance to the massification and consumerism at play on Spain's coasts.
---
Mihaela Moscaliuc is an Associate Professor of English whose research and teaching focus on issues of immigration, colonialism and post-colonialism, transnationalism, global citizenship, borders, and empathy. Her scholarship includes articles on the poetry of Agha Shahid Ali, Shara McCallum, and Kimiko Hahn, and on code-switching and multilanguaging in contemporary writings. As a scholar within the field of Romani Studies, she writes on issues of (self-) representation and cultural appropriation, and on various forms of exclusion and human rights abuses of Roma (known as Gypsies).
Her most recent articles are "Border, Borderlands, and Romani Identity in Colum McCann's Zoli," which examines the roles that cultural, physical, and psychological borders have played in intensifying the divide between the Roma's historical presence in Europe and their (mis)constructed presence in the European imaginary, and "Accessorizing (with) 'Gypsyness' in the Twenty-first Century," which looks at appropriative practices that perpetuate epistemic injustice and compromise understandings of Roma and their culture(s) within non-member groups.
Moscaliuc is also the author of three collections of poetry, including Cemetery Ink (U of Pittsburgh P, 2021); two books of translations, including Liliana Ursu's Star and Clay (Etruscan Press, 2019); editor of Insane Devotion: On the Writing of Gerald Stern (Trinity UP, 2016), and co-editor of Border Lines: Poems of Migration (Knopf, 2020). In 2019, she started curating, with poet Alicia Ostriker, "The New Colossus Translation Project," which aims to render Emma Lazarus's famous sonnet "The New Colossus" (1883) in as many languages as possible; so far they have gathered over forty translations. In 2015, Moscaliuc was a Fulbright Scholar at the "Al.I. Cuza" University of Iasi (Romania), and has served as evaluator for Junior and Senior Fulbright Research and Scholarship Awards to the U.S. from Romania and Poland.
---
Sanjana Ragudaran is an Assistant Professor in the School of Social Work. She graduated from the City University of New York with a Ph.D. in Social Welfare. Her research areas include migrant experiences, race disparities, and program evaluation. Sanjana's research has been collaborative with agencies where the study informs service delivery and advocacy.
She is currently collaborating with an agency to gain an understanding of migrant experiences during the COVID-19 pandemic. Sanjana teaches global human rights and social justice, social welfare policies and services, research for social workers, and community practice.
She is the Vice President of the New Jersey Baccalaureate Social Work Education Association, and a member of the NGO Committee on Migration. She is the co-faculty advisor for the Youth Activists Group at Monmouth.
---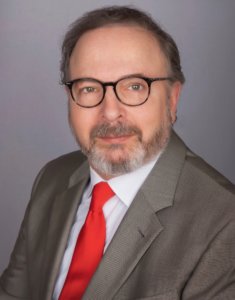 Rick Roberts joined the Department of Economics, Finance, and Real Estate in 2019. His areas of expertise include domestic and international central banking; monetary policy; money, banking and financial institutions; and the interconnections between the Chinese and U.S. economies. He has published research in the Federal Reserve System's Economic Review, its regional working paper series, and coordinated and edited the Federal Open Market Committee (FOMC) preparation materials. In 2016, Roberts published a top business book in China entitled "Firewood Held." He has been quoted in outlets such as Newsweek, CNBC, China Financial Herald, Chinese Reference News, Yi Cai Media Group, and National Business Daily and has frequently provided international economic commentaries on the Hong Kong Phoenix Satellite TV Network. He is a member of the American Economic Association, Western Economic Association International, American Finance Association, and American Management Association
Prior to joining Monmouth, Rick spent 20 years with the Fed, where he held various senior positions ranging from Economist and Managing Director of Payments Systems at the Federal Reserve Bank of Kansas City to Head of Daylight Credit Extensions and Risk Management at the Federal Reserve Bank of New York during the 2008 Financial Crisis. During the Crisis, he worked closely with senior leadership of the world's largest domestic and foreign banks and their regulators to limit the Fed's risk exposures. He holds an MBA with honors from Columbia University and an Economics degree with high honors from Pennsylvania State University.
---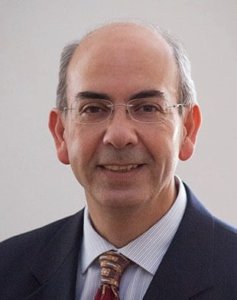 Saliba Sarsar is Professor of Political Science at Monmouth University, where he also served as Associate Vice President for Global Initiatives, Associate Dean in the School of Humanities and Social Sciences, and Assistant Dean for Leadership Initiatives. Born and raised in Jerusalem, his teaching and scholarly interests focus on the Middle East, Palestinian-Israeli affairs, Jerusalem, and peacebuilding. His most recent authored books are Peacebuilding in Israeli-Palestinian Relations (2020) and Jerusalem: The Home in Our Hearts (2018). His most recent edited book is What Jerusalem Means to Us: Christian Perspectives and Reflections (2018). He is the guest editor of a special issue of the Journal of South Asian and Middle Eastern Studies, focusing on "Israel, Palestine, and the Prospects for Peace" (2020).
Dr. Sarsar was featured in several publications, including The New York Times, and is the recipient of several honors, including the Award of Academic Excellence from the American Task Force on Palestine, the Global Visionary Award and the Stafford Presidential Award of Excellence from Monmouth University, the Humanitarian Award from the National Conference for Community and Justice, and the Holy Land Christian Ecumenical Foundation Award.
Dr. Sarsar received his B.A. in political science and history interdisciplinary, summa cum laude, from Monmouth University and his doctoral degree in political science from Rutgers University. He has received and/or directed several grants, including Fulbright, Kellogg, Dodge, GTE, and Peace Development Fund. Dr. Sarsar has been interviewed and/or quoted by a wide range of media outlets throughout the world including NBC News; New Jersey Network (Inside Trenton and NJ Caucus); Comcast (Meet the Leaders); Al-Jazeera; Voice of America (Point of View); Wisconsin Public Radio; Radio Jamaica (Beyond the Headlines); CFRB 1010 AM, Canada ("Toronto at Noon"); The New York Times; Seattle Times; Courier News; New Jersey Jewish News; The Star-Ledger; Two River Times; Asbury Park Press; and RIA Novosti.
---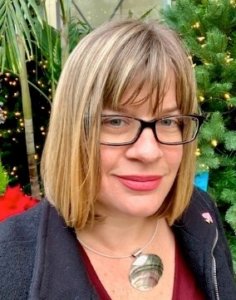 Jennifer Shamrock joined Monmouth University in 2004 as a Lecturer in the Communication Department. As a faculty member who teaches students in Communication Studies, one of the department's three interest areas, she teaches foundational courses required of all majors such as Public Speaking, Interpersonal Communication, Intercultural Communication, and Critical Discourse, and also upper division courses such as Research Methods, and Gender, Race, and Media.  She is the Course Coordinator for Intercultural Communication.
Prior to coming to Monmouth, Jennifer was a member of the Department of Speech Communication at Ithaca College. There, she developed and taught courses reflective of her ethnographic and rhetorical research with Holocaust survivors and historically marginalized co-cultures, such as Holocaust Narratives, and Narrative Performance. Many of these courses served as the catalyst for student performances held on campus and in the local community.
Jennifer received her Ph.D. in Communication from Arizona State University. The interdisciplinary nature of her degree allowed her to draw upon research and coursework in History, Religion, Gender Studies, and Communication as she pursued her interest in Holocaust Studies. Her unique dissertation, Constructing Collaboration, Collaborative Constructions: A Holocaust Survivor, Her Interviewer, and Their Relationship, involves active collaboration with her participant and explores the complexities of bearing witness to a survivor's testimony.
Jennifer has provided service to the Monmouth in a variety of contexts. She served as a Cultural Diversity Specialist on GEOC, was a member of the Writing Committee, and served on the Honors School Faculty Council. Presently, she is Faculty Council's Recording Secretary at Full Faculty meetings, and is a member of the Gender and Intersectionality Studies Executive Committee. Jennifer's commitment to issues of equity, diversity, and inclusion is demonstrated through her contributions to the Global Understanding Convention, Monmouth's annual Scholarship Week, and through her role as Faculty Advisor on a research project through the Living and Learning Community Summer Scholars Program. As one of eight recipients of the award in its second year, she facilitated an investigation of how the #metoo movement is portrayed in popular media texts, entitled "The Depiction of #metoo in Men's and Women's Magazines: Concurrences and Contrasts." Jennifer's commitment to student success is reflected in her involvement as a Faculty member in the Educational Opportunity Fund (EOF) at Monmouth, as she teaches a section of Public Speaking each summer as part of a five-week program that allows EOF students to transition to their undergraduate studies.
Jennifer has contributed to the Institute for Global Understanding through her participation in the annual weeklong Global Understanding Convention. She served as chair of the conference in 2014 with the theme, Towards Global Equality:  Education, Dignity, Prosperity, and as Co-Chair in 2015 with the theme, Practicing Non-Violence in a Violent World.  During her tenure, Jennifer helped bring David Zirin, Sports Editor for The Nation magazine, and Anti-Death Penalty advocate, author, and Nobel Peace Prize nominee Sister Helen Prejean to the conference as keynote speakers.
She is a member of the National Communication Association, Eastern Communication Association, and New Jersey Communication Association (NJCA). She currently serves as an At-Large Member with NJCA. In addition to attending the conferences of her discipline, she also regularly attends conferences addressing issues of diversity, equity, power, race, and gender, such as The Privilege Institute's annual White Privilege Conference.
---
Claude Taylor is a lecturer in Communication Studies and serves as Advisor-in-Residence for Academic Transition and Inclusion at Monmouth. Currently in his fifteenth year, Claude leads the campus-wide initiative, First to Fly: First Generation at Monmouth, which empowers first generation and historically underrepresented students to effectively navigate academic, personal, and cross-cultural challenges they may encounter. This student success initiative connects Monmouth students who are first in their families to go to college with campus resources and encourages their active engagement with an inclusive, multicultural community of support. Under his leadership, Monmouth has been designated as a First-gen Forward Institution, the nation's first recognition program acknowledging higher education institutions for their commitment to first-generation student success.
In addition, Claude demonstrates his deep commitment to multicultural education at Monmouth through his service as an inaugural member of the President's Advisory Council for Diversity and Inclusion, affiliated faculty in the Program in Gender and Intersectionality Studies, World Cinema Series Advisory Committee, faculty mentor in the newly established Faculty Athletics Mentor Program, and a faculty advisor to Multicultural Greek Organization Chi Upsilon Sigma National Latin Sorority Inc., the Black Student Union, and First to Fly Club.
As an educator, Claude is greatly informed by his training in Rhetoric and Public Communication. His teaching at Monmouth is grounded in interdisciplinarity and reflects a worldview of global interconnectedness and cooperation with which he guides students through critical analysis of ethical persuasion, argumentation, and audience-centered message creation. His central message to students is that intercultural and linguistic competency in communication is an essential cornerstone of global citizenship and civic participation. He received both his B.A. in Speech Communication and M.A. in Communication Studies from West Chester University of Pennsylvania.
His scholarly interests include social class, practices of consumption, communication theory, and the mediated representation of gender, racial, and cultural identities. Claude regularly teaches courses in Gender, Race and Media, Communication Ethics, Media Literacy, Communication and Social Class, Political Communication, and Civic Participation.  He is an active member of the International Communication Association, Working Class Studies Association, National Communication Association, and National Association of Media Literacy Education.
---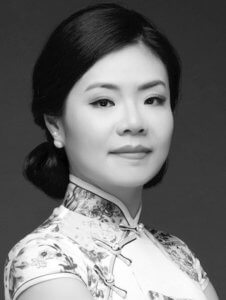 Jing Zhou is an Associate Professor in the Department of Art and Design. She joined Monmouth University in 2004 and prior to that time gained professional experiences in the film industry and prestigious design studios in the U.S. and China. She is passionate in sharing her practice with students in graphic and interactive design courses, and helped them to receive international design awards. Jing continuously holds membership in the College Art Association, the Chinese-American Art Faculty Association, and ACM SIGGRAPH—the world's largest conference on computer graphics. She has served as a Juror for the Artists-in-Residence Program of the Gates of the Arctic National Park and the Art Gallery Co-Chair of SIGGRAPH Asia 2012 in Singapore.
Prof. Zhou's award-winning artwork has been exhibited and collected worldwide including: Triennale Design Museum, Milan; British Computer Society, London; Asian Cultural Center, New York City; SIGGRAPH Art Gallery; ISEA; IEEE; CAA; Les Abattoirs Museum, France; Mons Memorial Museum, Belgium; Royal Institution of Australia; Athens Digital Art Festival, Greece; Danish Poster Museum; GAMeC Modern and Contemporary Art Gallery, Italy; Taksim Republic Art Gallery, Istanbul; FILE, Sao Paulo; Sardinia Film Festival, Italy; Visual Information Design Assn. of Korea; Goethe Institute Alexandria, Egypt; Stanford University; Yale University; Aalto University Design Factory, Finland; Hungarian Electrographic Art Assn., Budapest; public collection of the WRO Media Art Center, Poland; Waikato Museum, New Zealand; Moravian Gallery in Brno, Czech Republic; SDAI Museum of the Living Artist, San Diego; and Chinese Culture Center of San Francisco. Jing is also a Platinum Winner of the MarCom International Awards, Gold Winner of the American Design Awards, Silver Winner of the Summit International Creative Awards, and Prize Winner of IFUW (GWI) Poster Competition in Geneva. As a Chinese American artist, Jing's creative and research work has led her to explore our common humanity, social and environmental justice, and global cultures.
Ex-Officio Members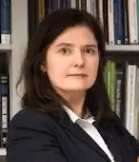 Susan Forquer Gupta, Ph.D is an Associate Professor of Marketing and International Business, and the MBA Program Director in the Leon Hess Business School. Dr. Gupta's research is focused on cross cultural differences in managerial decision making (B2B), culture measures, as well as cultural differences in brand meaning and branding in global markets. She has published in Cross Cultural Management: An International Journal (CCM), the International Marketing Review (IMR), Journal of Business and Industrial Marketing (JBIM), and the Journal of Personal Selling and Sales Management, and presented conference papers at the Academy of International Business Annual Meeting (AIB), Academy of Marketing Science (AMS), American Marketing Association (AMA), Cross Cultural Research Conference, Advertising and Consumer Psychology Conference (ACP), European Marketing Conference (EMAC), and the National Conference in Sales Management. She spent a semester as a visiting scholar at the Budapest University of Economic Sciences (1995) and has given a number of invited speaker presentations around the globe, including India, Czech Republic, Hungary, and the United States. She has served in a number of officer roles including president of the Women of the Academy of International Business (WAIB), which supports mentoring, networking, and gender research in international business, and was appointed to the AIB Strategic Planning Committee. Dr. Gupta served as the Conference Chair for the 2016 AIB US Southeast Chapter having served as Program Chair the previous year, and subsequently served as Chapter Chair. Currently, she is the Editor of the International Business, Research, Teaching, and Practice  journal and served as special issue editor for the Cross Cultural & Strategic Management journal's issue on Gender in International Business.
Previous to her current position at Monmouth University, she was on the marketing faculty at the University of Wisconsin-Milwaukee, School of Business. She received her Ph.D. in Business Administration in 1996 from the University of Tennessee, Knoxville in Marketing and International Business; and her M.S. in Human Environmental Sciences in 1989, and a B.S. in Design Management and Merchandising in 1987 from the University of Missouri-Columbia. Previous professional positions include: consultant for McCarty, Holsaple, McCarty, Inc.; facility programming and needs assessment for TVA-Tennessee Valley Authority, a large governmental organization where she conducted interviews, focus groups, and analysis; and facility programmer at Hellmuth Obata Kassabaum (HOK) Inc., St. Louis, MO, a large international architectural and strategic space planning firm.
---

Tony MacDonald is the director of the Monmouth University Urban Coast Institute (UCI). He was previously the executive director of the Coastal States Organization (CSO) from 1998-2005. CSO, based in Washington, DC, represents the interests of the governors of the nation's 35 coastal states and territories on coastal and ocean policy matters.
Prior to joining CSO, Tony was the special counsel and director of environmental affairs at the American Association of Port Authorities, where he represented the International Association of Ports and Harbors (IAPH) at the International Maritime Organization on negotiations on the London Convention. Tony has also practiced law with a private firm in Washington, DC, working on environmental and legislative issues, and served as the Washington, DC, environmental legislative representative for the Mayor of the City of New York.
---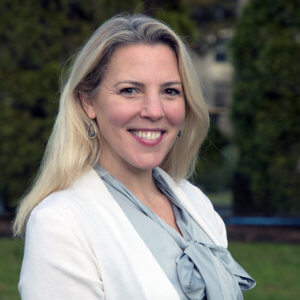 MyKellann Maloney joined Monmouth University in 2017 and is the head of the Global Education Office. MyKellann's expertise in building strategic partnerships with international institutions has created safe, transformative, and academically rigorous programs. These partnerships have impacted many initiatives including study abroad, faculty-led programs, student exchange programs, and internship opportunities. The foundation of her work with international students is steeped in a commitment to diversity, inclusion, and cultural awareness.
Prior to joining Monmouth University, MyKellann created major-specific graduate and undergraduate programming that sent over 40% of the student population abroad in her role as Director of the Global Studies Program at St. John's University. MyKellann also acted as the founding Director of NYU's Graduate Program in Global Affairs, spending four years traveling with faculty to create their inaugural Faculty-Led Study Abroad Program. At the start of her career, she impacted a wide range of audiences through education of the arts, history, and photojournalism at some of New York City's most notable cultural institutions such as The Brooklyn Children's Museum, The Freedom Forum/Newseum NY, The Bard Graduate Center, and The Morgan Library.
Throughout her career in international education, she has partnered and traveled with faculty and students to create programming in a diverse range of countries including Canada, Cambodia, China, Cuba, Ghana, Italy, Israel, Jordan, South Africa, Spain, Switzerland, Thailand, Russia, and Vietnam. She has also spent several years living, working, and studying abroad. As a study abroad student in England, she interned with the Education Department at Tate Britain. While working in Florence, Italy, MyKellann studied Renaissance art, and while living in Paris, France, she created a thriving tour business for the Arts. She spent significant time in the Southeast Anatolia Region of Turkey researching and evaluating early childhood and women's educational programs for The Support for the Foundation of Women's Work (part of KEDF), headquartered in Istanbul.
MyKellann is a member of Monmouth University's Global Education Committee, an Ex-Officio Member of the Institute for Global Understanding, and a member of Monmouth University's Crisis Management Team.
IGU Graduate Assistants and Interns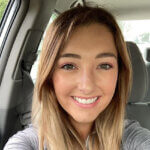 Alessandra Conte is a graduate student in Monmouth University's Anthropology Master of Arts degree program. She is focused on cultivating her career around environmental anthropology using interdisciplinary approaches and is an advocate for environmental justice. She believes ethics and the do-no-harm principle should guide our attitudes and behaviors toward the natural world and its inhabitants. Alessandra earned her bachelor's degree in Anthropology with a minor in Biology at Monmouth University. She graduated magna cum laude in May of 2021. Alessandra is focused on using her research background to work with others to design solutions to help communities and ecosystems achieve sustainable development goals using best management practices. Alessandra helped establish and served as president of the Sustainability Club at Monmouth University. She is also engaged in research associated with ecocentric ideals, epistemology, and education as it impacts global climate change. Alessandra's experience with international travel to places such as Italy, the Dominican Republic, Spain, and France have enabled her to gain a better understanding of cross-cultural behaviors and patterns. Upon completion of her Master's degree, Alessandra plans to work with companies to promote positive environmental and sustainable change in communities, education systems, and local governmental bodies. She also plans to apply for the Fulbright program to continue her research and study internationally.
---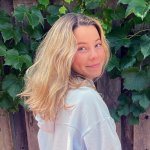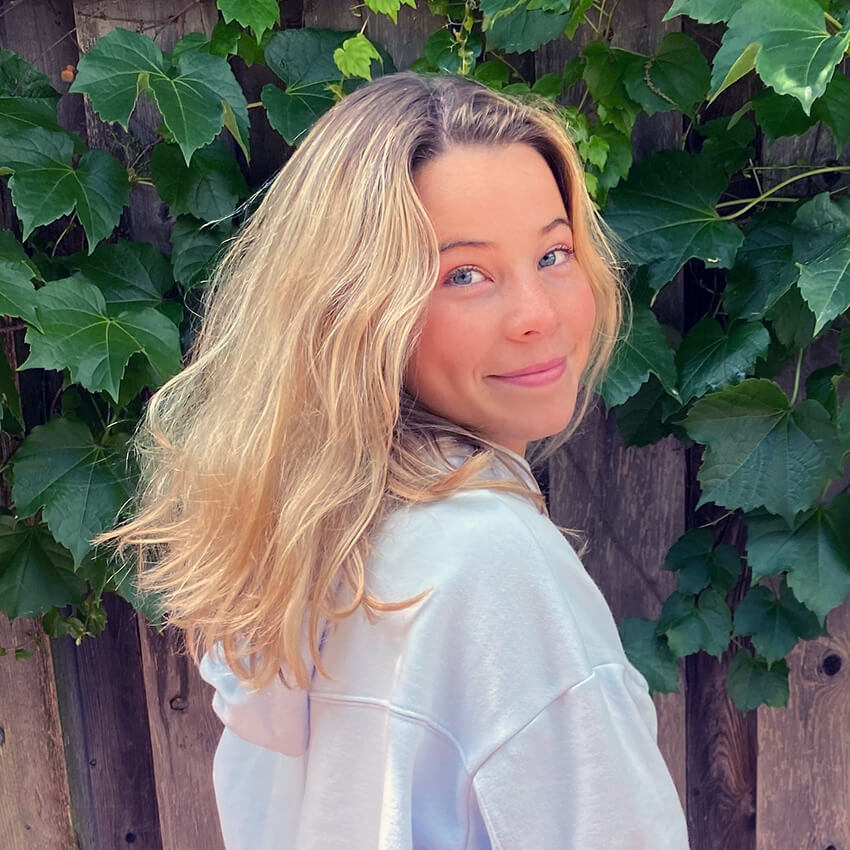 Anna Gwiazda is a graduate student in Monmouth University's Master of Social Work program. She is completing a specialization in Global and Community Practice. Anna recently earned her bachelor's degree in Sociology with minors in Social Services and Health Studies, May 2021. Her passions are centered around women's health, cultural inclusion, prison reform, marginalized populations, and youth. During her undergraduate studies, she wrote a thesis on the capacity of food pantries to adequately serve their Hispanic clients. She was involved in the Peace Corps Prep Program on-campus and assisted in spreading awareness about the program to the student body. Anna also was an intern for Help Not Handcuffs, Inc. and completed an internship position at Trenton State Prison under the supervision of Dr. Johanna Foster. Her future career goals are to serve in the Peace Corps and to start a career in Social Work Research.
---
Grace Joyce is a senior at Monmouth University studying history and political science with a minor in legal studies. She plans to attend law school for business or environmental law, and hopes to possibly teach law courses in the future as well. Her passions focus on equality and inclusion, environmental policy, non-American history, and educational reform. During her time at Monmouth, Grace participated as a member of the Model UN and debate teams, and she is a member of the political science and pre-law clubs on campus. In the fall of 2021, she conducted her senior thesis on institutional barriers to climate change policy and mitigation.
---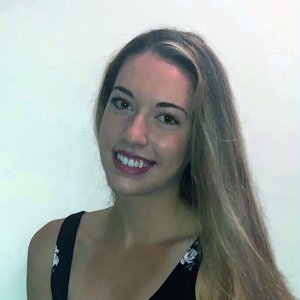 Kyra Velock is a senior at Monmouth University who plans to apply to law school to pursue environmental law and policy. She is working towards a bachelor's degree in Health Promotion, but has recently shifted focus to environmental law. Kyra was a member of the cross country and track teams at Monmouth University for three years, and still remains passionate about health and fitness. Kyra's shift in focus to environmental law was inspired by an elective class she took in spring 2021 called The Science and Politics of Climate Change. In summer 2021, she seized the opportunity to gain experience in the field by undertaking an Urban Coast Institute-funded research project addressing the 30 by 30, or "America the Beautiful" initiative, which seeks to protect 30% of U.S. lands and ocean areas by 2030. She prepared a research paper on the topic.
---