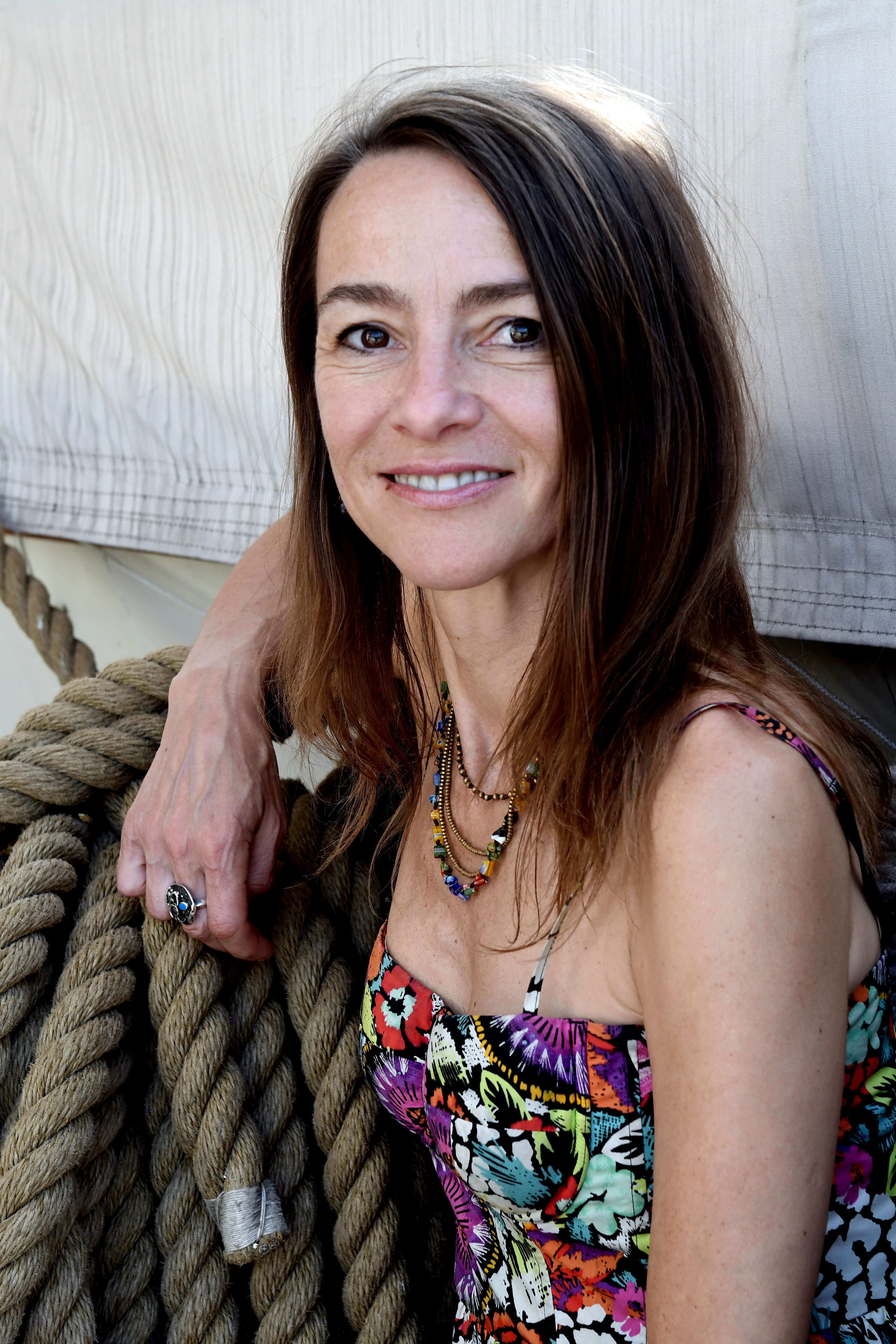 Mihaela Moscaliuc, Ph.D.
Associate Professor
Graduate Faculty
---
Department

Office

Phone

Email

Office Hours

Wednesday and Friday, 11:30 a.m. - 1:30 p.m.; and by appointment via email, eCampus chat or Zoom.
Mihaela Moscaliuc, Ph.D.
Mihaela Moscaliuc is the author of the poetry collections Immigrant Model (University of Pittsburgh Press, 2015) and Father Dirt (Alice James Books, 2010), translator of Liliana Ursu's Clay and Star (Etruscan Press, 2019) and Carmelia Leonte's The Hiss of the Viper (Carnegie Mellon University Press, 2015), and editor of Insane Devotion: On the Writing of Gerald Stern (Trinity University Press, 2016). She has published scholarship in the field of Romani (Gypsy) Studies, on issues of representation, appropriation, exophony and code-switching, and on the works of Kimiko Hahn, Agha Shahid Ali, and Colum McCann. She is the recipient of two Glenna Luschei Awards from Prairie Schooner, residency fellowships from The Virginia Center for the Creative Arts and Le Chateau de Lavigny (Switzerland), an Individual Artist Fellowship from the New Jersey State Council on the Arts, and a Fulbright fellowship to Romania.
Education
Ph.D., University of Maryland College Park
M.F.A., New England College
M.A., Salisbury University
Research Interests
World Literature; American Immigration and Ethnic Literature; Creative Writing (Poetry); Romani (Gypsy) Studies; Narrative Medicine; Translation Theory & Practice.
Publications
Books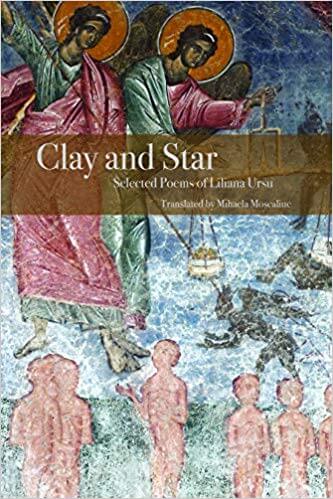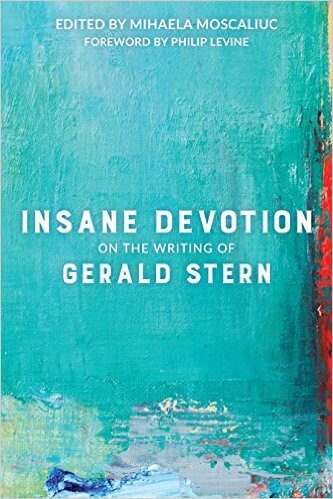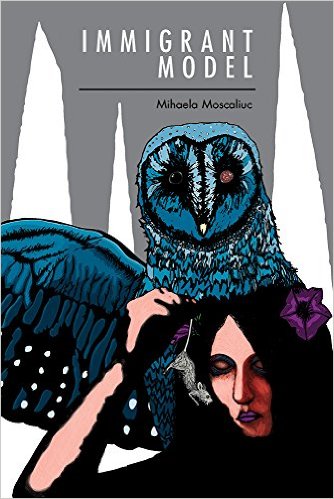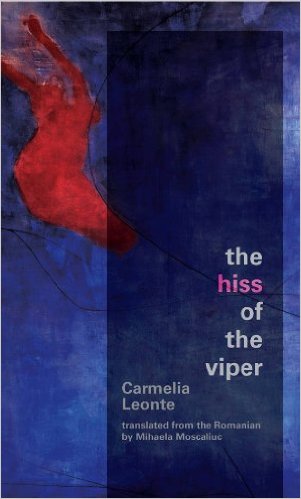 Co-translator of Death Searches for You a Second Time by Carmelia Leonte [chapbook], (Red Dragonfly Press, 2003).
https://www.reddragonflypress.org/authors-l-to-r
Scholarly Articles
"The Ink of Cemeteries." Hearth: A Global Conversation on Community, Identity, and Place, eds. Annick Smith and Susan O'Connor, Milkweed Editions, 2018.
"The Patois of Intimacy in Shara McCallum's Poetry." Poetry International Forum on Shara McCallum's Poetics. https://pionline.wordpress.com/2017/05/23/madwoman-a-forum-on-shara-mccallums-poetics/
"Palimpsestic Intertextualities in 'A Lost Memory of Delhi' and 'The Last Saffron'" in Mad Heart, Be Brave: On the Poetry of Agha Shahid Ali. University of Michigan Press, 2017.
"Borders, Borderlands, and Romani Identity in Colum McCann's Zoli" in The Novel and Europe: Imagining the Continent in Post-1945 Fiction, Ed. Andrew Hammond. Palgrave Macmillan, 2016.
"Trafficking Gypsiness in the 21st Century" in Globalizing Cultures. Theories and Paradigms Revisited. Brill Academic Publishers, "Critical Global Studies" series, 2016.
"Singing in the Contact Zone" (essay on the work of C.K. Williams), The American Poetry Review (March/April 2016).
"Rage and Radical Empathy," Introduction to Insane Devotions: On the Writing of Gerald Stern. Ed. Mihaela Moscaliuc, Trinity University Press, 2016.
"Dressing like a Gypsy: zuihitsu on the disturbing triumph of the imagination," Vestoj: The Journal of Sartorial Matters (London: University of the Arts/ London College of Fashion, 2016)
"Code-switching, Multilanguaging, and Language Alterity" in A Sense of Regard: Essays on Poetry and Race. Ed. Laura Laura McCullough. University of Georgia Press, 2015.
"Immigrant Dissonance" (essay) in Poems & Their Making: A Conversation. Moderated by Philip Brady. Etruscan Press, 2015.
"Apples" (essay), Prairie Schooner (Winter 2013)
"Killing with Metaphors: Literary Representations of Romani in the East-Central European Imagination" in History of the Literary Cultures in East-Central Europe. Junctures and Disjunctures in the 19th and 20th Centuries. Vol. IV., Eds. Marcel Cornis-Pope and John Neubauer. John Benjamins, 2010.
"'Unbecoming, a desperate homesickness/ even at home': Kimiko Hahn and the Poetics of Exhumation." in Orient and Orientalisms in American Poetry and Poetics, Eds. Sabine Sielke & Christian Kloeckner. Frankfurt: Lang, 2009.
"Immigrant Narratives as Palimpsestic Translations." Interculturality and Translation 2 (2006).
"Roma: Carving a Niche in the Theory and Practice of Democracy." Soundings. An Interdisciplinary Journal LXXXVII (Spring/Summer 2004).
Popular Articles
Book reviews in: Translation Review, West Branch, Poetry International, The Journal, Southern Indiana Review, Prairie Schooner, Poetry International, Pleiades, Fugue, The Georgia Review, Marlboro Review, TriQuarterly
Poems in Poetry International, The Progressive, The American Poetry Review, Spillway, Poem-a-Day (Academy of American Poets), Poet Lore, Pleiades, Fifth Wednesday Journal, Solstice, Prairie Schooner, World Literature Today, Beloit Poetry Journal, New Letters, Cutthroat: A Journal of the Arts, Connotation Press: An Online Artifact, Great River Review, Southern Indiana Review, 5 a.m., The Prague Revue, The Prague Revue, Reel Verse: Poems about the Movies.
Additional Information
Recent Grants, Awards, Honors, and
Fellowships:
Fulbright Fellowship –University of Iasi, Romania
(Spring 2015)
Grant-in-Aid for Creativity, Monmouth
University (2013)
Individual Artist Fellowship, New Jersey
State Council (2012)
Pushcart Honorable Mention in Pushcart Prize
XXXVI (2012)
Two Glenna Luschei Prairie Schooner Awards (2011 and 2013)
Kinereth Gensler Prize, Alice James Books
(2008)
Contest Judge/External Evaluator
Annual Human Rights Essay
Contest, U.S. Embassy in Romania, 2015
Junior and Senior Fulbright
Awards to the U.S., Romanian Fulbright Commission, 2015
University of Pennsylvania's 2014 Translation Contest
Trio House First-Book Contest, 2013
North Carolina Poetry Society, Nixon Award, 2012
M.F.A. Thesis Evaluator/ Adjunct Thesis Faculty, Texas State
University, 2013
Bio-literary entry ("Al Young") in African American National Biography (Eds. Henry Louis Gates, Jr., and Evelyn Brooks Higginbotham, Oxford UP, 2007).
Reviews in: Poetry International; The Georgia Review, Pleiades, Prairie Schooner, TriQuarterly, Southern Indiana Review, Marlboro Review, Review Revue, and Western Folklore.
Poems and translations in Connecticut Review, Meridians: feminism, race, transnationalism, Arts & Letters, Mississippi Review, Mid-American Review, The Prague Revue, Hayden's Ferry Review, Subtropics, Crab Orchard Review, Southern California Anthology, Great River Review, Meridians, The English Record, Great River Review, Spillway, Poezia, and elsewhere.
Courses
Frequently Taught Classes