Professor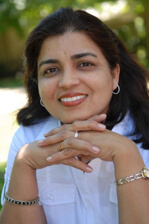 PhD, University of Connecticut
Office

Bey Hall, 249

Phone

Email
Office Hours

Dr. Datta is on sabbatical for the Fall 2017 and Spring 2018 semesters.

Regularly Taught Courses

FY 101 PS: First Year Seminar
PS 221: Early Political Thought
PS 222: Modern Political thought
PS 371: International Service Seminar - India
PS 373: Comparative Politics, Asia
PS 377: Women and the World
PS 372: Democracy in South Asia
PS 389: Political Internship
PS 401: Political Science Seminar
PS 518: Theory, Policy, Ethics


About

Department chair, 2000-2010.
Founding Director, Institute for Global Understanding (IGU) until 2011.
Distinguished Teacher Award, Monmouth University (2003), the Outstanding Leader in Experiential Education Award in Higher Education, NSSE (2011), the annual Humanitarian of the Year Award (2004).
Higher Education Transition Team for the Governor (NJ), (2005-06).
VP for Public Policy, Northern Monmouth County, AAUW, 2011-13

Research Interests

Empowerment of Women, Comparative Politics, India, Pakistan, Political Development, Human Security, United Nations

Publications

Books

Author of Beyond Realism: Human Security in India and Pakistan in the 21st Century, (2008, 2010), Why Alliances Endure: The United States-Pakistan Military Alliance, 1954-1971 (1994) and co-editor, with Judith Kornberg, Women in Developing Countries: (2002).