Latest Update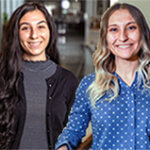 May 5, 2022
Brittany Scardigno, who received her M.A. in English in 2021 and teaches as adjunct professor in the English Department, and Jennifer Stolte, who received her B.A. in Education and Foreign Languages in 2018 and a Master's in Education in 2022, have each been awarded a prestigious Fulbright Award for 2022-2023. As English Teaching Assistants (ETAs),…
The Institute for Global Understanding Podcast
IGU Voices Podcast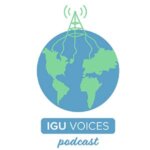 Our fifth episode is now available! Click here to listen.
In this episode of the podcast, I interviewed Alessandra Conte, a graduate student in Monmouth University's Anthropology M.A. degree program and the 2021-2022 graduate assistant for the Institute for Global Understanding. Ms. Conte shares her experiences traveling to Costa Rica for spring break 2021 through the Global Seminar Program offered at Monmouth University.
Find Us on Social Media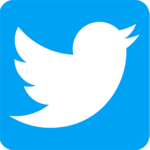 Follow IGU on Twitter
Connect with IGU on Instagram
Fulbright U.S. Program Information Session 2023
April 10, 2023, 5 p.m. to 6 p.m.
The Fulbright U.S. Scholar Program offers approximately 470 teaching, research or combination teaching/research awards in over 125 countries. Opportunities are available for college and university faculty and administrators as well as for professionals, artists, journalists, scientists, lawyers, independent scholars, and many others. In addition, there are several new program models designed to meet the changing needs of U.S. academics and professionals.
Join us to learn about the mission of the Fulbright program, types of grants that you may pursue, and how to apply. This is an opportunity to hear about this experience from Fulbright Scholar alum, Michael Cronin (Ukraine 2019-2020) and ask questions about the application process and experience.
Schedule of Events – Spring 2022
Preventing the Next Pandemic: The Draft Convention on Animal Protection
Tuesday, March 1, 2022
4:30 – 6 p.m.
Online via Zoom (optional in-person attendance for MU Community members only)
Moderator: Prof. Randall S. Abate, Director, Institute for Global Understanding
Panelists: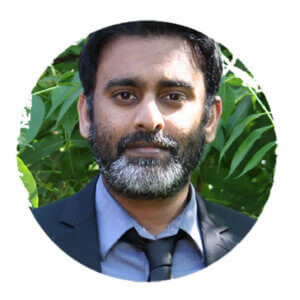 Rajesh K. Reddy
Director, Global Animal Law and Animal Law Advanced Degree Programs
Lewis & Clark Law School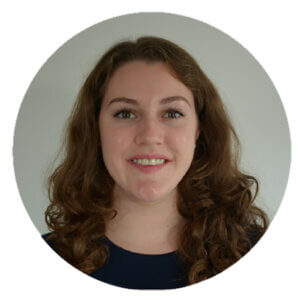 Laurie Morgan
Associate
Freshfields Bruckhaus Deringer (New York)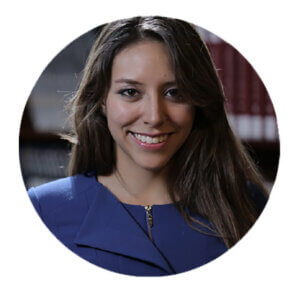 Marcia Condoy
Peruvian animal lawyer and LL.M. in Animal Law candidate
Lewis & Clark Law School
COVID-19, like many of its predecessors, including HIV-AIDs, Lyme Disease, Ebola Virus, Nipah Virus, Severe Acute Respiratory Syndrome (SARS), and Marburg Virus, was caused by a zoonotic virus. In other words, COVID-19, and many deadly viruses before it, spread to humans from animals in what are known as "spillover events." Increasingly close interactions between humans and animals caused by deforestation, and human use of animals for human consumption, scientific research and testing, and entertainment create high-risk opportunities for zoonotic viruses to spill over from animals to humans. Unfortunately, despite the global public health crisis the world has faced over the last several years, the world is not any better positioned to prevent pandemics like COVID-19 from happening again. Join this international panel of lawyers and academics as they discuss how a newly proposed treaty, the Convention on Animal Protection for Public Health, Animal Welfare, and the Environment (CAP), holds the promise of being humanity's first and best line of defense against future pandemics.
How Can Civil Discourse Lead to Good Public Policy?
Wednesday, March 2, 2022
11:40 a.m. to 1 p.m.
Livestream Virtual Event
Monmouth University Presents
Leadership, Civility, and Common Ground in Politics and Public Service
A Conversation Series led by New Jersey Sen. Vin Gopal and former New Jersey Sen. Joe Kyrillos
Join New Jersey Senate President Nick Scutari (D-22) and New Jersey Senate Minority Leader Steve Oroho (R-24) in a discussion with Monmouth University students about how leaders of opposing parties and ideologies can respectfully disagree on policy, but work together toward the public interest. The conversation will be moderated by Democratic Sen. Gopal and former Republican Sen. Kyrillos.
This free, virtual event is open to the public, but registration is required.
Sponsored by the Office of the President and co-sponsored by the Department of Political Science and Sociology and the Institute for Global Understanding
Visiting Writers Series
Anna Qu
Wednesday, March 2, 2022
5 p.m. (ET)
Online Presentation


Monmouth University welcomes author Anna Qu who will read from her book, Made In China: A Memoir of Love and Labor (Catapult 2021). Her work has appeared in Poets & Writers, Lithub, Threepenny Review, Lumina, Kartika, Kweli, Vol.1, Brooklyn, and Jezebel, among others. Anna, who serves as the Nonfiction Editor at Kweli Journal, is teaching the Nonfiction Workshop this semester at Monmouth.
This event is free and open to the public, but registration is required. When you register you will be provided the meeting link to join the conversation.
Global Ocean Governance Lecture Series
Webinar: Diversity, Equity, Inclusion, and Ocean Justice
Wednesday, March 9, 2022
12 – 1:15 p.m. (ET)
Online Presentation
The Monmouth University Institute for Global Understanding (IGU) and Urban Coast Institute (UCI) will host an online panel talk, Diversity, Equity, Inclusion, and Ocean Justice on March 9. This event is the latest installment of the IGU-UCI Global Ocean Governance Lecture Series, which assembles international experts to discuss scientific and policy issues that hold important implications for coastal and marine ecosystems. This event is free and open to the public but registration is required. Learn more about this event and presenters.
2nd Annual Sustainability Education Week
March 21 – 25, 2022
Each night from 7 – 8:30 p.m.
Presented on Zoom
Schools across the United States are faced with the daunting task of preparing the next generation of leaders and promoting a responsible citizenry who will navigate a complex series of world problems. This preparation involves building students' capacities to reason and problem solve through global issues such as climate change, food insecurity, and social injustice.
Sustainability, especially as it pertains to the environment, has become a focus for many school administrations as they work toward preparing their students for the future while combating environmental issues already affecting their own local communities. A large portion of New Jersey school districts are located in coastal regions where they are more susceptible to feeling the immediate effects of climate change and sea level rise resulting in the need for action.
Visiting Writers Series
Jane Wong
Tuesday, March 22, 2022
5 p.m. (ET)
Online Presentation


Monmouth University welcomes author Jane Wong who will read from her book, How Not to be Afraid of Everything (Alice James, 2021). Jane also is the author of Overpour (Action Books, 2016). Her poems and essays can be found in places such as Best American Nonrequired Reading 2019, Best American Poetry 2015, American Poetry Review, POETRY, AGNI, Virginia Quarterly Review, McSweeney's, and Ecotone. A Kundiman fellow, she is the recipient of a Pushcart Prize and fellowships and residencies from Harvard's Woodberry Poetry Room, the U.S. Fulbright Program, Artist Trust, the Fine Arts Work Center, Hedgebrook, and others. She is an Associate Professor of Creative Writing at Western Washington University.
This event is free and open to the public, but registration is required. When you register you will be provided the meeting link to join the conversation.
Global Visionary Lecture
Ramu Damodaran
Former Chief, United Nations Academic Impact (UNAI)
From War to Peace and Human Dignity: The United Nations and a Transformative Global Order
Thursday, March 31
4:30 – 6 p.m.
Julian Abele Room, The Great Hall
Online via Zoom (In-person attendance has reached capacity)
With his long association with the United Nations, much of it as Chief of the United Nations Academic Impact (UNAI), Ramu Damodaran, with his international reputation as a dynamic and prolific speaker, offers a first-hand account of the role of the UN in this transformative world order and the place of higher education in shaping its future. His talk will address how the United Nations can offer hope in a post-COVID world in search of global wellness, sustainable development, and lasting peace.
There is no cost for this event but registration is required.
Co-sponsored by the Freed Endowed Chair in Social Sciences
A Virtual Testimony Event
Every Second Counts for the Survivors!
Tuesday, April 5, 2022
7 to 8 p.m.
Virtual via Zoom
Every Second Counts for the Survivors is Peace Boat's flagship testimonial program focused on getting the voices of Hiroshima and Nagasaki atomic bomb survivors out into the world. Peace Boat aspires to hold virtual hibakusha testimonials in more than 100 countries worldwide. This project presents a unique opportunity for participants to interact with a survivor, hear their story in a direct manner, and ask them questions regarding their experiences. This event is free but registration is required.
Rivka Galchen
Visiting Writer Series
Thursday, April 14
5 – 6:15 p.m.
Erlanger Gardens


Rivka Galchen is the recipient of a William Saroyan International Prize for Writing and a Rona Jaffe Foundation Writers' Award, among other honors. She writes regularly for The New Yorker, whose editors selected her for their list of "20 Under 40" American fiction writers in 2010. Her debut novel, Atmospheric Disturbances (2008), and her story collection, American Innovations (2014), were both New York Times Best Books of the Year.
She received an MD from the Icahn School of Medicine at Mount Sinai. Galchen divides her time between Montreal and New York City. Her latest novel, Everyone Knows Your Mother Is a Witch, was released by FSG in June.
World Cinema Series
Minari
Tuesday, April 26, 2022
7:30 p.m. (ET)
Pollak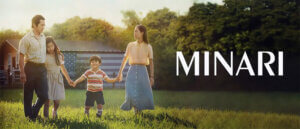 Join us for a World Cinema Series film screening/discussion illuminating the theme "Living on the Edge: Displacement, Identity, and Resilience" by analyzing the message and impact of the Minari (US-Korea, 2020).
A tender and sweeping story about what roots us, Minari follows a Korean-American family that moves to an Arkansas farm in search of their own American Dream. The family home changes completely with the arrival of their sly, foul-mouthed, but incredibly loving grandmother. Amidst the instability and challenges of this new life in the rugged Ozarks, Minari shows the undeniable resilience of family and what really makes a home.
The discussion of the film will be led by Claude Taylor, professor in the Department of Communication.
IGU Stands in Solidarity with the People of Ukraine
The Institute for Global Understanding (IGU) stands firmly in solidarity with the people of Ukraine who deeply value freedom and independence.
We applaud all people – Americans, Russians, and others around the world – who are standing with the Ukrainian people and who oppose the war and the flagrant breach of national sovereignty.
We express our fervent support for our affected Monmouth community members – faculty, students, and staff – who might also have loved ones in harm's way. We hope for a quick and peaceful resolution.
A Washington Post article describes organizations to which donations may be made to assist the Ukrainian people who are suffering in this tragic crisis, A list of additional resources appears below. Please do your utmost to help.
We call for an immediate end to the violence and war. Peace, as path and destination, empowers and enables. Through diplomacy and peace, we value life, we enrich our soul, and we heal the world!
Assistance Resources for the Ukrainian People
IGU Graduate Assistant Victoria Cattelona Receives Fulbright ETA Award to the Czech Republic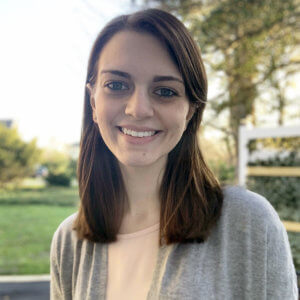 Victoria Cattelona, a graduate student in the M.A.T. program and a graduate assistant to the Institute for Global Understanding (IGU), has received a 2021-2022 Fulbright Award to the Czech Republic. She is the first Monmouth University graduate student to accept this prestigious award. As an English Teaching Assistant (ETA), Cattelona will inspire and assist students studying English in secondary schools, and promote cultural understanding within educational institutions and through community engagement.
The Fulbright Program is the U.S. government's flagship international educational and cultural exchange program. It is designed to forge lasting connections between the people of the United States and the people of other countries, counter misunderstandings, and help people and nations work together toward common goals. Recipients of Fulbright awards are selected in an open, merit-based competition that considers leadership potential, academic and/or professional achievement, and record of service. Since its establishment in 1946, the Fulbright Program has enabled more than 390,000 dedicated and accomplished students, scholars, artists, teachers, and professionals of all backgrounds to study, teach and conduct research, exchange ideas, and find solutions to shared international concerns. Fulbright alumni include 60 Nobel Prize laureates, 88 Pulitzer Prize recipients, and 37 who have served as a head of state or government.
The IGU congratulates Victoria on her extraordinary accomplishment!