About the School
A main purpose of the Honors School is to provide our high achieving, high ability, and highly motivated students at Monmouth University the guidance and support they need to take a deeper dive into their intellectual passions, explore fields of study that expand those passions, and connect them with like-minded students and faculty.
One way we achieve this purpose is through the Honors School's curriculum which encourages students to take ownership of their education. The curriculum culminates in an honors research thesis or creative capstone project that provides students with the time and space to engage in serious academic work in which they ask important and challenging questions, work toward solving difficult problems, and create and share new knowledge.
Honors School – Quick Facts
Honors classes are smaller than regular classes, allowing for enhanced teacher/student rapport.
Fifty percent of honors students go on to complete advanced degrees.
Honors School sponsors multiple cultural events.
Students completing the program are noted as graduates of the Honors School on their transcripts and diplomas, enhancing opportunities for graduate study at leading universities and solid career placement.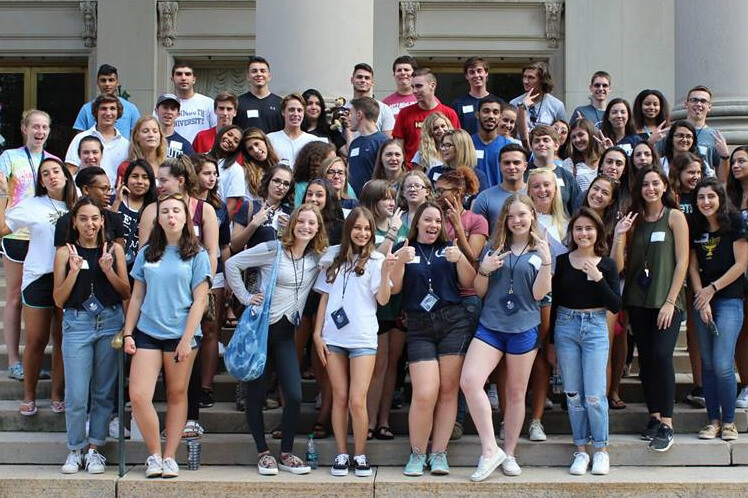 Peer Mentoring Program
Mentors work to support first-year students in their transition to college and to assist their continued academic, personal, and professional growth.
Annual Research Conferences
Each year, Honors School students present their research at either the Fall or Spring Research Conference to a Monmouth University audience. Each completed project represents a capstone experience for our students who graduate from the Honors School.
Rachel Belmont
Honors School
Health Studies
"The Honors School helped me push myself throughout my undergraduate career to achieve my potential, especially by completing my own year-long thesis project."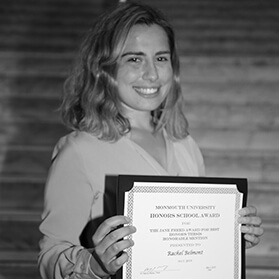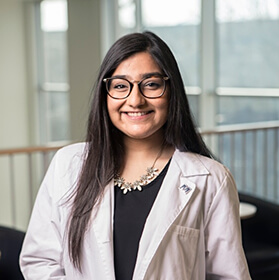 Pooja Shah
Honors School
Biology with a Concentration in Molecular Cell Physiology
"I joined the Honors School to challenge myself and make myself more competitive academically. I also joined because I wanted to be part of this wonderful community, especially while transitioning from high school to college, and the Honors School made me feel extremely welcomed."
Contact Information
Doris Meyer
Assistant to the Dean
Honors School
Monmouth University Library, 208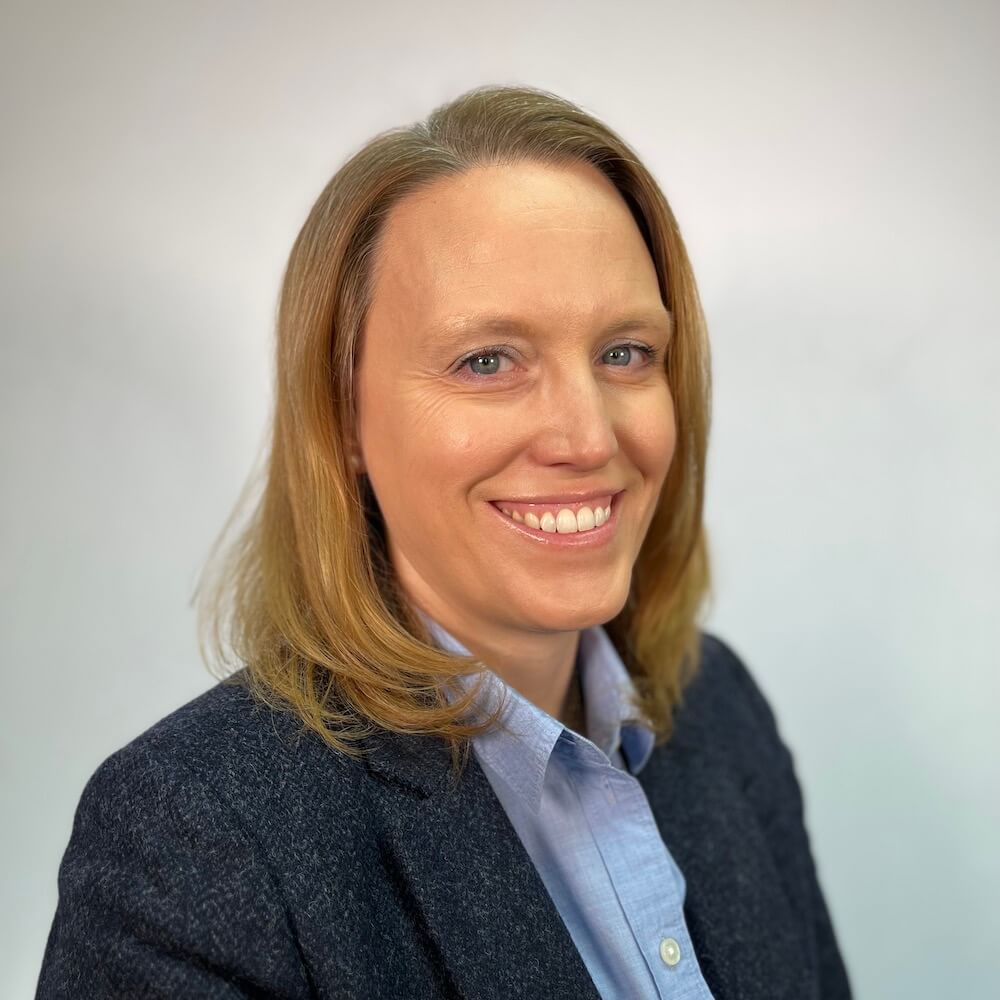 Jennifer Ross
Acting Dean of the Honors School
Honors School
Monmouth University Library, 220
Honors Council