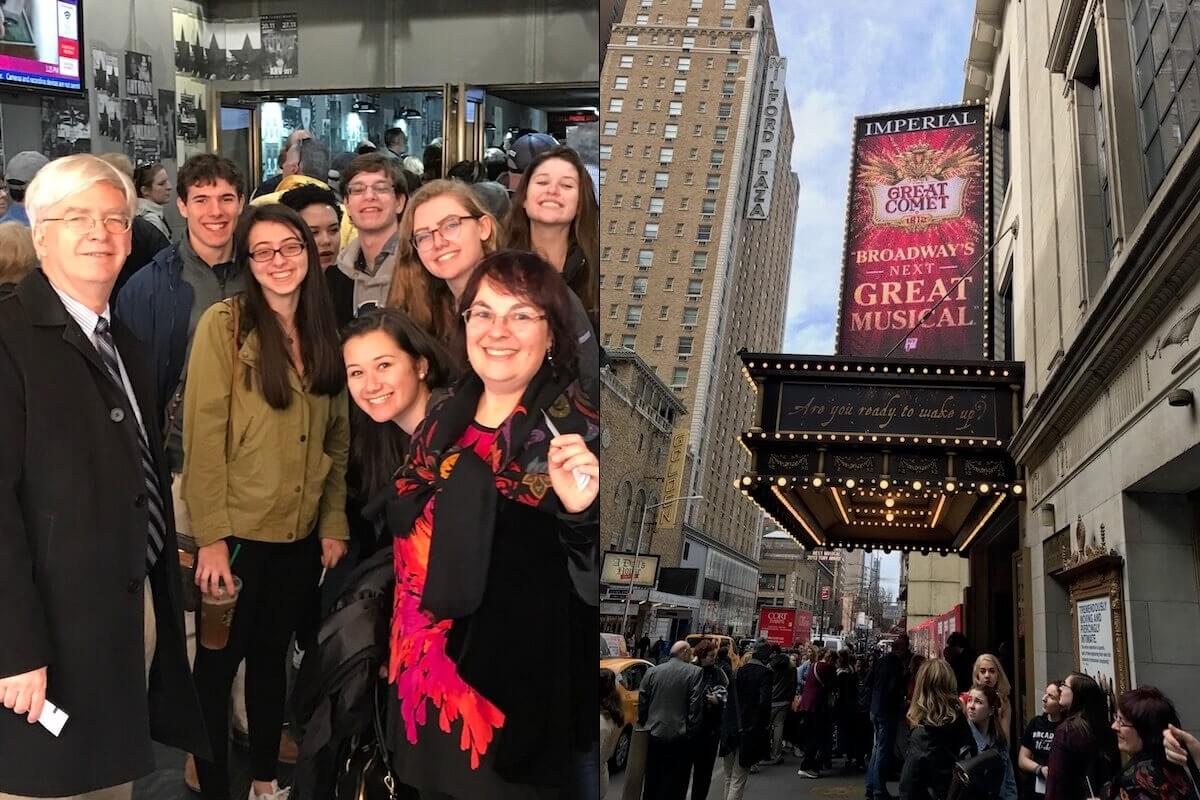 Honors students enjoy Natashe, Pierre & THE GREAT COMET of 1812 on Broadway in Spring of 2017.
All Honors students receive free admission to productions from Two River Theatre Company and the Monmouth University Performing Arts Series
Every year the Honors School sponsors trips to a Broadway show and museums.
Honors students can mix with faculty members and administrators at the annual fall barbecue.
Honors students receive cash prizes for their achievements at the spring awards ceremony and dinner.
To learn more of these exciting events, contact Erin Hawk, assistant to the dean of the Honors School.