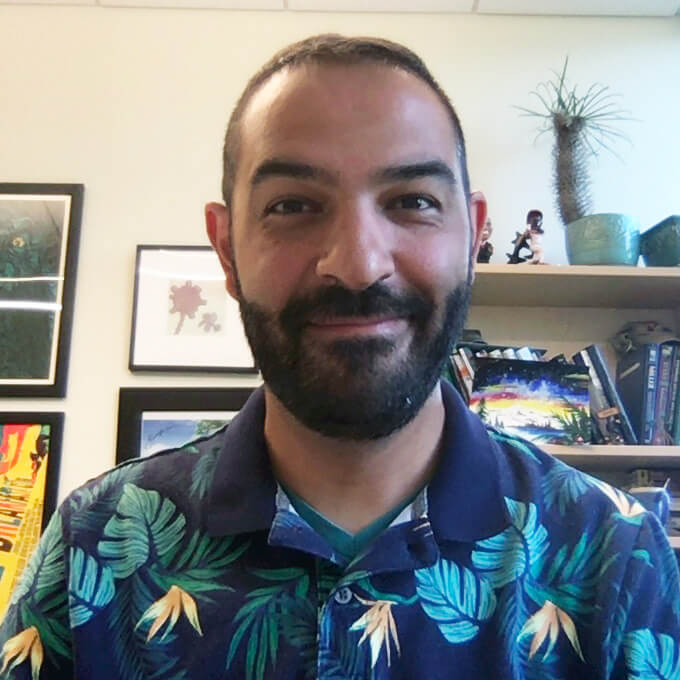 Professor Daneshgar is a plant ecologist who specializes in climate change impacts on coastal forests in New Jersey and The Bahamas.  Dr. Daneshgar delivers courses for the Marine and Environmental Biology and Policy Program, the Interdisciplinary Studies for Elementary Educators, as well as the research course, Tropical Island Ecology in The Bahamas.  Dr. Daneshgar may be found on the campus vineyard, where wine grapes and beer hops are currently being grown. 
Education
Ph.D., University of Florida
Research Interests
Specializes in terrestrial Ecology, invasive plant species, ecosystem restoration, and Botany. Current interests include exploring the impacts of invasive species on coastal ecosystems and the New Jersey Pine Barrens, and restoration of rare and endangered plant species populations.
Courses
Recently Taught Classes
2023 Fall
2023 Spring
2022 Fall
2022 Spring
2021 Fall
2021 Summer B
2021 Spring
2020 Fall
2020 Spring