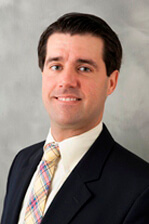 Ph.D., Rutgers University
Office

Bey Hall, 244

Phone

Email
Office Hours

Monday: 1-3 pm
Tuesday: 10-11:30am
Wednesday 1-2pm
Friday 9-10am

Courses this Semester

PS 101: Introduction to Political Science
PS 382: International Organizations
PS 398: International Terrorism (Special Topics)

Regularly Taught Courses

PS 101: Introduction to Political Science
PS 221: Early Political Thought
PS 222: Modern Political Thought
PS/SO 278: International Political Economy
PS 361: Comparative European Governments
PS 378: Ethics in International Relations
PS 382: International Organizations
PS 383: Model UN

About

Dr. Dooley's research examines the influence of nationalism on state power and in particular, the way that regional minorities in Western and Eastern Europe have either benefitted or been harmed by their respective governments. Since nationalism is related to political movements, Dooley has also published in a variety of journals on topics related to ethics, terrorism, and foreign policy. In 2011, Professor Dooley was named Dean of the Honors School.

Publications

Books

Politics Still Matters: Globalization, Governance, and the Revival of Regional Minorities (2008)Why Politics Matters: An Introduction to Political Science (2012) Co-authored with Joseph N. Patten.