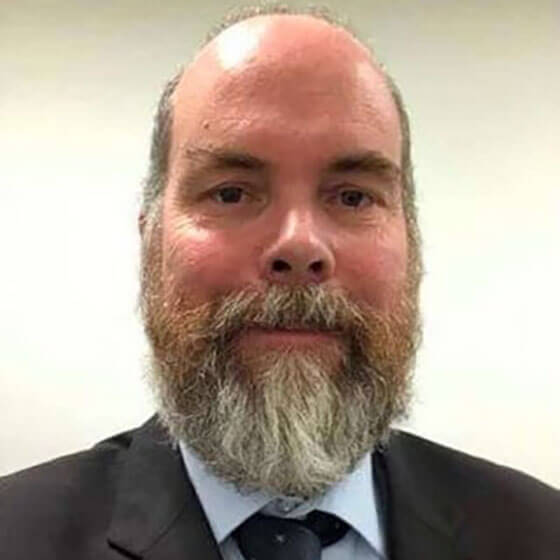 Tjeerd Boonman has experience in finance and economics as a practitioner in both the private and public sector, and as an academic.
After graduating B.S. and M.S. in Econometrics in the University of Amsterdam, he worked in the mid-1990s for the Dutch financial group ING, first as an econometrician in the international banking division, and later as a portfolio manager in the investment management division. In this period he obtained the EFFAS diploma, the European equivalent of the C.F.A.
From 1999 to 2019 he resided in Mexico, where he combined his work as a professor at the Tecnológico de Monterrey with consultancy work for SME's in the region of Guadalajara. He specialized in valuation of companies, capital budgeting decisions and risk management. He was also a member of the risk committee of a Mexican financial intermediary, and published several business cases and papers in research journals. In this period he had multiple visiting professor and research positions, in Fudan University and Zhejiang University in China, and the University of San Diego.
From 2016 to 2019 Tjeerd worked in Banco de Mexico, the central bank from Mexico, in the Financial Stability division. He combined policy-related activities with applied research. Policy-related activities included the preparation of talking points and presentations for high-ranked bank officials, as well as participation in special topics in the semi-annual Financial Stability reports. His research was focused on the development of early warning systems for currency crises and fiscal stress, modeling contagion and the use of real-time data.
He obtained his Ph.D. from the University of Groningen (Netherlands) in finance, with the dissertation on sovereign debt defaults and currency crises in Latin America. Tjeerd is married to Lauris, and they have three children.
Education
Ph.D., University of Groningen
B.S., M.S., University of Amsterdam
Research Interests
International finance and economics, in particular exchange rates, capital flows, currency crises and sovereign debt defaults
REITs – returns, prediction
Scholarly Articles
Litsios, I., T.M. Boonman, K. Pilbeam and W. Pouliot (accepted). "Modelling the Trade Balance between the Northern and Southern Eurozone Using an Intertemporal Approach", Journal of International Money and Finance.
Boonman, T.M. and A.S. Sanchez Urbina (2020). Extreme Bounds Analysis in Early Warning Systems for currency crises. Open Economies Review, Vol. 31, pp. 431-470. https://doi.org/10.1007/s11079-019-09565-3.
Boonman, T.M. (2019). Dating currency crises in emerging market economies. The North American Journal of Economics and Finance, Vol. 49, pp. 273-286. doi.org/10.1016/ J.NAJEF.2019.04.006
Boonman, T.M., J.P.A.M. Jacobs, G.H. Kuper and A. Romero (2019). "Early Warning Systems for currency crises with real-time data". Open Economies Review, Vol. 30, Issue 4, pp 813–835.
Boonman, T.M., J.P.A.M. Jacobs and G.H. Kuper (2017). "An Early Warning System for currency crises in Argentina and Brazil 1990 –2009", EconoQuantum, Vol. 14, Issue 2, pp. 47-68.
Boonman, T.M. (2017). "The impact of sovereign defaults on economic growth: Latin America 1870–2012", Revista de Historia Económica – Journal of Iberian and Latin American Economic History, Vol. 35(1), March 2017, pp. 81-104.
Boonman, T.M., J.P.A.M. Jacobs and G.H. Kuper (2015). "Sovereign Debt Crises in Latin America: A Market Pressure Approach", Emerging Markets Finance and Trade, Vol. 51, issue S6, pages S80-S93. DOI: 10.1080/1540496X.2015.1080558
Boonman, T.M., J.P.A.M. Jacobs and G.H. Kuper (2014). "Currency crises in Mexico 1990 –2009: An Early Warning System Approach", in "Nonlinear Time Series and Finance", ed. Coronado-Ramírez, S., P.L. Celso-Arellano and C. Trejo-Pech. Universidad de Guadalajara. ISBN: 978-607-450-926-7
Boonman, T.M. (2009). "El efecto tamaño en las estrategias de las empresas tequileras ante el ciclo de agave: un estudio exploratorio". Carta Económica Regional Nueva Época, Vol. 102: May-Aug 2009, ISBN 970-764-888-0, ISSN 0187-7674.
Awards
Member of the National System of Investigators (Sistema Nacional de Investigadores), Conacyt, Mexico: 2017-2019.
Teaching awards at the Business School of Tecnológico de Monterrey: 2001, 2002, 2004, 2007, 2009, 2011 (MBA), 2014 (MBA), 2015, 2018 (MBA).
Scholarship awarded by Santander Universities to attend the Global Risk seminar in Wharton, University of Philadelphia, USA (April 2011).
Research fellow at Zhejiang University Wan-Lin Kiang International Financial Research Center (2006-2009).
Additional Information
Associate editor of Latin American Journal of Central Banking (2020-date)
Refereeing: Emerging Markets Review, Eurasian Business Review, International Journal of Economics and Business Research, Physica A, International Finance, Journal of Economic Behavior and Organization, Emerging Markets Finance and Trade (repeated), Financial Innovation (repeated), EconoQuantum (repeated), and Revista de Historia Económica‐Journal of Iberian and Latin American Economic History.
Courses
Recently Taught Classes
2023 Fall
2023 Summer B
2023 Spring
2022 Fall
2022 Summer B
2022 Spring
2021 Fall
2021 Summer B
2021 Spring
2020 Fall
2020 Summer B
2020 Spring