Affiliated Faculty
Dr. Alvaré is a Sociology Lecturer in the Department of Political Science and Sociology. Her research focuses on social inequalities, with a focus on race and initiatives for racial justice. Most recently, Dr. Alvaré conducted an ethnographic case study on a teacher preparation program intended to confront within-school inequalities through cultural proficiency training. Her work deriving from that project addresses cultural racism, white fragility, and anti-racism. Dr. Alvaré has also conducted research on urban inequalities in the contexts of gentrification and environmental justice.
PGIS-related courses
Introduction to Gender Studies (SO/GS 225)
Race and Ethnicity (SO/GS 252)
Introduction to Social Justice (SO/PS 107)
PGIS Contributions:
Affiliated Faculty Member
Advisor to the Gender Studies and Intersectionality Club
Dr. Azcuy is an Associate Professor of English, Graduate Program Director, and Program in Gender and Intersectionality Studies Affiliated Faculty. Her research specialties include 20th-and-21st century American Literature, theory, feminisms, gender, mythology, and creative writing. As a Louise Glück scholar, Azcuy has published and presented over a dozen articles on the poet relative to gender, feminisms, and theory, also the focus of her forthcoming monograph, Women Screaming, Silence, Feminism and Myth in Louise Glück's Oeuvre of Demeter and Persephone. Azcuy's research, teaching, and creative writing look at the intersections of gender, sexuality, violence, trauma, and recovery for women in literature. Azcuy is also a creative writer. She is the recipient of two AIRIE Fellowships in the Florida Everglades. In June of 2018, she was the featured poet for the Women and Politics, Atelier POEM at the Sorbonne Nouvelle, Université Paris 3, a bilingual reading with PhD translation students. Azcuy has recently published in The Kenyon Review, The Mayo Review, and This Broken Shore. Azcuy is a Fulbright Scholar Alumni.
PGIS-related courses:
Women Writers (EN 581)
Contemporary Novels by Women (EN/GS 431)
Criticism and Theory (EN 441)
Postmodern Literature (EN 424)
Heroic Journeys (EN 218)
Perceptions (PR/GS 401)
Dr. Melissa Brzycki is Assistant Professor of History. Her research focuses children and childhood in the People's Republic of China from 1949-1966. She is interested in how the state tried to create a certain type of socialist child and how families and children responded to those initiatives. She is currently working on research relating to the experiences and treatment of criminalized children. At Monmouth University, she teaches a range of undergraduate and graduate classes in Chinese history, East Asian history, and world history with an eye towards empire, imperialism, gender, sexuality, and race.
Dr. Brzycki also co-hosts and co-produces the public history podcast East Asia for All with Dr. Stephanie Montgomery of St. Olaf College. East Asia for All discusses East Asian pop culture— including movies, TV series, documentaries, fiction, and memoirs — and their relevance to understanding different aspects of East Asian life and culture.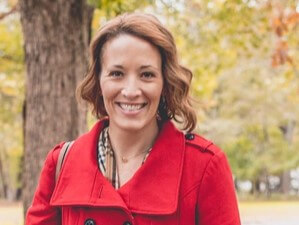 Dr. Lori Burns is an Adjunct Professor in the Educational Leadership & Counseling Department and an Affiliated Faculty Member in the Program for Gender and Intersectional Studies.  Dr. Burns has conducted extensive research and published scholarly articles on the impact of school climate on lesbian, gay, and bisexual (LGBTQ) students, teachers, and school leaders.
Dr. Burns was the LGBTQ Inclusive Lessons and Resources Pilot Program Manager in which she worked collaboratively with Garden State Equality and Make It Better for Youth to study the impact of LGBTQ lessons and resources on teachers, administrators, and school climate of public schools in the state of New Jersey.  Her recent publications include, "Heterosexual Privilege and the the Negative Impact of Heteronormative Behavior: Unpacking the Invisible Knapsack" and the executive summary for the "LGBTQ-Inclusive Lessons & Resources Pilot Program".
Dr. Burns is the co-founder of Educators for Equality, a grassroots organization of LGBTQ educators and allies who work toward building safe and affirming work environments for LGBTQ teachers and school leaders.  Dr. Burns continues to speak with various educational organizations about the positive impact that LGBTQ inclusive schools can have on students, staff members, and community members.
Dr. Chávez is a Philosophy Lecturer in the Department of World Languages and Cultures. His recent publications include "Toward a Decolonial Ethics" in Speaking Face to Face/Hablando Cara a Cara: The Visionary Philosophy of María Lugones, and "The Chicano/a Movement and Philosophy" in the Inter-American Journal of Philosophy. He also recently organized academic panels on the ethics of migration and anti-racist pedagogy. His research interests include the philosophy of race and gender, Latinx and Latin American philosophy, decolonial theory, and critical thinking pedagogy.
PGIS-related courses:
Gender and Global Cultures (PR 411)
Race and Ethnicity (SO/GS 252)
PGIS Contributions:
Member of the PGIS Executive Team
PGIS website administrator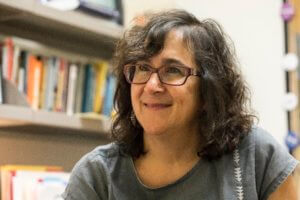 Dr. Deepak is an Associate Professor in the School of Social Work and coordinates the Global and Community Practice (GCP) concentration. She received her BA in Political Science from Boston University and her MSW and PhD in Social Work from Columbia University. She serves as one of the NY team of representatives to the United Nations form the International Federation of Social Workers. In this role, she has collaborated in developing IFSW statements to the Commission on the Status of Women and the Commission on Social Development in Fall 2019 and participates in both of these committees.
Her scholarly work has centered on developing and applying a postcolonial feminist social work perspective to global social issues such as food security, human trafficking, humanitarian initiatives for women's economic empowerment, social work practice with refugees and immigrants, and sustainability and population growth. Her other scholarly work and interests are in diversity and anti-racism in social work education and in exploring globalization and international partnerships through research on the impact of international volunteers on their host organizations.
PGIS-related courses:
Implications of Social Justice and Human Rights on Social Work Practice (SW627)
Applications of Social Justice and Human Rights on Social Work Practice (SW669)
PGIS Contributions:
Panelist for Reproductive Justice: Perils and Prospects, co-sponsored by PGIS (Oct. 29, 2019)
Developing a new gender studies elective on gender and social development in a global context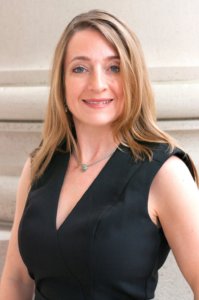 Lisa M. Dinella, Ph.D. is a research scientist who investigates the connection between gender, academic achievement, and career development. Dr. Dinella studies children's toy play and media exposure, and how gendered experiences shape academic and career pursuits across the lifespan. She is a Professor of Psychology and the Principal Investigator of the Gender Development Laboratory at Monmouth University. Her school-based research endeavors led to her edited book Conducting Science-Based Psychology Research in Schools and co-edited book Gender Typing of Children's Toys: How Early Play Experiences Impact Development. Dr. Dinella gave an invited address at the White House, Washington D.C. on gender disparities in children's toys and media. She is a consultant for Sesame Workshop, the nonprofit educational organization behind Sesame Street, and works with global toy companies to help them reduce gender stereotypes for children. Her work has been featured on NPR and PBS.
Dr. Dinella achieved the Monmouth University Distinguished Teaching Award 2019.
PGIS-related courses:
Psychology of Women (PY 331)
Science of Gender Development (PY 498)
Senior Thesis and Lab/Gender Development (PY 491)
PGIS Contributions: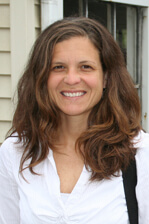 Dr. Foster is an Associate Professor of Sociology and the Helen McMurray Bennett Endowed Chair of Social Ethics in the Department of Political Science and Sociology. She holds a Ph.D. in Sociology from Rutgers University (2000), and an MA in Applied Sociology/Social Policy from The American University (1994), where she also earned a BA in Interdisciplinary Studies/Women's Studies (1992). Dr. Foster's major areas of expertise are intersectional feminist theories of inequality; identity and social movements; and the ethics and politics of mass incarceration with an emphasis on women in confinement. Most recently, her research (with Sherizaan Minwalla) on media ethics and the coverage of Yazidi women survivors of the 2014 ISIS genocidal attacks has received international media attention, as well as recognition from UN agencies. Her previous research has appeared in Equal Opportunities International, Sociological Forum, Gender & Society, Women's Studies International Forum, and Research in Political Sociology. For nearly 20 years, Professor Foster has combined her teaching and research efforts in social inequalities with work to restore higher education in prison communities in the United States, co-founding The College Bound Consortium for incarcerated women in New Jersey (now NJ-STEP at Rutgers-Newark and RISE at Raritan Valley Community College), and College Connections, the college program for incarcerated women at Taconic Correctional Facility in New York State (now with Hudson Link for Higher Education). She currently co-coordinates the Monmouth University Academic Exchange Program (with Dr. Eleanor Novek) where MU students and college students living in New Jersey state prisons study together in combined classes inside the facilities
Dr. Grant is an Assistant Professor in the Department of Educational Counseling and Leadership. Her research focuses on factors within K-12 schooling that lead to unequal educational outcomes, with a particular focus on dismantling practices that reinforce the status quo and white supremacy. Her forthcoming publications include: "Sex-Segregated Schools to Challenge Gender and Racial Bias" in the Oxford Encyclopedia of Gender and Sexuality in Education and "Experiences of Adolescents As They Navigate The Competitive College-Going Culture," a qualitative study which explores how aspects of the college-admissions process can serve to maintain white privilege, in the Journal of School Counseling.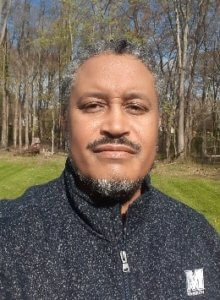 Dr. Walter D. Greason is an Associate Professor and Chair of the Department of Educational Counseling and Leadership. His research focuses on the social and economic evolution of trans-Atlantic systems of enslavement into national industrial networks and the subsequent emergence of digital globalization. Dr. Greason is the author and editor of six books, with significant contributions to another three. The most notable public outcomes of his teaching, research, and public service are the restoration of the T. Thomas Fortune Cultural Center (a National Historic Landmark), the revelation of the "Wakanda Syllabus" and its impact on understanding Marvel Studios "Black Panther" and the Black Speculative Arts Movement, and the global understanding of racial violence in historical context. His participation in the GIS program reflects his lifelong commitment to the study and analysis of women's leadership across the African diaspora since 1400.
PGIS-related courses
Space, Place, and the Media (HO 198)
Modern Images, Irrational Thoughts (PR 442)
Leadership, Diversity, and Equity (EDD 706)
PGIS Contributions
Affiliate Faculty, 2016-present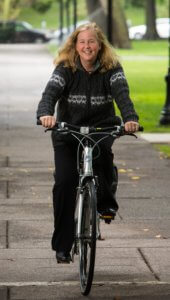 Dr. Koller is an Assistant Professor in the School of Social Work. She is a Licensed Clinical Social Worker and came to academia with over 25 years of clinical practice experience. She is active in issues pertaining to older adults and is now serving as the Coordinator for the School of Social Work's LGBT+ Older Adult Project (OAP). The OAP will resume much needed LGBT+ Cultural Sensitivity Trainings for staff serving older adults and various new initiatives will be created. In the community Dr. Koller serves on the Executive Committee for the Visiting Nurse Association of Central Jersey (VNACNJ) Community Health Centers and leads the local NJ chapter of Radical Age which seeks to confront issues related to ageism. Research interests include grief and loss, social isolation and depression, aging in place, health disparities (especially experienced within certain communities), and LGBT+ older adults. Over the years she has taught courses related to aging and health, courses in the advanced MSW clinical curriculum, foundation level MSW courses, and undergraduate BSW courses.
PGIS Contributions:
Affiliated Faculty Member
Bianca Chanel Mayes is a health educator, professor, disruptor, healer, and womanist. As a Certified Health Education Specialist, Bianca realized her leadership and advocacy skills could be utilized to help marginalized communities like her own! She is the current Associate Director, Health Equity at Planned Parenthood Federation of America.
Bianca received a Master of Public Health with a concentration in Community Education from Montclair State University. She completed her undergraduate education at William Paterson University of New Jersey with a Bachelor of Science in Applied Health and a minor in Women and Gender Studies. She maintains her love of education as a professor at Monmouth University in the Health and Physical Education Department of the School of Nursing and Health Studies. Through the university, Bianca is a member of the Program and Gender and Intersectionality Studies and the LGBT+ Older Adult Project Steering Committee.
She currently co-chairs the Issues Committee of New Jersey HIV/AIDS Planning Group, an initiative formed by the New Jersey Department of Health and Senior Services, Division of HIV, STD, and TB Services. Bianca also provides facilitated workshops to the health and wellness of marginalized communities.
In 2019, Bianca was recognized on New Jersey's Insider's LGBT Powerlist for her contributions towards LGBTQ health equity.
PGIS Contributions:
Affiliated Faculty Member
Dr. Mele is an Assistant Professor in the Department of Criminal Justice. She is a graduate of Rutgers School of Criminal Justice and American University's School of Public Affairs. Her research interests include repeat victimization and intimate partner violence. Dr. Mele has published several articles on police response to domestic violence, women's and men's protection order experiences, and victim advocacy work. In her most recent publication, "Police response to domestic violence: The influence of extralegal factors on arrest decisions," she examined the role of extralegal factors, including victim gender, race, and relationship status, which do not help responding officers establish probable cause, but influence their arrest decisions nonetheless. Before joining academia, Dr. Mele was an advocate for domestic violence victims. She currently teaches courses in criminology, victimology, and research methodology.
PGIS-related courses:
Gender and Crime (CJ 398)
Victims of Crime (CJ 298)
PGIS Contributions:
Chair of planning committee for PGIS sponsored event, "Policing in Communities of Color: A Conversation on Police Violence, Black Lives Matter, and Police Reform," an interdisciplinary panel discussion hosted in honor of Black History Month (February 2021).
Member of planning committee for Conversation and Action: Title IX, Sexual Assault, and College Campuses. Presented research on "The Intersectionality of Gender, Race, and Class on the Risk of Sexual Assault and Access to Victim Services" (September 2019).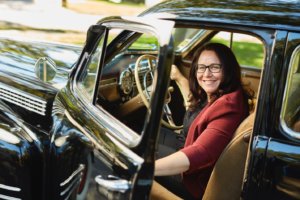 Dr. Katherine Parkin is Professor of History and the Jules Plangere Jr Endowed Chair in American Social History.  She is the author of Food is Love: Food Advertising and Gender Roles in Modern America (University of Pennsylvania Press, 2005) and Women at the Wheel: A Century of Buying, Driving, and Fixing Cars (University of Pennsylvania Press, 2017), each of which won the Emily Toth Award for best book in women's studies and popular culture.  She is also the author of a dozen articles, including most recently a book chapter exploring the history of widows and politics between 1920-1940.  Her teaching and research interests include the history of women and gender, sexuality, advertising, and consumerism.
PGIS-related courses:
History of Advertising (AN/GS/HS 220)
History of Sexuality in America (GS/HS 307)
Women in US History (GS/HS 305)
Dr. Phillips-Anderson is a rhetorical theorist, historian, and critic. He is concerned with the role of public discourse in the creation of active citizenship. His teaching and writing examine historical and contemporary political rhetoric. His work that concerns how language creates perceptions of gender and race includes articles on Sojourner Truth and nonviolent rhetoric. Current projects include an examination of comedian Gracie Allen's 1940 satirical presidential campaign and a translation and commentary on the works of the argumentation theoriest Lucie Olbrechts-Tyteca.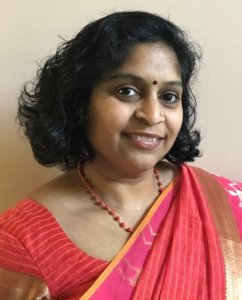 Sanjan Ragudaran is an Assistant Professor in the School of Social Work. She graduated from the City University of New York with a Ph.D. in Social Welfare. Her research areas include migrant experiences, race disparities, and program evaluation. Sanjana's research is collaborative with agencies where the study informs service delivery and advocacy. She is currently collaborating with an agency to gain an understanding of migrant experiences during the COVID-19 pandemic. Sanjana teaches global human rights and social justice, social welfare policies and services, research for social workers, and community practice. She is the Vice President of the New Jersey Baccalaureate Social Worker Education Association, and a member of the NGO Committee on Migration.
PGIS-related courses:
Global Human Rights and Social Justice (SW 205)
Social Welfare Policies and Services (SW 505)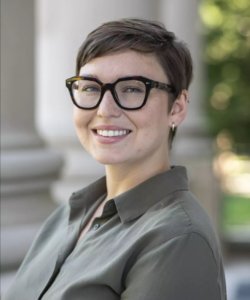 Amanda Stojanov is an Assistant Professor of Digital Media in the Department of Communication. She is a graduate of the Department of Design Media Arts at the University of California Los Angeles (UCLA). Through installations and the use of world-building techniques, Amanda investigates how innovations in communication technologies affect perceptions of identity, agency, and visibility, with an emphasis on concepts of embodiment and the "historically constituted body" within a networked-society. Areas of expertise are new media, multi-media installations, design, interactivity, creative coding, and networked media. Research interests are physical computing, game-theory, mixed reality, and computer graphics within the context of new media art, critical theory, and society.
PGIS Contributions:
PUSH Faculty Organizer
Event organizer: Art+Feminism Wikipedia Edit-a-thon, 2020
Spectrum Faculty Advisor
Dr. Uhuru is an Assistant Professor of African Diaspora Literature at Monmouth University. They are currently writing their forthcoming book The Insurrectionist Case for Reparations: Race, Value and Ethics, that will be published through SUNY Press. Their recent publications include "Textual Mysticism: Reading the Sublime in Philosophical Mysticism" in the APA Newsletter on Philosophy and the Black Experience. "Thoughts on the shooting in Orlando: Autobiography as Activism." Humanities Review. Their research interests include Black Existentialism, Value Theory, Critical Race Theory, Black Male Studies, Surveillance, and Carceral Studies.
PGIS Related Courses:
Gender and Global Culture (PR 411)
James Baldwin and the Philosophical Essay (EN 498)
African Diaspora Literature (EN 421)
The Combahee River Collective (EN 398)
Representation and Erasure (EN 202)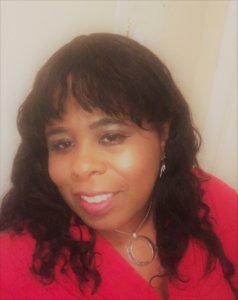 Hettie V. Williams Ph.D., has taught survey courses in U.S. history, Western Civilization, and upper division courses on the history of African Americans at the university level for more than fifteen years. Her teaching and research interests include: African American intellectual history, gender in U.S. history, and race/ethnicity studies. Currently, she is an Assistant Professor of African American history in the Department of History and Anthropology at Monmouth University where she teaches courses in African American history and U.S. history. She has published book chapters, essays, and encyclopedia entries and edited/authored five books. Her latest publications include Bury My Heart in a Free Land: Black Women Intellectuals in Modern U.S. History (Praeger, 2017) and, with Dr. G. Reginald Daniel, professor of historical sociology at the University of California, Santa Barbara, Race and the Obama Phenomenon: The Vision of a More Perfect Multiracial Union (University Press of Mississippi 2014). Forthcoming: Garden of Opportunity: Black Women and the Civil Rights Movement in New Jersey (Rutgers University Press, 2020). Personal Website: http://hettiewilliams.com/
PGIS Related Courses:
The Civil Rights Movement (HS 308)
Jazz Age and Harlem Renaissance (HS 306)
Spike Lee and the Black Aesthetic (PR 445)
The History of African Americans (HS 209)
African Diaspora in the Americas (HS 293)
Love and Marriage in Historical Perspective (HS 107)
Program Members
Colleen Beach, MSW, LSW, is a Specialist Professor in and an alum of the School of Social Work at Monmouth University. In this role, she specializes in elder justice and is a passionate advocate for introducing students in the BSW and MSW programs to social justice and human rights and working with older adults. Colleen is a member of the National Association of Social Workers and National Adult Protective Services Association. Her other professional experience includes over 15 years in healthcare settings serving primarily older adults in New Jersey and a previous faculty position at Rutgers, the State University of New Jersey, where she managed multiple continuing education certificates and the Adult Protective Services training grant for the state of New Jersey.
PGIS related courses
Global Human Rights and Social Justice (SW 205)
Family Violence (SW 278)
Implications of Social Justice and Human Rights in Social Work (SW 627)
Applications of Social Justice and Human Rights in Social Work (SW 669)
Andi Hope is an Associate Professor in the Department of Health and Physical Education. She received her doctorate in Health Education from Teachers College, Columbia University. Andi's service and scholarship are focused on the impact of physical activity on girls' and women's health through the lifespan. She has published and presented in the areas of childhood obesity prevention, body image dissatisfaction and eating disorders, and the impact of physical activity on breast cancer survivorship. Her most recent publications include "Gender differences in a youth physical activity intervention: movement levels and children's perceptions" and "The opaque glass ceiling: five forces affecting the progress of professional female workers in the U.S." Prior to her career in academia, she developed and managed comprehensive health promotion, wellness and fitness programs for Sony Music Entertainment, NBC, and The Army Materiel Command.
PGIS-related courses:
Women's Health (HE 330 CD and GS)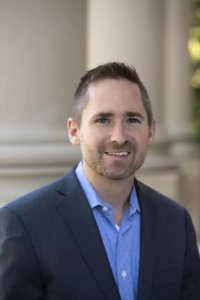 Dr. Kunz is an Assistant Professor of Literacy/Language Arts in the School of Education.  He earned his Ed.D. in Teacher Leadership and Literacy from Rutgers University and is a certified elementary teacher, English teacher, reading specialist, and supervisor/principal.  He is currently completing his certification for ESL.  Dr. Kunz's publications and research focus on comprehensive literacy instruction for all learners and includes creating interdisciplinary and inclusive classroom spaces for K-12 learners.  Dr. Kunz serves on the Board of the International Literacy Association and Little Free Library, and is an active contributor to New Jersey's LGBTQ+ curriculum through Garden State Equality and Make It Better For Youth.
Jennifer Mantle is a Lecturer in the Department of English.  She is a Graduate of Seton Hall University with an MA in Literature.  She teaches College Composition with emphasis on themes related to gender, power and privilege.  She is a Service Learning Faculty Fellow and has recently worked with community partner Lunch Break-a non-profit organization that provides food, clothing, life skills and fellowship to those in need in Monmouth County.  She has also partnered with other Service Learning classes to provide tutoring and mentoring to students at The Anastasia School in Long Branch.  Her research interests include Service Learning and community engagement and critical thinking pedagogy.
PGIS-related courses:
College Composition I (EN 101)
College Composition II (EN 102)
Mihaela Moscaliuc is an Associate Professor of English whose research and teaching focus on issues of immigration, colonialism and post-colonialism, transnationalism, global citizenship, and empathy. Her scholarship includes articles on code-switching and multilanguaging in contemporary poetry. As a scholar within the field of Romani Studies, she writes on issues of (self-) representation and cultural appropriation, and on various forms of exclusion and human rights abuses of Roma (known as Gypsies). Her most recent article is "Accessorizing (with) 'Gypsyness' in the Twenty-first Century" (Critical Romani Studies), which looks at appropriative practices that perpetuate epistemic injustice and compromise understandings of Roma and their culture(s) within non-member groups. Moscaliuc is also the author of three collections of poetry, two books of translations, and co-editor of Border Lines: Poems of Migration (Knopf, 2020). She is the Fulbright Program Advisor for MU students and former Fulbright Scholar.
PGIS-related courses:
Immigration Literature (EN 533)
Roma (Gypsies) in History, Literature and Pop Culture (PR 403)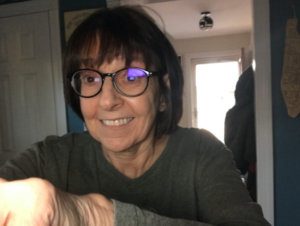 Karen Schmelzkopf is a geography professor in the Department of History and Anthropology. Her book, Celebrity, Whiteness, and Race Conversations, will be published this year. She has published works on feminist pedagogy in geography, tourism development in Vieques, Puerto Rico, and urban community gardens in New York City.
She is a former director of the MU Gender Studies program and has been an active participant for over 20 years.
PGIS-related courses:
Urbanization (AN/GO 268)
Tourism (AN/GO 278)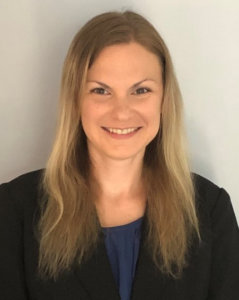 Michelle Schpakow is a Lecturer in the School of Education. She earned her Ed.D. in Curriculum and Instruction from Liberty University in Lynchburg, VA, and she now teaches diversity courses and methods courses in the Department of Curriculum Instruction. Her dissertation entitled Male and Female Middle School Students' Attitudes toward Science focused on how students' attitudes toward science vary across four different attitude constructs based on biological sex. Her research interests include the impact race and gender biases have on the STEM professions, how stereotypes in elementary school affect students' attitudes toward science, and self-perceptions of young women.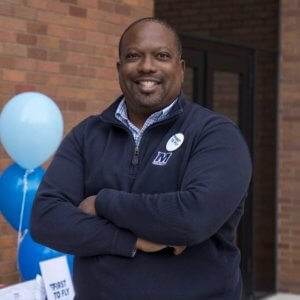 Claude E. Taylor currently serves as Director for Academic Transition and Inclusion and is a lecturer in Communication Studies at Monmouth. Claude leads the campus-wide initiative First to Fly: First Generation at Monmouth which empowers first generation and historically underrepresented students to effectively navigate academic, personal, and cross-cultural challenges they may encounter. His scholarly interests include the study of mediated representations of gender, racial, and cultural identities, feminist media studies, social class and social mobility, and gendered practices of consumption. Claude regularly teaches courses in Gender, Race and Media, Communication Ethics, Media Literacy, Political Communication, and Civic Participation. As an educator, Claude is informed by his training in Rhetoric and Public Communication. His teaching at Monmouth is interdisciplinary and reflects a worldview of global interconnectedness and cooperation with which he guides students through critical analysis of ethical persuasion, argumentation, and audience-centered message creation.
PGIS related courses
Gender, Race, and Media (CO 226)
Communication and Social Class (CO special topics)
Communication Ethics (CO 311)
Intercultural Communication (CO 383)