Heidi Bludau
Heidi Bludau is a Lecturer of Applied Anthropology. She graduated from Indiana University with a Ph.D. in Anthropology. Her research focuses on the global market for healthcare workers. Her dissertation, "Searching for Respect: Czech Nurses in the Global Economy," examines the motivating and mitigating factors that create a migration flow from the Czech Republic to other countries including the UK and Saudi Arabia. This work engenders a number of research interests including medical anthropology, globalization, post-socialism and gender. Her current research expands this work to consider the concept of the "global nurse" as a key player in meeting nursing shortages in developed countries. This project is based in current research on care-work migration as part of a global network, or global care chains, of which nurses make up a large part.
---
Chad Dell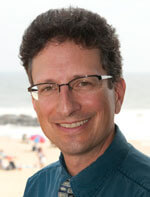 Chad Dell is Associate Professor in the Department of Communication. He graduated from the University of Wisconsin at Madison with a Ph.D. in Communication Arts. He teaches courses in television and screen studies at the undergraduate and graduate levels, including classes in television production and analysis, film history, and media policy. Gender Studies students might be particularly interested in his TV Criticism class (CO 375), which introduces a number of schools of criticism useful in the analysis of television texts, including feminist, ideological, and cultural criticism.
---
Anne Deepak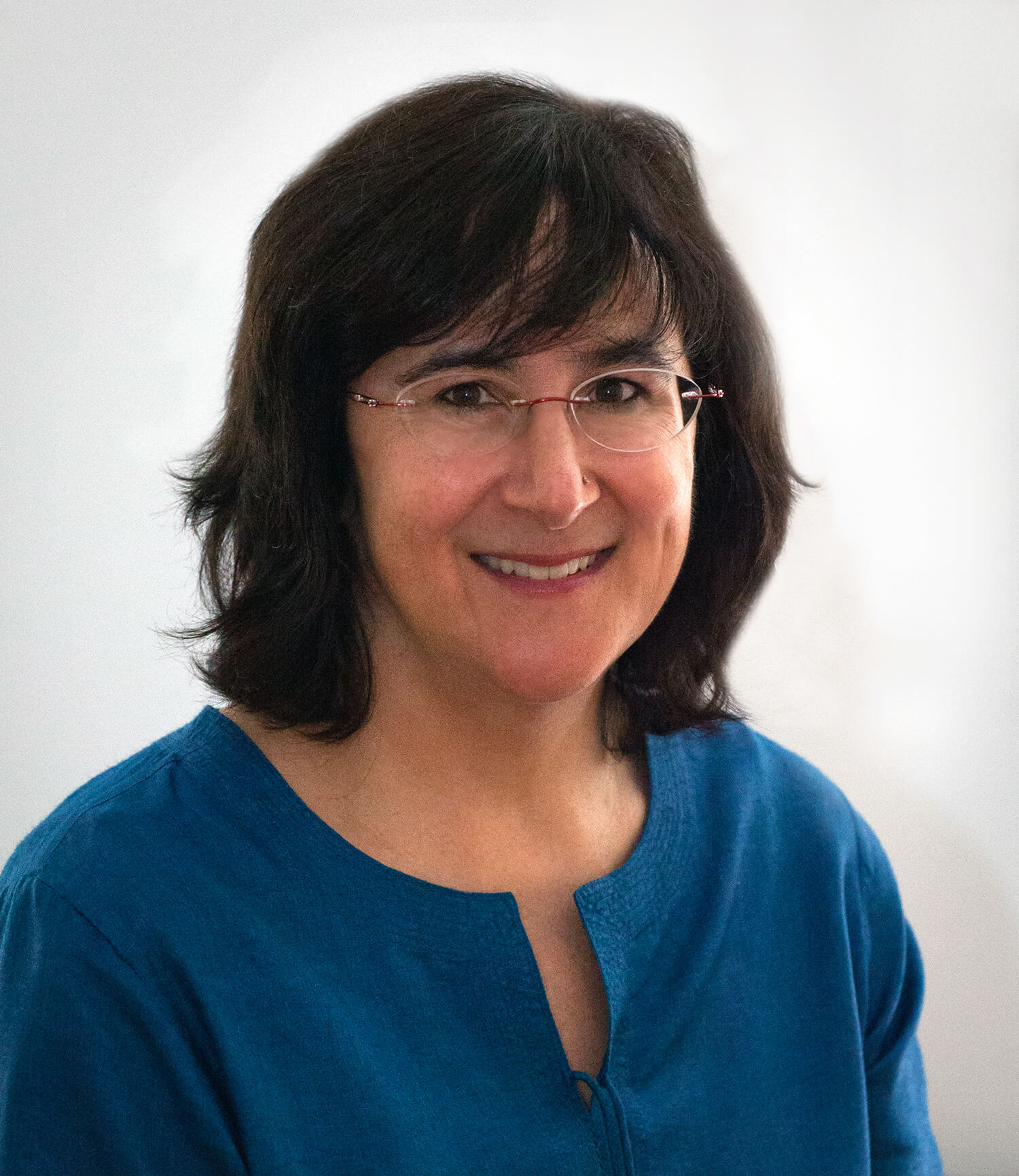 Dr. Anne Deepak teaches within the International and Community Development concentration of the School of Social Work.  She also teaches social justice and human rights in social work practice and community practice.  She joined Monmouth University in 2014 and prior to that time taught social work in Texas.  Her scholarship has been focused on the development of a postcolonial feminist social work perspective and its application to social problems and international partnerships and the examination of the delivery of social justice and diversity content in social work education.   As a practitioner, she worked with formerly homeless families and people living with HIV/AIDS. Currently, she is serving her second term on the Council on the Role and Status of Women in Social Work Education and working with the New Jersey Office of the Attorney General Prosecutors Supervision & Training Bureau on the development of a cultural diversity and de-escalation training for police officers throughout the state.
---
Lisa Dinella
Lisa M. Dinella, Ph.D., is a research scientist who investigates the relations between gender identity, media, academic achievement, and career development. Her research program is housed at the Gender Development Laboratory at Monmouth University, where she studies the social and interpersonal factors that influence individuals' gender development, and how these factors in turn impact academic and career pursuits. She investigates early influences on gender development, such as the impact of media and marketing on young children's gender identity. She also studies young adulthood, investigating factors that are linked to young adults' academic paths. Her research has led her to create partnerships with school stakeholders in settings ranging from preschools to universities.
---
Heide Estes
Heide Estes is Professor and Graduate Program Director in the Department of English. She received her B.A. from the University of Pennsylvania and her Ph.D. from New York University. Dr. Estes' field of specialization is Old and Middle English language and literature, with attention to cultural contexts including gender and religious identity, and an interest in digital humanities.
Dr. Estes' current projects include an interactive digital edition of the Old English Dialogues of Solomon and Saturn and a book-length study of early English representations of and ideologies about the environment, and how these ideas intersect with and/or challenge contemporary ecocriticisms.
Dr. Estes was a Visiting Fellow of Clare Hall and a Visiting Scholar in the Faculty of Anglo-Saxon, Norse and Celtic at Cambridge University during the 2014-15 academic year.
---
Johanna Foster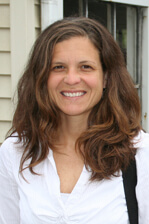 Dr. Foster holds a Ph.D. in Sociology from Rutgers University, with a concentration in Gender Studies (2000), and an M.A .in Applied Sociology/Social Policy (1994) from The American University, where she also earned a B.A. in Interdisciplinary Studies/Women's Studies (1992). She has taught sociology and gender studies for almost 20 years at a range of academic institutions, from private universities to urban community colleges, and with many of those years on the faculty at Monmouth University. She most enjoys sharing her love of sociology with students, and regularly teaches such courses as Introduction to Sociology, Introduction to Gender Studies, Race and Ethnicity, and Social Stratification. For many years, she combined her teaching and research efforts in social inequalities with work to restore higher education to prison communities, co-founding The College Bound Consortium for incarcerated women in New Jersey, and the college connections program for incarcerated women in New York. Her research interests includes intersections of race, class and gender inequalities, feminist theories of gender, multiracial identities and inequalities, and critical analysis of mass incarceration with an emphasis on women and prisons.
---
Andrea Hope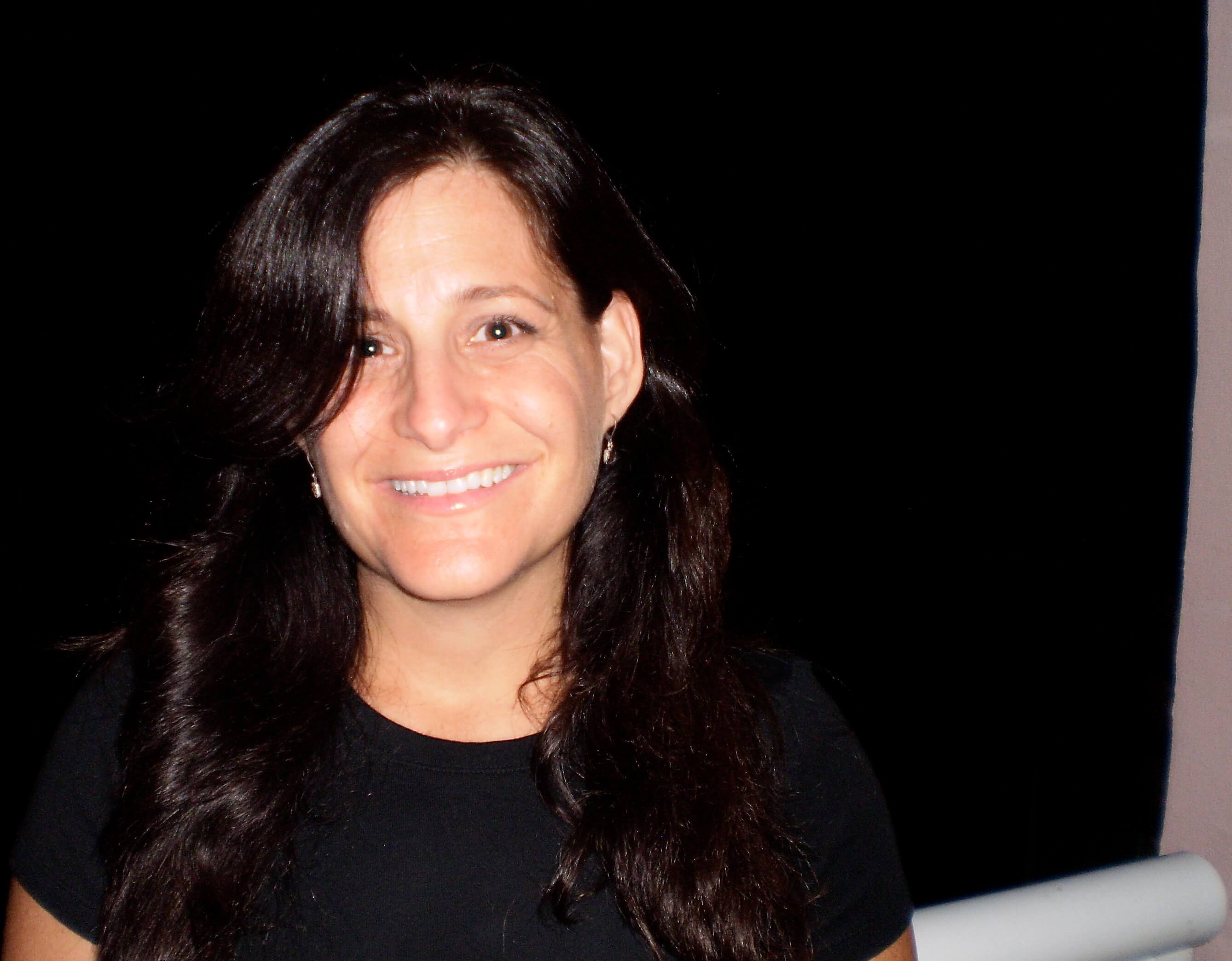 Andrea Hope is an Associate Professor in the Department of Health and Physical Education. She received her Ed.D. in Health Education from Teachers College, Columbia University. Andrea's research interests include the impact of physical activity on girls' and women's health throughout the lifespan. She is currently involved in a project evaluating the impact of physical activity on breast cancer survivorship. She has published and presented in the areas of childhood obesity prevention, body image dissatisfaction, eating disorders among college age women and gender differences among those diagnosed with sexually transmitted infections. She currently teaches Women's Health, Lifespan Development and Health and Nutrition and Health. Prior to working in academia, she ran health, fitness and comprehensive wellness programs for several corporations including Sony Music Entertainment, NBC, and The Army Materiel Command. Andrea spends her free time hiking, biking, running and hanging out with her teenage daughter.
---
Jennifer McGovern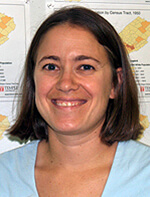 Jen McGovern, Ph.D., is a lecturer in the Department of Political Science and Sociology at Monmouth University who is passionate about teaching and learning sociology. She specializes in understanding how sport both reflects and challenges social inequalities, such as social class, race, ethnicity, nationality, gender, and sexuality. Her previous research focused on the ways that professional baseball's institutional structures have grown and changed and how local baseball fans tell narratives about baseball players as the game has grown more global in scope.
---
Eleanor Novek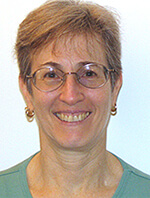 Eleanor Novek is an Associate Professor of Communication at Monmouth University. She teaches classes in journalism, communication ethics, gender, race and media, and research methods. A former newspaper journalist, Novek conducts research on communication about and by the incarcerated, social justice and nonviolence. She is a co-editor of Working for Justice: The PCARE Anthology of Prison Education and Activism (University of Illinois Press, 2013), essays about using the arts, education, and activism to reduce crime and enhance citizenship for currently and formerly incarcerated people. Novek is state coordinator for the Alternatives to Violence Project, a nonprofit volunteer organization that offers workshops on nonviolence in prisons, schools, and community centers. In 2015 she will offer a new class, "Creating a Culture of Peace," based on the study and practice of communication for peaceful social action and conflict resolution as practiced by individuals, groups and political movements.
---
Brooke Nappi, MA

Professor Nappi is a Lecture of History & Anthropology.
---
Marie Mele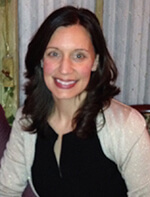 Dr. Marie Mele is an Assistant Professor of Criminal Justice and a member of the Graduate Faculty at Monmouth University. Dr. Mele has a M.S. from American University and a Ph.D. from Rutgers University. She teaches courses in research methods, criminology, and victimology. Before coming to Monmouth, Dr. Mele worked at La Salle University, the National Institute of Justice, and the Morris County Prosecutor's Office as a victim's advocate. Her work on victimization and intimate partner violence has been published in Journal of Family Violence, Journal of Crime and Justice, and Policing: An International Journal of Police Strategies & Management.
---
Nancy Mezey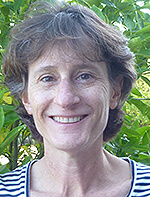 Dr. Nancy J. Mezey is an associate dean and sociology professor at Monmouth University. Her areas of specialization are family sociology, gender studies, the sociology of sexualities, and race-class-gender studies. She teaches a variety of courses including Introduction to Sociology, Introduction to Gender Studies, Family Sociology, Sociology of Aging, and Gender & Sexual Identities. Her research focuses on how historical factors, social inequalities, social activism, and policies shape and affect new family forms. Her latest book, LGBT Families, is a comprehensive analysis of the experiences of, and challenges facing, LGBT families today. Her first book, New Choices, New Families: How Lesbians Decide about Motherhood, is a multiracial feminist study of how lesbians decide to become mothers or remain childfree. Dr. Mezey has also published in a variety of academic journals and books in the areas of LGBT families and intimate partner violence. ­She is an active member of the Society for the Study of Social Problems, and also a member of Sociologists for Women in Society. Dr. Mezey is a returned Peace Corps Volunteer where she served in Mali, West Africa from 1988 to 1990. She received her Ph.D. in sociology from Michigan State University.
---
Katherine Parkin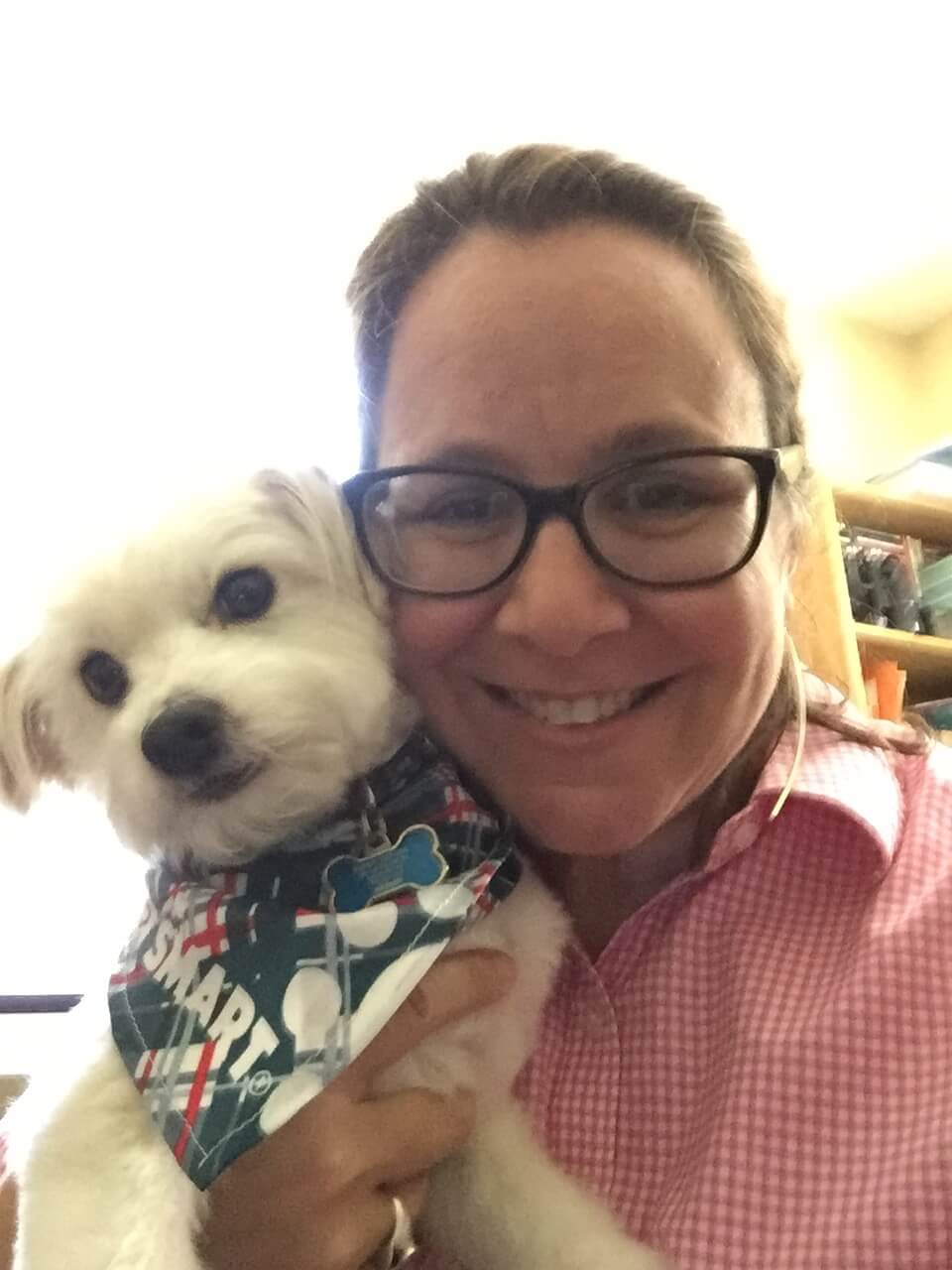 Katherine Parkin is Professor of History at Monmouth University. She is the author of two books with the University of Pennsylvania Press. Food is Love: Food Advertising and Gender Roles in Modern America (2006) won the Emily Toth Award for Best Book in Feminist Popular Culture. Her new book, Women at the Wheel: A Century of Buying, Driving, and Fixing Cars, explores the history of women and cars and is forthcoming in October 2017. She has written on many other historical gender topics, including Bruce Springsteen and masculinity; Leap Year marriage proposals; and the gendered history of tire advertising in the United States.  She has also appeared on two radio programs to discuss her research, the Radio Times with Marty Moss-Coane and The Bob Edwards Show, and been interviewed in newspaper stories appearing in the New York Times, Washington Post, and the Chicago Tribune. She teaches courses in U.S. Women's History, U.S. History of Advertising and Consumerism, and the History of Sexuality in the America.
---
Deanna Shoemaker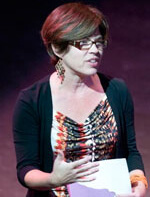 Dr. Deanna Shoemaker is an Associate Professor of Communication Studies with a specialization in Performance Studies. She serves as faculty advisor for CommWorks, a student group committed to performance. She received her Ph.D. in Performance Studies with a Gender Studies portfolio from The University of Texas at Austin. Her dissertation examined unruly femininities in various women's staged performances, which included solo feminist performance art, the production of a Paula Vogel play, a Chicana comic book superhero, and a feminist punk band. Her research and teaching interests include feminist performance and directing practices, performance art and social justice, resistant representations of gender, sexuality and race in popular culture, performances of multicultural literature, and performance ethnographic methods.
Dr. Shoemaker is currently researching the impact of critical performance pedagogies in college classrooms. She teaches courses such as Performance and Social Activism, Performance Theory and Practice, Performance of Contemporary Literature, Group Performance, Voice and Diction, and Public Speaking. She is the Graduate Director for the Master's program in Corporate and Public Communication at MU.
---
Janice Stapley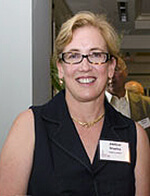 Janice Stapley is an Associate Professor in the Department of Psychology and a past Director of the Gender Studies Program and past Chair of the NJWGSC.
Her background is in Development and Social Psychology and she is Principal Investigator in the Social Development Lab (Edison Science Hall E20). Her areas of research interest include gender differences in emotion, particularly during adolescence and emerging adulthood, and the relationship between emotional functioning and overall psychosocial adjustment and adjustment to college. Across the lifespan she also researches gender and cohort differences in technology use and play in the elderly.
Professor Stapley is currently working on her line of research on adjustment to college, with a Grant from NACADA (The National Academic Advising Association).
---
Claude Taylor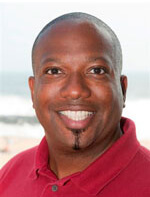 Claude E. Taylor is Advisor-in-Residence for Academic Transition and Inclusion in the Office of Transformative Learning and a member of the faculty in the Department of Communication. His work in academic transition and inclusion involves supporting first-generation and traditionally underrepresented students in the adjustment to the culture of higher education and persistence through college to graduation. He received both his B.A. in Speech Communication and M.A. in Communication Studies at West Chester University of Pennsylvania. His education also includes doctoral candidacy in Media Studies at the School of Communication and Information at Rutgers University and a graduate fellowship at the Eagleton Institute for Politics at Rutgers focused on the relationships between news media, popular culture and political participation.
His scholarly interests include theories of communication, the mediated representation of gender identity, racial identity, and social class. Topics of central focus include: the role of the media in the depiction of social mobility, the relationship between news media and political participation across identity categories, such as race, class, and gender, and the critical analysis of the intersections between social class, news media, popular culture, and notions of citizenship in an era of hyper-capitalism.
---
Marina Vujnovic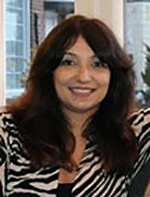 Native of Croatia, Marina Vujnovic, came to United States in 2003 to pursue her graduate education in journalism and mass communication. Before coming to United States she worked as a journalist for seven years before becoming a research assistant at the Department of Graphic Design and Communications at University of Zagreb. She also worked as a PR practitioner for Cyprian based PR agency Action Global Communications. She got her Ph.D. at the University of Iowa in 2008 where she taught as graduate assistant in supervised and stand-alone classes. Since the Fall of 2008 she's been on the faculty of the Department of Communication at Monmouth University. She is an author of Forging the Bubikopf Nation: Journalism, Gender and Modernity in Interwar Yugoslavia, and co-author of Participatory Journalism: Guarding Open Gates at Online Newspapers.
---
Hettie V. Williams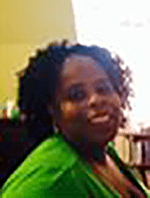 Hettie V. Williams has a B.A., History, Rowan University, M.A. History, Monmouth University, M.A., History and Culture, Drew University, and she is currently ABD at Drew University. She has taught as a full-time lecturer in the Department of History and Anthropology at Monmouth University for more than a decade. Her areas of teaching and research include American intellectual history, women's/gender history, and cultural studies with an emphasis on race. She is the author/editor of four books, several encyclopedia entries, book chapters, and conference papers and a regular contributor for The Huffington Post. Hettie has taught at the college level for fifteen years. Her latest research is a forthcoming edited volume entitled Bury My Heart in a Free Land: Black Women Intellectuals in Modern U.S. History (Praeger, 2017).