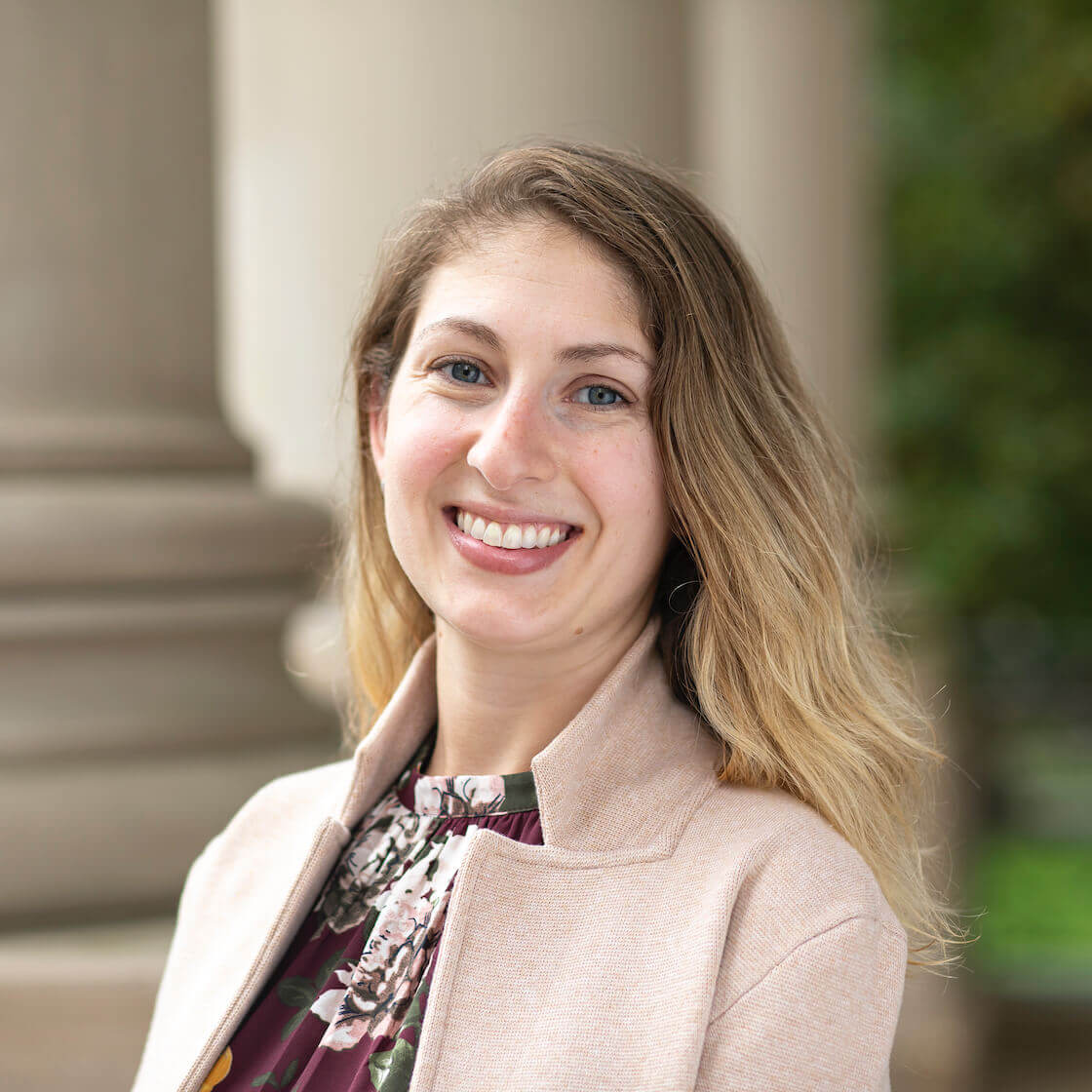 Education
Ph.D. Cognitive Psychology, University of Buffalo, The State University of New York
M.A. General Psychology, University of Buffalo, The State University of New York
B.S., University of Richmond
Current Research and Scholarship
Emma Greenspon, Ph.D., is a cognitive psychologist with a research focus in music cognition. As the principal investigator of the Music, Voice & Cognition Laboratory, she studies how basic cognitive processes like mental imagery and memory relate to people's ability to produce music and store music in memory. Her research has led to grant funding as well as numerous publications and conference presentations.
Grant Support (or Funding)
2021-present, Monmouth University Creativity & Research Grant. Subvocal processing of pitch ($2000). Role on project: Principal Investigator
2019-2021, National Science Foundation Grant BCS-1848930. Cognitive and motor factors in vocal imitation ($165,137 direct costs). Role on project: Co-Investigator
Publications or Other Scholarly Work
Recent Publications
Pfordresher, P. Q, Greenspon, E. B., Friedman, A., Palmer, C. (2021). Spontaneous production rates in music and speech. Frontiers in Psychology, 12, 1-15.
Greenspon, E. B., Pfordresher, P. Q., & Halpern, A. R (2020). The role of long-term memory in mental transformations of pitch. Auditory Perception & Cognition, 3, 76-93. 
Pfordresher, P. Q, Honda, C., Greenspon, E. B., & Chow, K. (2020). Sensorimotor constraints on generalization of learning: More evidence for a cost of musical training. Psychological Research.
Randazzo, M.,Greenspon, E. B., & McNorgan, C., Booth, J. (2019). Children with reading difficulty rely on unimodal neural processing for phonemic awareness. Frontiers in Human Neuroscience, 13, 1-15.
Greenspon, E. B., & Pfordresher, P. Q. (2019). Pitch-specific contributions of auditory imagery and auditory memory in vocal pitch imitation. Attention, Perception, & Psychophysics, 1-9.
Courses
Recently Taught Classes
2022 Fall
2022 Summer A
2022 Spring
2021 Fall
2021 Summer D
2021 Spring
2020 Fall
2020 Spring