P.U.S.H. (Professors United for a Safe Haven) Back!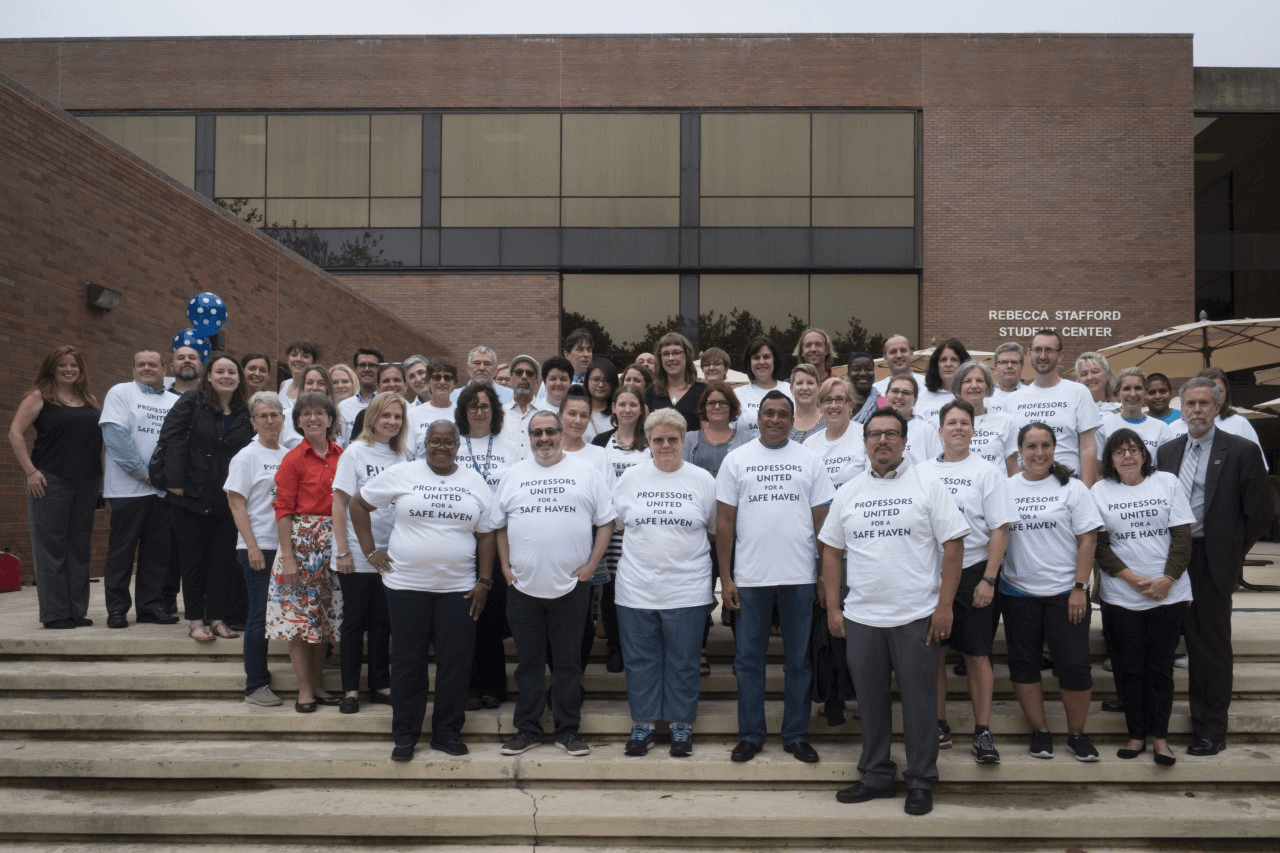 Professors United for a Safe Haven (P.U.S.H.) BACK is the independent faculty of MU professors committed to affirming our university's stated commitment to build a community of mutual caring, respect, diversity, and integrity. PUSH condemns hatred, bigotry, and violence on campus in all forms, including sexist, racist, homophobic, and nationalist violence and intimidation. PUSH partners with the student Justice League Coalition, the confederation of MU student clubs committed to social justice and solving social problems on campus and in our communities.
Professors interested in participating are welcome to attend a PGIS meeting held once each Fall and Spring and are encouraged to join both the Gender Studies listserv (https://mail.monmouth.edu/mailman/listinfo/genstudy) and PUSH listserv (https://mail.monmouth.edu/mailman/listinfo/pushfac) for updates.
Dear Monmouth University Students:
We, the professors of Monmouth, condemn hatred, bigotry, and violence in all forms. Further, we support a shared commitment to building a community of mutual caring, respect, diversity, and integrity.
We look forward to teaching you, and are eager to learn from you. We encourage open and respectful discussion. Importantly, we are committed to maintaining learning spaces that are free from fear. Harassment and violence will not be tolerated in our classrooms, or on our campus. We are committed to creating a University where all individuals can learn.
We are here for you, and we support you.
P.U.S.H. commits to supporting the LGBTQIA+ community at MU:

We, the undersigned faculty of Monmouth University, strongly support the LGBTQIA+ community. We recognize our role in ensuring all people feel welcomed and accepted on Monmouth University's campus. We are dedicated to providing a safe physical and intellectual space for all of our community members.
We recognize the longstanding history of change makers and brave people who have paved the way for the LGBTQIA+ rights and freedoms that exist in our nation and around the world. We know these individuals include people of many races, ethnicities, creeds, and classes, and that their contributions are often overlooked and rendered invisible. We raise them up.
We know there is so much more to be done, and we commit to doing our part. We invite everyone to join us and we will accept invitations to join others' efforts.
We encourage students to study the complexities of how power, oppression, and equity impact our lives. We note that many courses, such as those offered by the Program in Gender and Intersectionality Studies Minor, are designed to help our community take informed action toward equity.
We encourage everyone to stay connected to the good works of our community partners – including the Intercultural Center, student clubs such as PRIDE (formerly SPECTRUM) and the student Program for Gender and Intersectionality Studies Club. We extend our appreciation to the Counseling and Psychological Services staff for supporting our students and being strong advocates.
We are Professors United for Safe Haven (P.U.S.H.). We will PUSH Back on behalf of our LGBTQIA+ community.
National Coming Out Day -October 11, 2021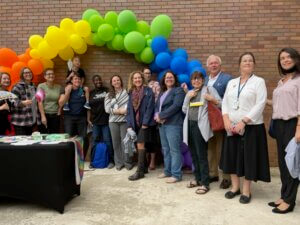 Examples of Student Organizations Centering on Social Action, Advocacy, and/or Justice
Artists for Change
African American Student Union
CommWorks
Counseling Students Association
Gender Studies Student Club
Latin American Student Organization
Monmouth Youth Activists
Muslim Student Association
National Council of Negro Women MU chapter
OWLS (Organization of Women Looking for Sisterhood in Chi Upsilon Sigma)
Spectrum (formerly All Lifestyles Included)
Social Work Society Student Club
Sociology Student Club
SAGE (Students Advocating for Girls' Education)
Examples of Majors and Minors Examining Inclusivity, Diversity, and Solidarity
African Diaspora Studies Minor
Anthropology Major and Minor
Clinical Mental Health Counseling
Geography minor
Gender Studies Minor
History Major and Minor
Philosophy Minor
Political Science Major and Minor
Religious Studies Minor
Race and Ethnic Studies Minor
Social Justice Minor
Social Work Major
Sociology Major and Minor
World Languages & Cultures Majors and Minors
Contact for More Information
PUSH Co-Faculty Organizers
Dr. Katherine Parkin, kparkin@monmouth.edu
Dr. Andrea L. Garcia, agarcia@monmouth.edu