Mission Statement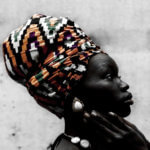 Black and African Diaspora Forum United (BADFU) is an organization of Black/African American faculty, and their allies, at Monmouth University specifically concerned with the unique challenges of Black/African American academics at predominantly white institutions of higher education. We are open to all faculty, staff, and personnel working at Monmouth University interested in identifying issues specific to the Black Diaspora experience in academia and advancing equitable opportunities for Black and African Diaspora faculty in the classroom, administration, and the institution as a whole.
Major Goals and Objectives of BADFU
Identifying institutional practices that have had a detrimental impact on Black and African Diaspora members of the University community, and working with administration and faculty constituencies to effect changes in these practices.
Support the increase of faculty, students, and staff of Black/African American descent in the classroom and beyond.
Advocate for the greater participation of Black/African American faculty in the shared governance of the institution including in key administrative positions.
Serve as a resource to the institution on matters related to the Black and African Diaspora experience while providing advice through regular dialogue with key stakeholders at the university.
Fall 2020 Events
Podcast Launch:
Fall Meeting Schedule:

Thursday, September 24, 2 p.m. via Zoom
Friday, October 23, 11 a.m. via Zoom
Spring 2021 Events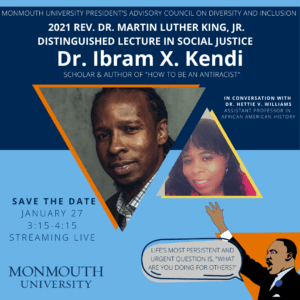 3rd Annual MLK Distinguished Lecture in Social Justice:

Wednesday, January 27 from 3:15 to 4:15 p.m: This event will be held virtually. We are very fortunate to host one of the leading antiracist scholars in the country on our campus, Dr. Ibram X. Kendi, author of the New York Times bestselling How to be an Antiracist. Dr. Hettie V. Williams, Assistant Professor of African American History, will be joining Dr. Kendi in dialogue.

Black History Month Program:

Wednesday, February 10, 2021 @ 7 p.m: Policing in Communities of Color: A Conversation on Police Violence, Black Lives Matter, and Police Reform with Dr. Marie Mele, Assistant Professor, Department of Criminal Justice
Learn More About BADFU
Contact us more information about our programs, events, and advocacy
Web Site: sites.google.com/view/badfu/event-info
Email: Badfacultyunion@gmail.com
Follow Us on Social Media:
This Week in Black History, Society, and Culture
This Week in Black History, Society, and Culture is a weekly podcast produced by the Black and African Diaspora Forum United (BADFU), Members will periodically interview scholars, authors, activists, and community leaders on matters related to the history, society, and culture of Black and African American communities in the United States (U.S.) and beyond.
Members and Affiliated Faculty