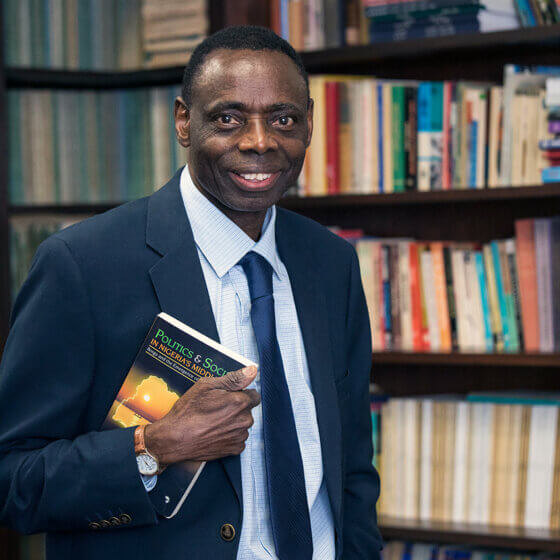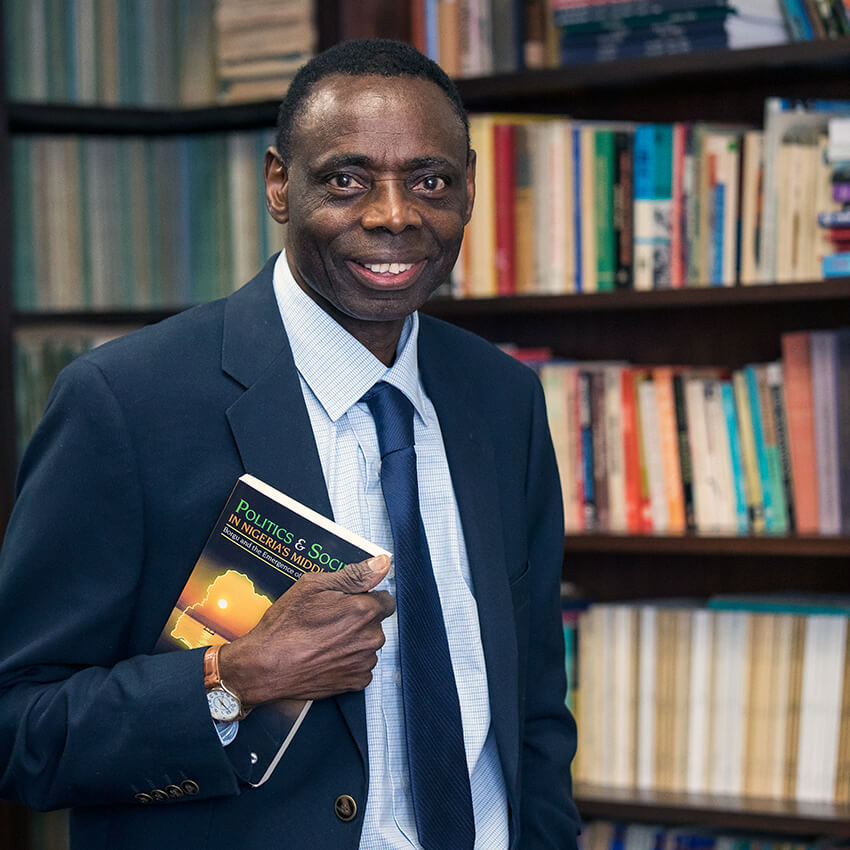 Julius Adekunle, Ph.D.
Professor Adekunle teaches undergraduate and graduate courses on globalization, politics, religions, and cultures of Africa.
He is the author and co-author of many books including Converging Identities: Blackness in the Modern African Diaspora (African World, 2013), Color Struck: Essays on Race and Ethnicity in Global Perspective (University Press of America, 2012), Religion in Politics: Secularism and National Integration in Modern Nigeria (Africa World Press, Inc., 2009), and Culture and Customs of Rwanda (Greenwood Press, 2007).
Education
Ph.D., Dalhousie University
Courses
Frequently Taught Classes
Recently Taught Classes
2022 Spring
2021 Fall
2021 Summer B
Western Civilization in World Perspective I - HS 101
2021 Spring
Nationalism in Africa - HS 587
Research Seminar in History - HS 461
Western Civilization in World Perspective II - HS 102
2020 Fall
Colonial Africa - HS 396
Globalization and Africa - HS 397
Western Civilization in World Perspective I - HS 101
2020 Summer B
Western Civilization in World Perspective I - HS 101
2020 Spring
Colonialism in Africa - HS 585
Western Civilization in World Perspective II - HS 102
2019 Fall
Colonial Africa - HS 396
Research Seminar in History - HS 461
Western Civilization in World Perspective I - HS 101
2019 Summer B
Western Civilization in World Perspective I - HS 101
2019 Spring