About the School
With a degree from the Leon Hess Business School, students gain the competitive edge through small classes that promote innovative thinking and build leadership skills. It's not just about learning the fundamentals of business —it's about learning how to succeed in an increasingly globalized economy.
All business administration programs are developed, taught, and regularly updated by dedicated faculty members who have the "real-world" expertise that will help you meet today's – and tomorrow's – challenges. The Leon Hess Business School is accredited by AACSB International — the Association to Advance Collegiate Schools of Business. AACSB accreditation is the hallmark of excellence in business education, and has been earned by less than 5 percent of the world's business programs.
Search for a Major, Minor, or Program
Monmouth University Center for Entrepreneurship
With an established community of business partners, this center allows entrepreneurial students to engage and develop their ideas with organizations in the private sector. Students gain exposure to an environment that emulates the business world as closely as possible.

Students learn the fundamentals to launch several successful enterprises during and after college.
Monmouth University's Accelerated Master of Business Administration Program: Andy Stern
AASCB
The Leon Hess Business School at Monmouth University has maintained its business accreditation by AACSB International – The Association to Advance Collegiate Schools of Business.
Kislak Real Estate Institute
Offering exclusive degree and certificate programs for students and professionals, this center provides practical tools and solutions to become a leader in the real estate industry.
The Monmouth MBA
Sign up for a Graduate Information Session to learn more about Monmouth. Talk with program directors individually. Learn more about financial aid available to you. See the beautiful campus for yourself.
Applying the Principles of Entrepreneurship
Students learn the fundamentals to launch several successful enterprises during and after college
Business School News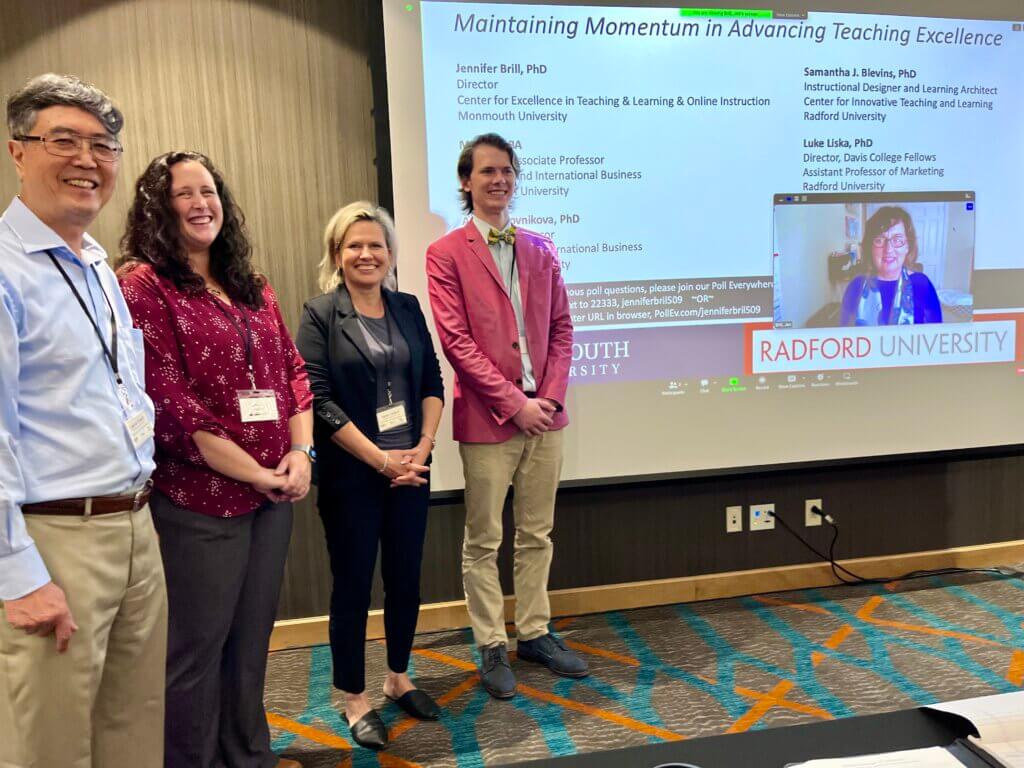 Raj Devasagayam
Dean of the Leon Hess Business School
Leon Hess Business School
Bey Hall, 211