'89 B.S., Computer Science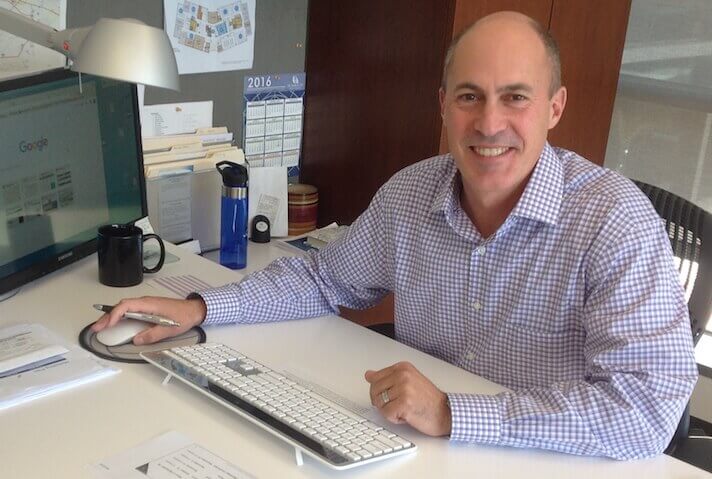 Bruce is currently the VP of Research & Development at Sparta Systems, a leader in Enterprise Quality Management Software for the Life Sciences industry. Bruce is an expert in building and scaling high-growth, international software development operations. He serves on the Monmouth University School of Science Dean's Advisory Council, the Monmouth University Computer Science and Software Engineering Advisory Committee as well as the Thomas Edison State University Foundation Board.
In His Own Words
From an early age I knew I wanted to pursue a career in the computer industry. Access to computers at that time was difficult as the Personal Computer had not yet become mainstream. My father was very much the "computer hobbyist" so during high school I learned to program in assembly language and BASIC on home built computers.
Monmouth provided me with an excellent foundation in software engineering which allowed me to begin my career immediately upon graduation. I joined Computer Science Corporation (CSC) as a developer for a software logistics system for the United States Air Force. Monmouth used a programming language called Ada across the curriculum. Ada had been mandated for all Department of Defense projects which made me uniquely qualified for the position at CSC. Due to the severe consequences inherent in a military system, I learned excellent foundational practices and an appreciation for the process of building reliable systems.
Several years and many thousands of lines of code later I decided it was time to pursue a goal of mine to operate my own business and launched Brainstorm Software Corporation. The goal of Brainstorm was to bring the capabilities of emerging internet applications to small businesses. I continued to work on large scale contract programming jobs for DoD customers while I and my small team provided a wide range of IT services to our smaller clients.
It was a very busy time for me, and very pivotal to my career. This is when I learned how business works, how to partner, and what my own strengths were. I loved programming, but I was even better at bridging the gap between the technology, the business person's understanding of it, and how to get great engineers to work together best. I also found that most software projects lacked the discipline I had learned at CSC – and I started to enjoy improving the processes and people part of building great software. Identifying what I was best at in this industry would guide me the rest of my career. I worked for a series of smaller high-growth software companies that needed technical leadership and process engineering and did my part to help them to successful exists to larger companies: Bluestone Software was acquired by HP; Princeton Softech acquired by IBM, as well as others.
To be a great programmer you must do it every day. I determined that I was not going to continue to develop software if I could not be great at it and turned my attention to the business of software. It was a great decision because I absolutely love the mix of business, technology, customers, technical teams, partners and everything in between.
My career has provided me so much opportunity. I have been involved in buying and selling software companies, worked with hundreds of customers and actively speak at conferences to whomever wants to listen. My business life has afforded me the opportunity to travel all over the world and I have even lived in China for two months on an assignment. The best part of it all has been the opportunity to work with smart and passionate people on difficult problems, and succeeding together. It has resulted in life-long friendships (as well as meeting my wife!).
Throughout my career, I have been fortunate to be part of some incredible technology revolutions, such as the proliferation of the internet, the "dot com boom", the personal computer, mobile devices, cloud and others. But this pales in comparison to the pace we are about to see in high tech. This is a more exciting time than ever to be entering this industry. I'm excited to come full circle back to the Monmouth University campus where I am involved in the School of Science and its students.
Monmouth is a great place to prepare yourself for a meaningful career. If you are fortunate enough to attend, make the effort and put in the work. Have fun and give 110% every day to your studies. Explore career paths with mentors and try things out. Find out what you are good at and what excites you and then pursue it vigorously!
You can keep up with Bruce's thoughts on software at his blog.