Terry Caliste '08
Terry earned a Bachelors of Science in Math and Education and is currently teaching math at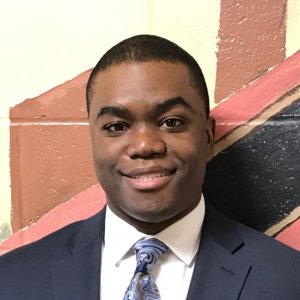 Monmouth Regional High School. Below find the story of his academic and professional journey:
I love teaching math!  I love the challenge! By the time I meet my students, many of them have already decided that they are not good at math and they must memorize steps to pass tests, just to forget what they 'learned' soon after.
Few students have the appropriate conceptual understanding they need to not only succeed in, but to enjoy math.  My goal is to help them understand math, not just memorize it. Fortunately, I have seen much success in this regard.
Growing up, math was the only subject that I had to work at and, at times, I struggled with it. I initially started out at another college studying computer science/electrical engineering.  At that time, I enjoyed all of my classes except for math.  Math was by far my worst subject, and I hated it because of that.
After talking with people in the computer/engineering industry, I realized that I would not enjoy many of the jobs in those fields, so I transferred to Monmouth in search of a new major.  After receiving some strong advice, I decided to study math because it gave me numerous career options.
This was a fresh start for me. I decided to make my weakness my strength.  Monmouth's math department was so approachable and skilled that I began to see how beautiful math really is.  I had the opportunity to tutor others in the Math Learning Center and that made an impression on me.  Seeing someone light up after understanding a problem gave me deep satisfaction.  That is when I knew I should teach.
Monmouth University gave me a solid foundation for a successful career.  My professors helped to shape my view of math for the better.  They helped me to see beyond mere math 'problems', to the underlying concepts, which is what I try to do with my students today.  Dr. Bonnie Gold was my first math professor at MU.  Her belief in me and her logical teaching style really helped me to know that I can succeed.  I try to instill that same confidence and consistency in my students today.  To be an effective teacher you should care abut your students.  The staff at Monmouth set a model in doing this.  I will always be grateful to Monmouth's math department for nurturing my love of math.