Day 3


Promoting Green Actions in Schools

Wednesday, March 23, 2022
7:00 – 8:30 p.m.
Session Description
Sustainable Jersey for Schools is a free, voluntary certification program for pre-kindergarten through twelfth-grade public schools in New Jersey. The program provides guidance, support, and recognition to schools that implement steps to be sustainable in their operations and proactive in preparing students for the challenges they will face in the future. Program coordinator, Véronique Lambert, will provide an overview of the certification and recertification process for schools interested in engaging in this program.
Mazza Recycling, a leading waste and recycling management company in Tinton Falls, New Jersey, is a local processor of single stream recyclables and home of the 70,000 square foot, award-winning sorting facility. Single stream recycling, where all recyclables are mixed in one collection bin, is one method of making recycling easier for consumers and increasing recycling participation. Through this virtual presentation, Mazza Recycling Sustainability Director, Brynn Mosello, will guide you through the process of sorting material through their recycling facility, and discuss the benefits of recycling which include slowing climate change, reducing greenhouse gas emissions, and contributing to the circular economy. Mazza Recycling offers classroom visits, on-site field trips, and remote virtual tours that may be of interest to teachers and administrators.
Itinerary for Wednesday
| | |
| --- | --- |
| 7:00- 7:05 p.m. | Welcome |
| 7:05 – 7:30 p.m. | Presentation from Sustainable Jersey for Schools |
| 7:30 – 7:35 p.m. | Question and answer period |
| 7:35 – 8:20 p.m. | Presentation from Mazza Recycling |
| 8:20 – 8:25 p.m. | Question and answer period |
| 8:25 – 8:30 p.m. | Closing remarks |
Presenters
Véronique Lambert
, Program Coordinator, trains and supports school personnel and green team members to participate in
Sustainable Jersey for Schools
, a free certification program to boost and recognize the sustainability efforts of preK-12 public schools in New Jersey. She also works on initiatives to bring additional content and resources to the program.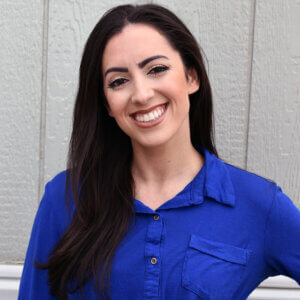 Brynn Mosello is Director of Sustainability & Communications at Mazza Recycling Services. She is responsible for driving change in Mazza Recycling's sustainable business operations through advocacy and partnerships, as well as through their Greener Tomorrow environmental education program. She helps drive Mazza Recycling's mission of creating a more sustainable future and protecting the environment in the communities they service.
Previously, Brynn served as Communications Manager for an environmental education center in Blairstown, NJ, where she was responsible for building relationships to lead inner-city youth into the great outdoors for experiential learning.
Brynn is a 2022 Waste360 40 Under 40 Winner. She is also a Tinton Falls Green Team Member, a Sustainable New Jersey Task Force Member, and a Women of ESG. She graduated from Rutgers University with a bachelor's degree in Communication.
Watch the Presentation
Please click or tap image to view the video presentation.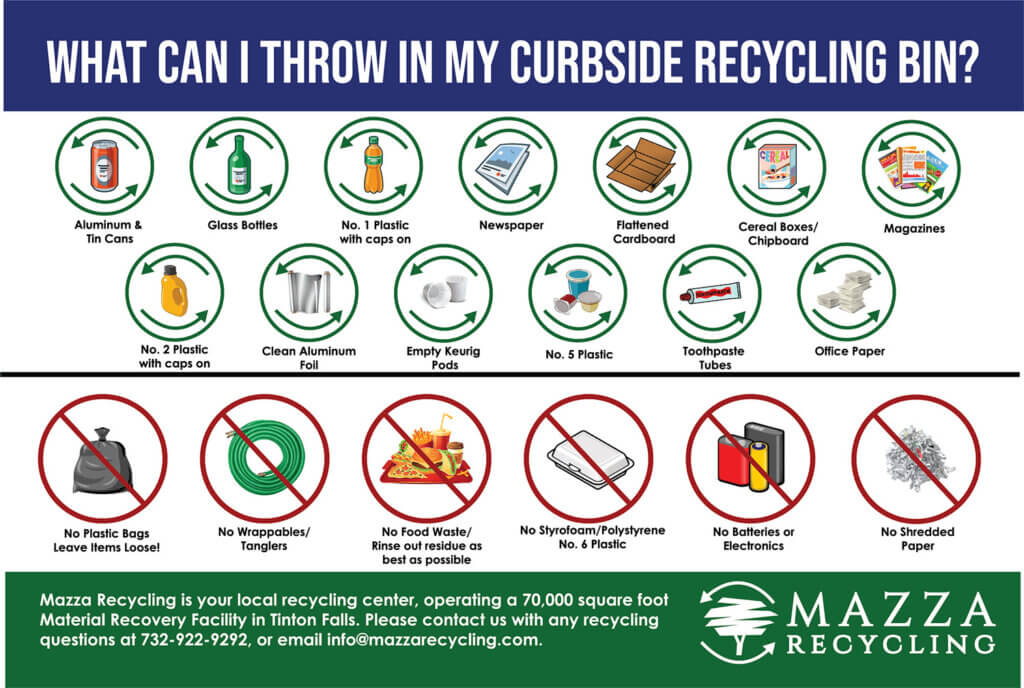 Please click or tap image for detailed view and file download.
Recyclable List 2022