Day 5


Authors Panel Discussion: Promoting Sustainability through Literature

Friday, March 25, 2022
7:00 – 8:30 p.m. EST
Session Description
In this session, we will explore ways in which literature can be used to promote environmental sustainability and activism. Authors will share some of their works around environmental themes, elaborate on panel discussion questions, and respond to questions from the audience.
Itinerary for Friday
| | |
| --- | --- |
| 7:00 – 7:05 p.m. | Welcome |
| 7:05 -7:25 p.m. | Introduction of the panelists / Presentation of environmentally-themed works |
| 7:25 – 8:10 p.m. | Panel discussion |
| 8:10 – 8:25 p.m. | Question and answer period with audience |
| 8:25 – 8:30 p.m. | Closing remarks |
Panelists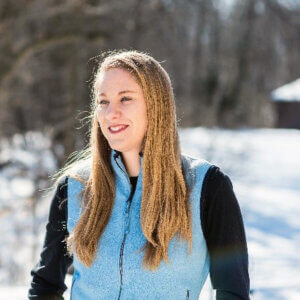 Miranda Paul is an award-winning children's author of several science and nature-themed books including Water is Water, One Plastic Bag, I Am Farmer, and Beyond: Discoveries from the Outer Reaches of Space. Some of her titles have received recognition from the National Science Teachers Association, the Nature Generation's Green Earth Book Awards, the American Library Association, and the Council of Botanical and Horticultural Libraries. Her newest title is 101 Ways to Help the Earth with Dr. Seuss's Lorax. When she's not writing books or reading poetry to crocodiles, you can find her rescuing animals, tagging butterflies, and upcycling trash into treasure. She lives in Wisconsin. Learn more about her current and forthcoming titles at www.mirandapaul.com and follow her on Instagram at @mirandapaulbooks.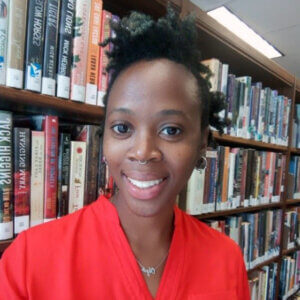 Nekesha Marshall has worked at the Long Branch Free Public library for the past 15+ years. In her current role as the Family Services Manager which includes managing both the Children's and Teen departments, she develops and implements creative and innovative programming, and provides community and local school outreach. Nekesha also is head of several special library committees including the annual The MLK Day of Service Project and The Juneteenth Committee.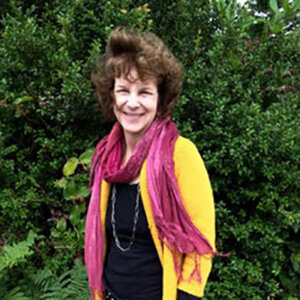 Deborah Hopkinson is the author of more than 50 books for young readers including picture books, middle grade fiction, and nonfiction. At schools and conferences she helps bring history and research alive. Her work is well-suited for STEM connections. Some of her titles include Follow the Moon Home, Only One, and Butterflies Belong Here. Follow the Moon Home won the Green Earth Book Award. Deborah received a B.A. in English from the University of Massachusetts and an M.A. in Asian Studies from the University of Hawai'i at Manoa. She lives near Portland, OR with her family and a menagerie of pets.
John Morano is a journalism professor who has worked at Monmouth University for over 25 years. He is the author of the Eco-Adventure Series. Within the novels, the main characters are endangered species and the settings are imperiled environments. He is currently serving as the Head Writer for Forrest Galante of Discovery/Animal Planet television networks. He also wrote a textbook called Don't Tell me the Ending! and is currently writing a fifth novel on endangered wolves. His books have been endorsed by The Nature Conservancy, World Wildlife Fund, Oceana, the Ocean Conservancy, the Rachel Carson Center, and other world-class environmental groups. Morano worked on ROCKbeat Magazine, Modern Screen Magazine, and Inside Books Magazine. He has won many awards including the Distinguished Faculty Award, the Celebration of Teaching Award, and five consecutive Student Choice Awards. Finally, he advises Monmouth University's student newspaper, The Outlook, which has won the national University Newspaper of the Year award five times from the American Scholastic Press Association. Morano is passionate and concerned with endangered species and habitat depletion.