Day 2 – Student Summit
Tuesday, February 16, 2021, 7-8:30 p.m.
Once you register for the conference, you will receive an e-mail with the information to join through Zoom. You need to register for the day(s) you want to attend to get the specific Zoom link.
In this session, students in grades K-12 will share their views and suggestions about pressing environmental issues such as clean water and sanitation, affordable and clean energy, sustainable cities and communities, responsible consumption and production, climate action, life below water and on land. The top finalists will share their entry by answering the question: What can we, as a student, school, community, or global citizen of world, do to protect our planet and nature at risk? At the end of the evening, the winner of each age group will be announced.
Itinerary for Tuesday
| | |
| --- | --- |
| 7 – 7:05 p.m. | Welcome |
| 7:05 – 7:35 p.m. | Keynote Speaker: Kelly Hanna |
| 7:35 – 8:15 p.m. | Finalists Present |
| 8:15 – 8:30 p.m. | Award Winners Announced & Closing Comments |
Keynote Speaker: Kelly Hanna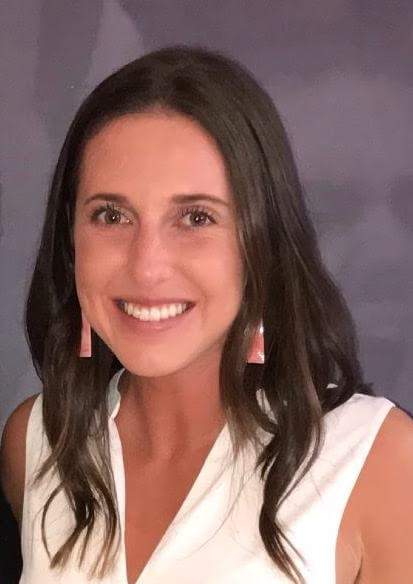 Kelly Hanna is a first-year law student at the Kline School of Law at Drexel University. She graduated cum laude from Monmouth University in 2019 where she earned her B.S. in Marine and Environmental Biology and Policy. During her time at Monmouth, she participated in a variety of research projects regarding conservation, sustainability, and environmental policy. She traveled to Eleuthera, the Bahamas, to assess the impacts of human development on migratory fish species, mangrove dispersal, and reef health. Hanna has researched the impacts of invasive plant species in coastal New Jersey and the effects they have on terrapin nesting choices. She presented research regarding the environmental impacts of Concentrated Animal Feeding Operations coupled with the threats imposed by climate change at the Climate Change, Coasts, & Communities Symposium. She has also conducted research in the Phytoplankton and Harmful Algal Bloom Lab to examine the decline of water quality at popular beaches in Monmouth County after storm events. She contributed research towards Professor Randall S. Abate's book, Climate Change and the Voiceless: Protecting Future Generations, Wildlife, and Natural Resources regarding the exportability of progressive animal and natural resource litigation in India to the U.S. courts. Hanna also interned with Richman Law Group, a firm that combats greenwashing and humane washing in order to promote sustainability in marketing. Last summer, she interned with the Earth Law Center and performed outreach with African organizations to help advance the Rights of Nature campaign in African countries with the hope of promoting sustainability in policy and litigation. Kelly also captained the Division I field hockey team at Monmouth and won two conference championships in her tenure. She hopes to pursue a career in environmental law, promoting sustainability in order to protect the planet for future generations.
K-12 Student Essay/Video Competition, "What Can We Do for Environmental Sustainability?"
Call for Entries (Deadline extended to: January 15th, 2021 at 11:59 p.m. EST)
More Information on How to Apply
Required Documents for Applying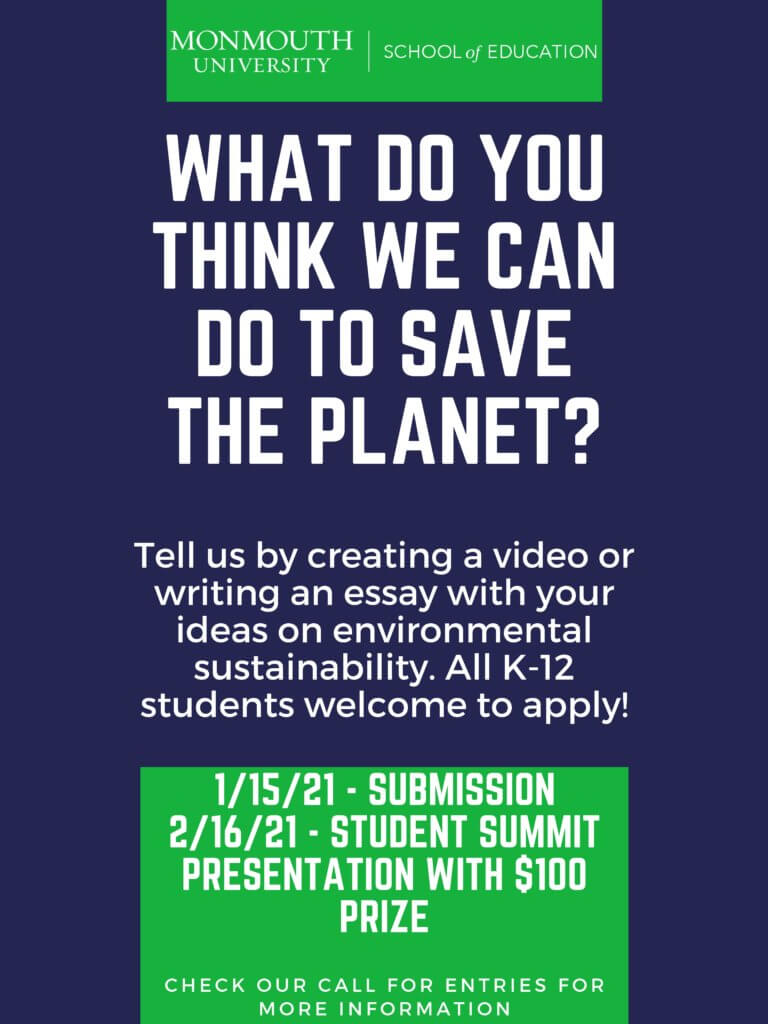 What do you think we can do to save the planet?
Tell us by creating a video or writing an essay with your ideas on environmental sustainability. All K-12 students welcome to apply.
1/15/21 – Submission
2/16/21 – Student Summit Presentation with $100 prize
Check our call for entries for more information