Monmouth's Doctor of Occupational Therapy (OTD) program is designed to give you the advanced clinical and leadership skills you will need to excel in this growing and versatile field. Our experiential learning-based curriculum prepares you for eBntry-level practice in a variety of roles and settings, with course work focusing on rehabilitation, health promotion and wellness, business and financial models in health care, education, global interprofessional collaboration, and leadership.
The OTD is a three-year, full-time program requiring 105 credits over nine semesters, including summers. The curriculum consists of traditional and hybrid course offerings in a cohort model with a heavy emphasis on experiential learning and hands-on training, including two, 12-week internships. The program culminates in a doctoral capstone, which includes a 14-week student-designed experiential component to enhance professional skills that will be defended by the student. In addition, fieldwork experiences are embedded within each semester starting in the Fall of the first year. These experiences correlate with course/lab work that is done during the semester.
As a graduate of this program, you will not only advance your knowledge and skills, but also contribute to the growth and advancement of the profession by enhancing the quality of care provided to the increasing number of consumers who will need occupational therapy services.
Upon successful completion of the OTD, you will be eligible to sit for the National Board for Certification in Occupational Therapy (NBCOT) exam. After successful board certification, you will then be eligible to apply for licensure in the state(s) in which you seek to practice.
The application deadline for the OTD program is April 15 for Summer-start only. Please review the admission requirements for more information about the application process.
Mission
The Occupational Therapy Program seeks to develop occupational therapists as transformational leaders, scholars, and advocates, through innovative teaching, immersive experiential learning and dynamic interprofessional community partnerships prepared to meet the needs of diverse people, populations, and communities.
Accreditation Status
The entry-level occupational therapy doctoral degree program has applied for accreditation and has been granted Preaccreditation Status by the Accreditation Council for Occupational Therapy Education (ACOTE) of the American Occupational Therapy Association (AOTA), located at 6116 Executive Boulevard, Suite 200, North Bethesda, MD 20852-4929. ACOTE's telephone number c/o AOTA is (301) 652-AOTA and its web address is www.acoteonline.org.The program must complete an on-site evaluation and be granted Accreditation Status before its graduates will be eligible to sit for the national certification examination for the occupational therapist administered by the National Board for Certification in Occupational Therapy (NBCOT). After successful completion of this exam, the individual will be an Occupational Therapist, Registered (OTR). In addition, all states require licensure in order to practice; however, state licenses are usually based on the results of the NBCOT Certification Examination. Note that a felony conviction may affect a graduate's ability to sit for the NBCOT certification examination or attain state licensure.
Cost of Attendance
Chair/Associate Professor
John R. Patro Jr.
Email:
jpatro@monmouth.edu
Phone:
732-923-4557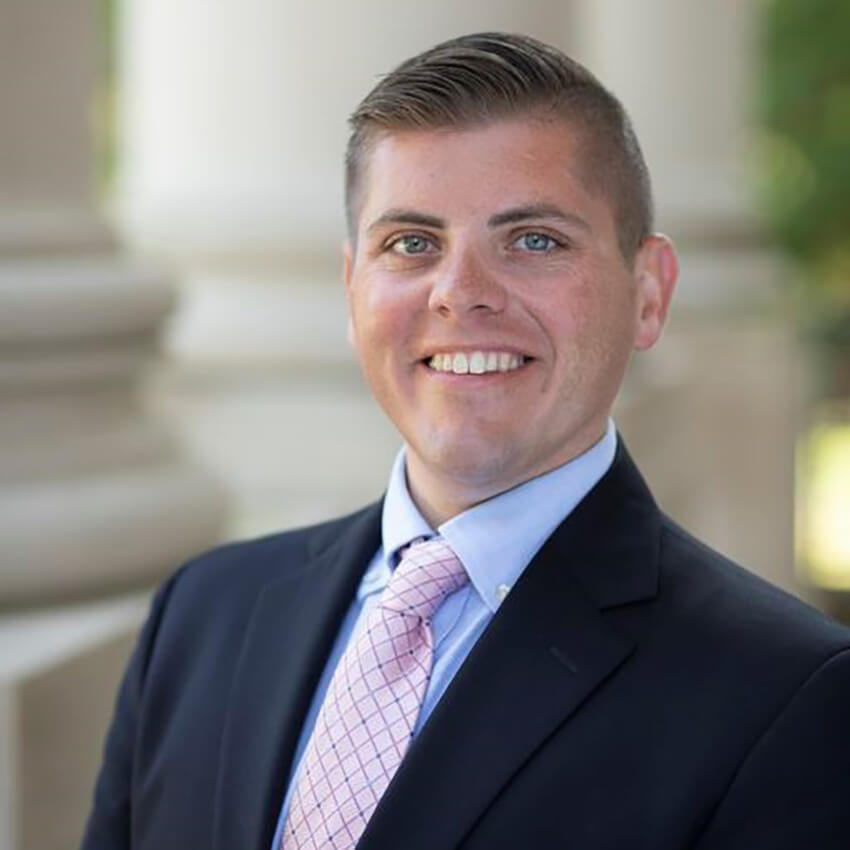 Timeline for Anticipated Accreditation
ACOTE Candidacy Decision – December 2020
First Class Starts – May 2021
Initial Report of Self-Study Due – November 2022
ACOTE Preaccreditation Decision – April 2023
First class begins Level II Fieldwork – January 2023
Initial on-site evaluation – August – November 2023
ACOTE Accreditation Decision – December 2023
First class graduates – April 2024