Graduate Cost and Financial Aid
Affordability of a graduate education is a concern for many students. At Monmouth, our financial aid packages are tailored to meet individual student needs.
Through a combination of resources (e.g., scholarships, loans, and student employment), we will put together a package that is the best solution for you to manage the cost of your education.
Support is Here
Whether you are navigating the process for the first time or you have had financial aid before, Monmouth's financial aid counselors are available to assist you and ensure that everything goes smoothly.
Students are encouraged to call 732-571-3463, send an e-mail to finaid@monmouth.edu, drop in to our virtual office hours through Zoom, or visit the Financial Aid Office in the Great Hall (Room 108).
Scholarships and Grants
Graduate students, just like undergraduates, may qualify for grants and scholarships. Most of these awards are based on outstanding achievement while completing their baccalaureate degree, while others are based on a particular academic major or career path.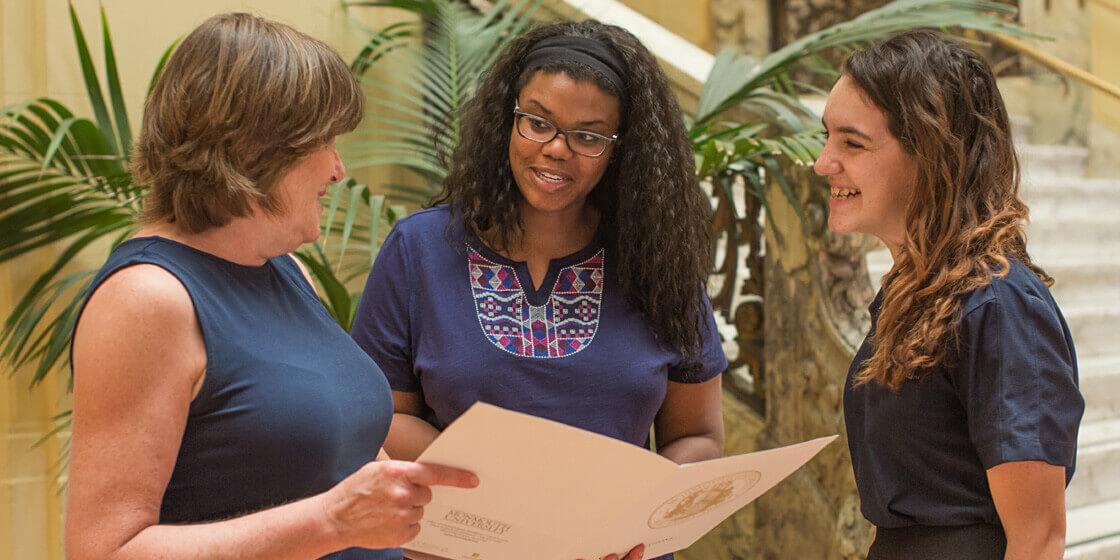 Tuition Fees
For 2022-23, graduate tuition is $1,348.00 per credit hour plus the comprehensive fee ($356 for 9 credits or more, and $178 for less than 9 credits).
Step by Step Process
We try to keep the financial aid process as simple and user-friendly as possible. Click here for a step-by-step guide through the process, application requirements and forms.
Learn how our financial aid programs are managed.