Meet the OTD Program Chair
What would you like students to know about Monmouth's OTD program?
The OTD program is designed to provide students with hands-on, immersive learning experiences from the very beginning of their study. It is very important to get students involved in clinical interactions early on in order to build their clinical skills and ensure their successful transition to that of entry-level practitioners.
What excites you most about this program?
I have experience in program development and have been an educator of occupational therapists and occupational therapy assistants for many years, so when I was approached by Monmouth to open its OTD program, I jumped at the opportunity. I was excited to create something new and innovative, and design a program that meets the needs of student learners. My background made me feel that I could contribute to something that would result in a valuable program and has given me insight into what works and doesn't – my net experience, if you will. Some of the things I will be incorporating into the program include scaffolding of the capstone experience and incorporating fieldwork from very early on, which I know that students are seeking.
What can students expect from this program?
All of our faculty are dedicated to having an open door policy, so students are free to meet with us as often as they need to. Our cohort sizes will be small, allowing us to give a personalized experience to students, which works to our advantage. As far as my interactions with students, unlike other degree programs, when you earn a doctoral or entry-level degree in a professional program, I view you as my future colleague. You are not just someone who graduates and goes on, you are someone that graduates and becomes a professional in my field. There's a certain level of respect that is given on a collegial level.
How will this program prepare students to be OTs of the future?
We're committing to training students in an environment that is consistent with what they will be seeing out in the field and are building a laboratory space that has been designed to educate OTs of the future. Even before the pandemic began, we began planning this project and recognized that telehealth is going to play a prominent role in the future of the profession, so we've build out a telehealth laboratory that utilizes technology that therapists are using in the field. In addition, we have committed space for building a multisensory environment that therapists are now using with older adults who have dementia, as well as children with autism spectrum disorders. We will also have a pediatric lab space, as well as a training space for what we call "activities of daily living," so it really mimics the real life situation that our students will be encountering when entering into the practice area. We also have a state-of-the-art simulation lab, which is shared with other interprofessional departments and will help us execute interprofessional experiences within our curriculum. All of these high-tech environments really set us apart from other institutions.
What are your goals for the program, and your students?
My goal is to create leaders and innovators in our field and to prepare our students to meet and exceed the demands that are going to be in front of as they enter into OT practice of the future. Our graduates will be innovators and entrepreneurs who will effect change to our profession.
Chair/Associate Professor
John R. Patro Jr.
Email:
jpatro@monmouth.edu
Phone:
732-923-4557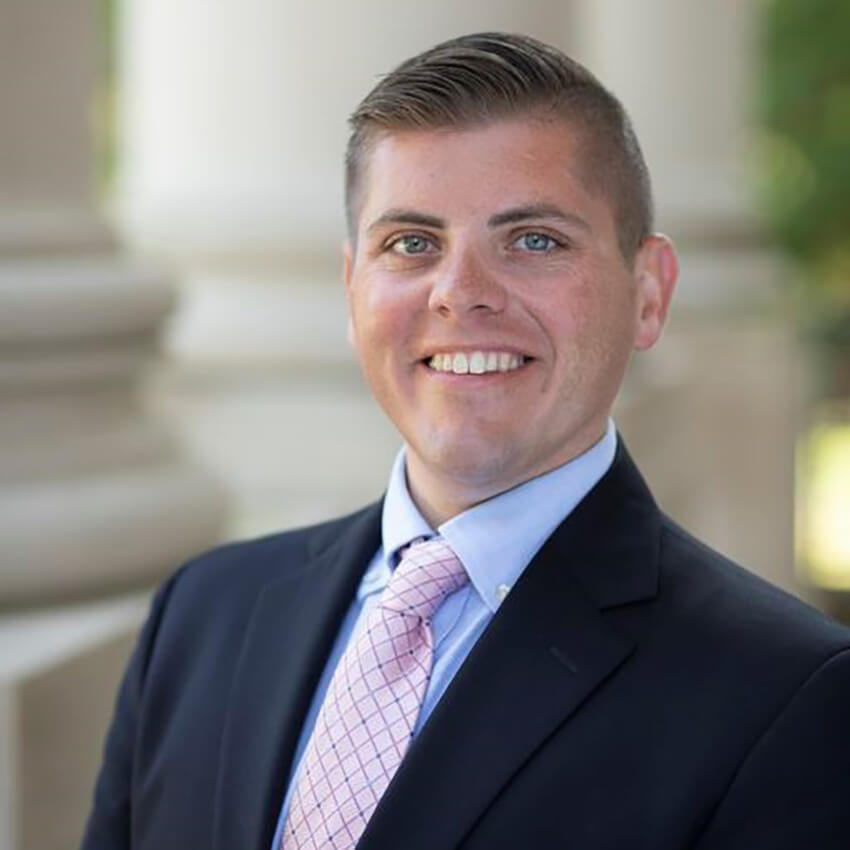 John Patro Jr., OTD, OTR/L,
, earned a Doctor of Occupational Therapy (OTD) from Chatham University and a Bachelor of Science and Master of Science in Occupational Therapy from The University of Scranton. He is currently pursuing his Doctor of Philosophy in Education from Lesley University, with a concentration in Adult Learning and Development.
Dr. Patro has extensive experience both as program director and teaching faculty of OT programs in New York and Philadelphia, in addition to clinical experience working in the rehab setting and rehab administration. Dr. Patro's work in occupational engagement and leadership in occupational therapy has been presented at numerus national and international conferences, including the American Occupational Therapy Association and World Federation of Occupational Therapists.
His recent professional accomplishments include being the recipient of a national award for interprofessional education for an outreach trip to Guatemala.