Occupational Therapy Laboratories
Our fully functional and state-of-the-art lab spaces provide Occupational Therapy (OT) students with hands-on, interactive training for the real world. These modern and realistic spaces replicate professional OT environments and accommodate one-on-one instruction within small lab groups.
Multi-Sensory Environment Laboratory
Sometimes called a snoezelen room, this lab space provides high-tech sensory stimulation with audio, visual, vestibular, and tactile components. In the field, occupational therapy practitioners use these types of environments to work with clients across the lifespan with sensory processing disorders. Some of these conditions look like children with autism, and older adults with dementia, for example. Outfitted with equipment such as light pads, sound buttons, and high-definition screens for visuals, this multi-sensory lab prepares students to use these methods of treatment in a professional setting.
Activities of Daily Living Lab
The Activities of Daily Living (ADL) Lab is designed to mimic clients' natural living environment. As an OT practitioner, you will help people improve their daily living skills in order to complete everyday tasks at their highest level of functioning. Our ADL lab provides an immersive apartment setting where students will practice working with clients on skills such as cooking, bathing, mobility, laundry, and more.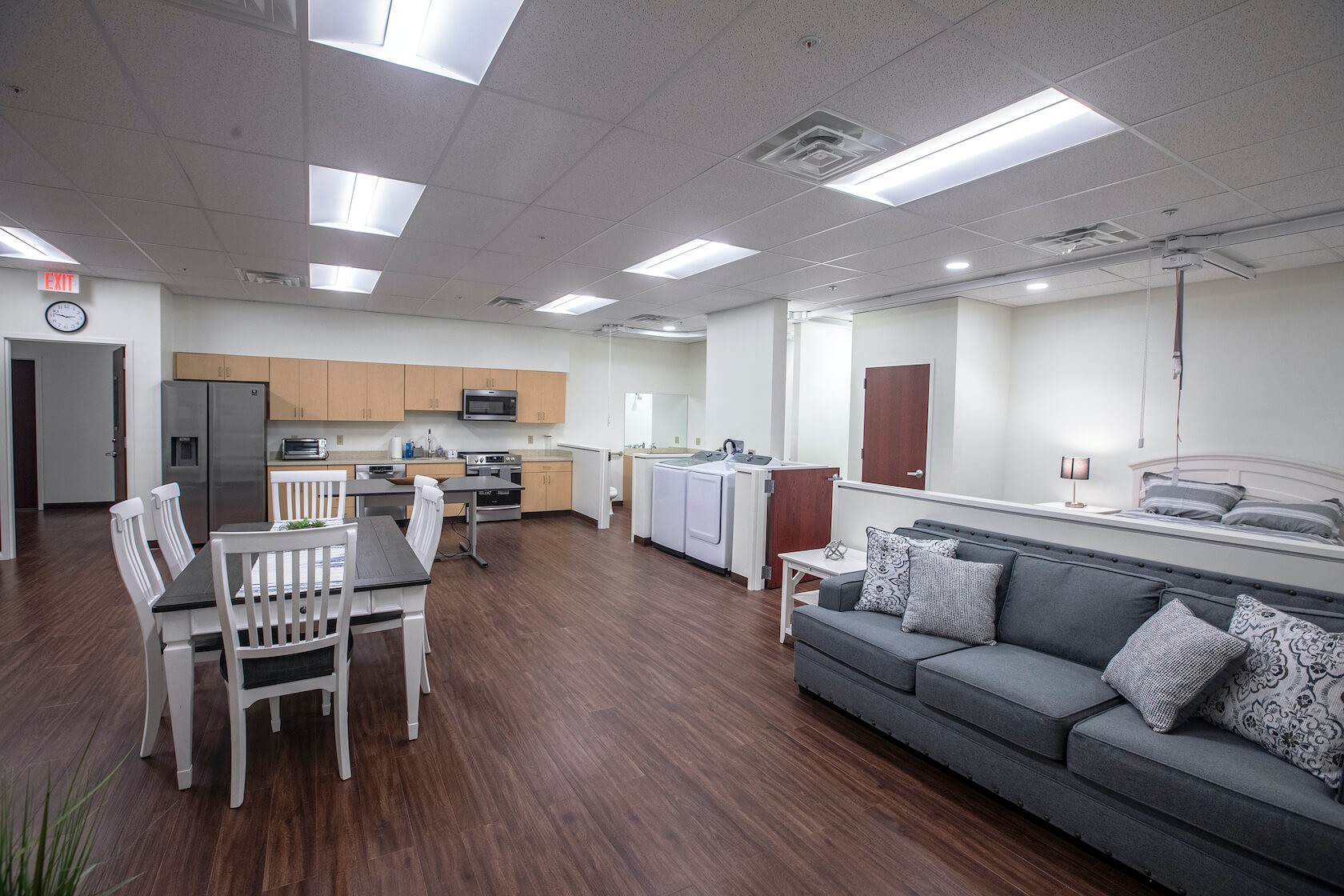 Telehealth Lab
As remote treatment sessions become more common, this lab provides the space for our students to be connected through technology and collaborate on work and problem-solving. This lab will assist students in building necessary skills to utilize technology in the current health care arena, with clients across the lifespan.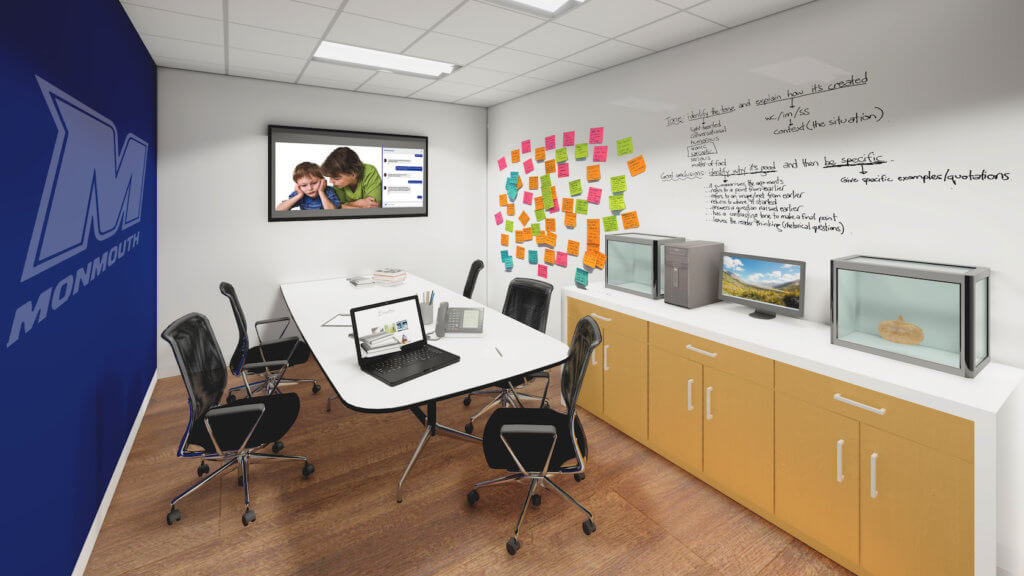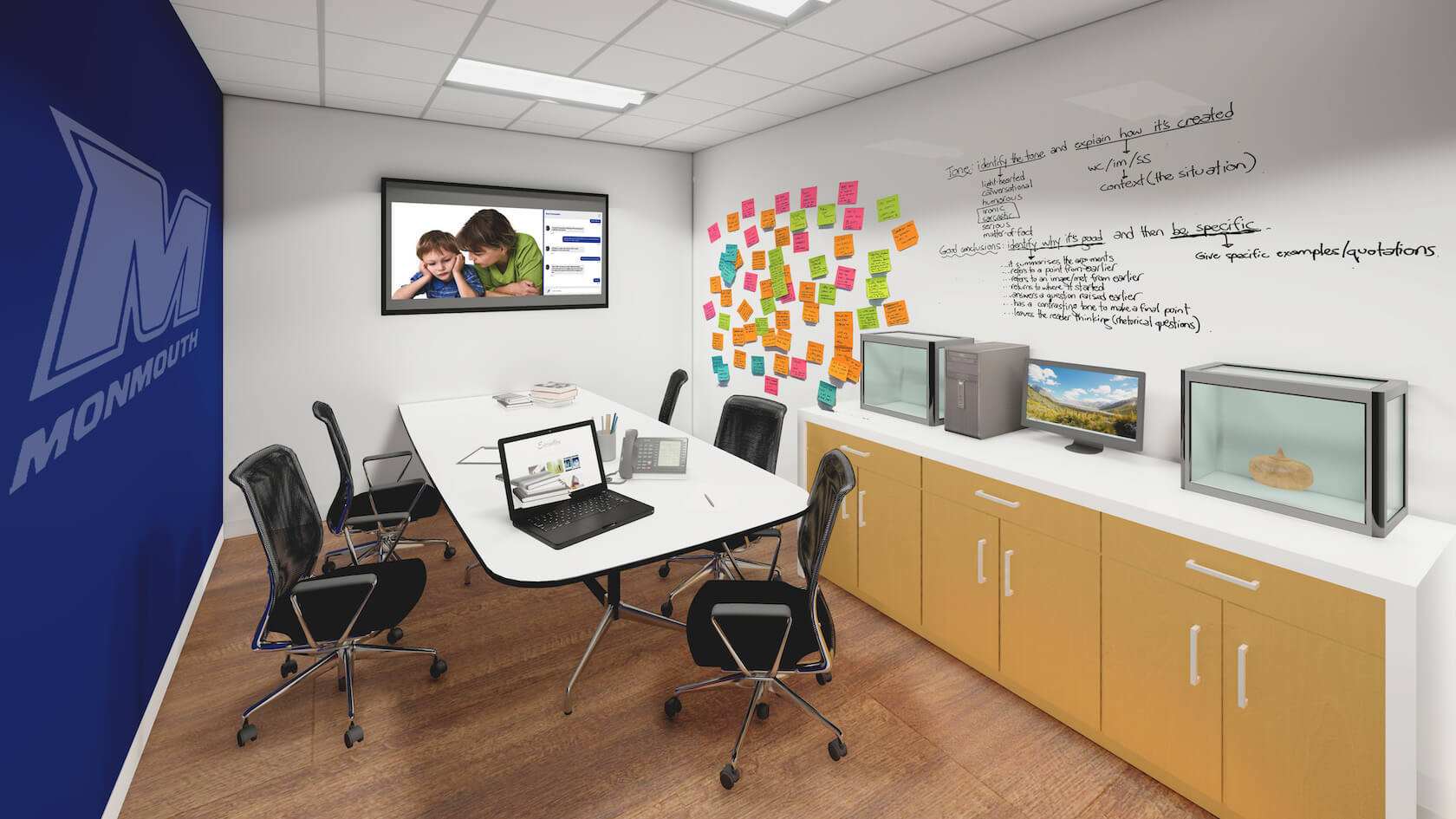 Pediatric Lab
With a rock-climbing wall, ball pit, slide, and other kid-friendly activities, our Pediatric Lab provides a safe, engaging, and fun space while our students learn skilled techniques to work with children on their primary occupation—play. In addition to being a colorful and interactive treatment space, this lab contains an observation room that our students will use to observe and learn about children's behaviors, actions, and movements, without intruding on the children's playtime.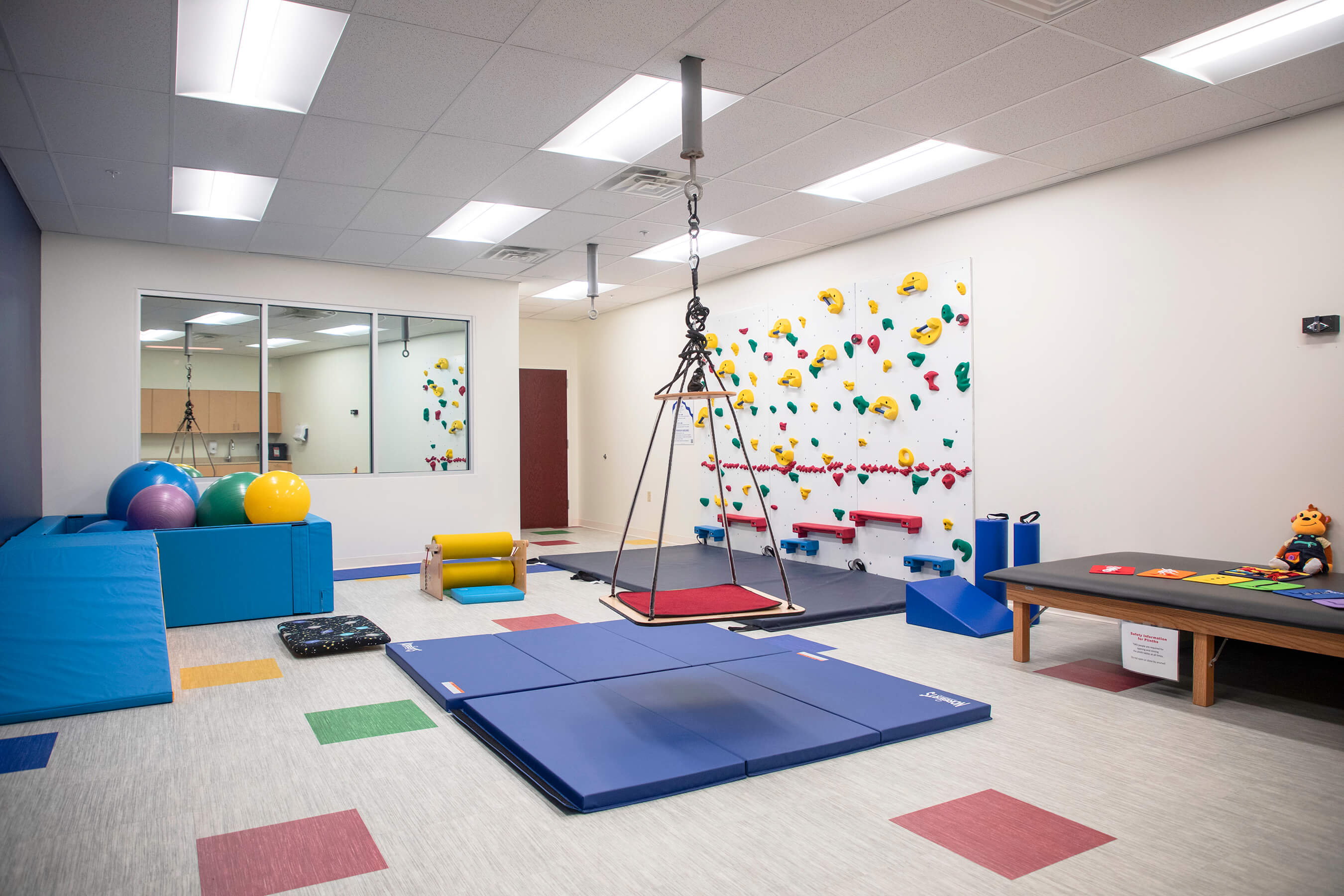 Media Lab
This multi-functional space enhances our students' learning by providing ample room and technology for training and studying. Here, students will learn and practice orthotic fabrication, study anatomical structures, engage in learning activities to understand the science of movement, and practice skilled OT assessments and evaluations.