OTD Fieldwork Experience
At Monmouth, fieldwork is threaded throughout the Occupational Therapy Doctorate (OTD) curriculum, allowing students to seamlessly transition to the role of practitioner through immersive, thoughtful exposure to different patient populations within a wide variety of clinical and nontraditional settings.
Level I Fieldwork
The Monmouth OTD program has adopted a nontraditional approach to Level I fieldwork that aligns with the 2018 Accreditation Council for Occupational Therapy Education (ACOTE®) standards. As such, Level 1 fieldwork is specifically designed to strengthen and reinforce classroom learning and is tied to each of the four 'Principles of Practice' courses. Students are introduced to the concepts of professional behaviors in their first semester, and have the opportunity to strengthen and refine the types of "soft" skills that are essential to professional success throughout their Level I fieldwork experiences, allowing them to focus on their clinical skill set when they reach Level II fieldwork.
Throughout Level I, students are exposed to a wide variety of experiential learning in nontraditional settings, which can include anything from nursing homes to daycare facilities. The interprofessional aspect of the program comes into sharp focus, as they begin to work with professionals from every segment of the health care profession – from nurses to physician assistants, and pharmacists to social workers.
All Level I experiences will be led by qualified supervisors, may occur on or off-campus, and will be based on the most up-to-date evidence-based practices for the profession. Examples include: small group experiences in a traditional setting; IPE experiences; small group experiences in community settings; simulated patient exercises; telehealth; and activities in areas considered emerging practice.
Level II Fieldwork
In semester five, students complete OTD 610 (Fieldwork Preparation Seminar). This seminar is designed to prepare students to enter into full-time fieldwork. The seminar will serve to enhance the Level II fieldwork experience. Level II fieldwork begins in semester six. Students will be required to participate in two, 12-week full-time Level II fieldworks and will be evaluated using the Fieldwork Performance Evaluation (FWPE).
The program has established relationships with a variety of sites, ensuring that all fieldwork experiences, both Level I and II, can occur across all practice areas and reflect the themes of the curriculum design.
Fieldwork Timeline by Semester
Semester 1:
Students are exposed to concepts of professional behaviors, Level I and Level II FW, and therapeutic relationships in OTD 503 Professional Seminar.
Semester 2:
Students participate in Level I FW experiences related to concepts of therapeutic use of self and groups in OTD 505 Principles of Practice I: Therapeutic Use of Self and Group Dynamics.
Semester 3:
Students participate in Level I FW experiences with a focus on psychosocial aspects in OTD 511 Principles of Practice II: Psychosocial Occupational Therapy.
Semesters 4:
Students participate in Level I FW experiences related to practice in the treatment of adults in OTD 601 Principles of Practice III: Adult Occupational Therapy.
Semester 5:

Students participate in Level I FW experiences related to practice in the treatment of pediatrics in OTD 605 Principles of Practice IV: Pediatric Occupational Therapy.

Students prepare for their Level II FW in OTD 610 Fieldwork Preparation Seminar.

Semester 6:
Students complete their Level II FW experiences in OTD 700A/B Level II A/B.
Meet Your Academic Fieldwork Coordinator
Gabrielle Hackenberg, OTD, MS, OTR/L
Email:
ghackenb@monmouth.edu
Phone:
732-923-4358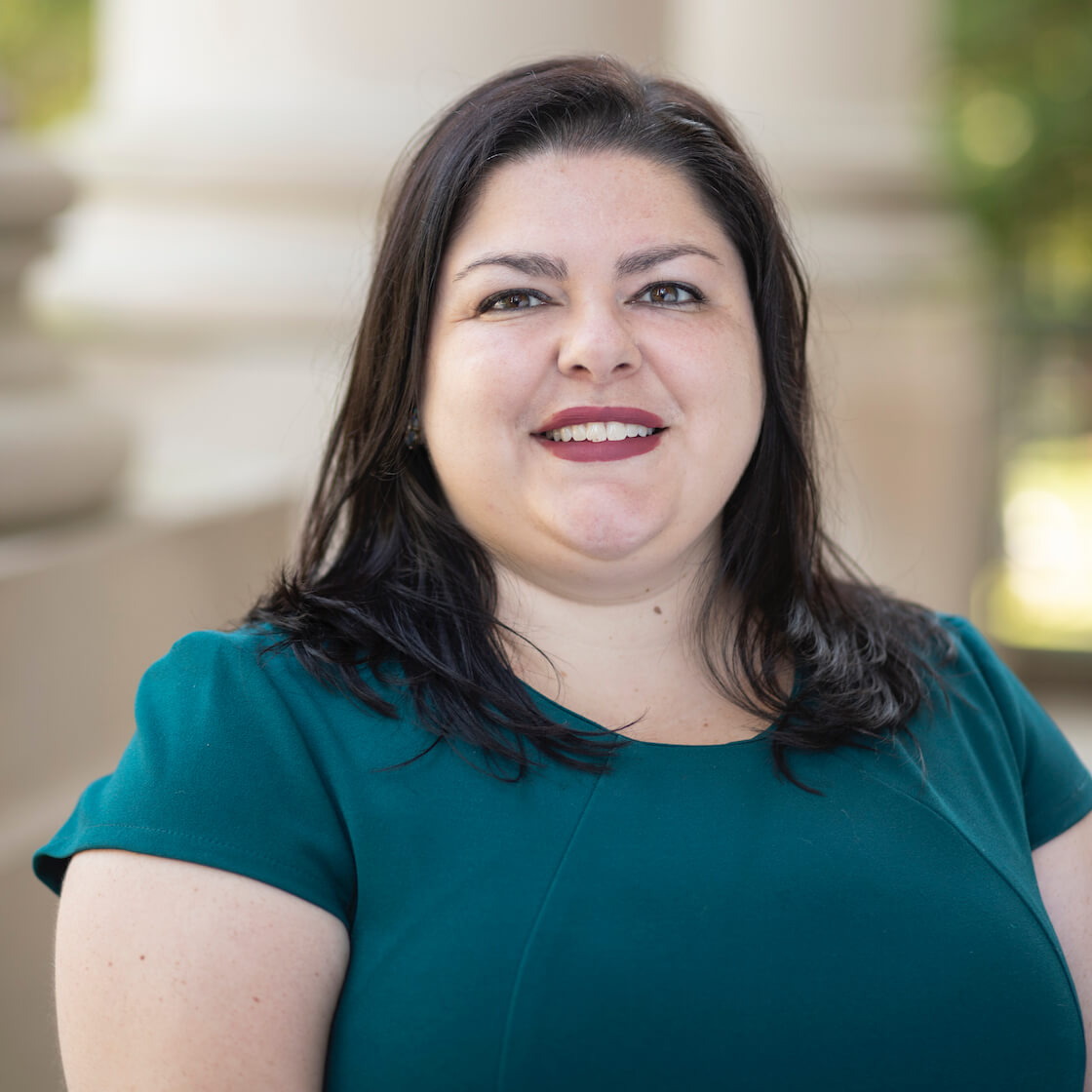 Gabrielle Hackenberg, OTD, MS, OTR/L
, received her bachelor and master of science in occupational therapy from Elizabethtown College, and her doctorate of occupational therapy from Thomas Jefferson University. With over five years of experience as an OTD fieldwork coordinator, she has coordinated student placements and educated students in all fieldwork rotations, taught fieldwork and non-fieldwork related coursework, and has assisted in developing/restructuring fieldwork programs. A published author and presenter, Dr. Hackenberg's work has been published in the Journal of Occupational Therapy Education, and has been presented at conferences including the Annual American Occupational Therapy Association and National Academies of Practice Annual Conference.
What is your role as OTD Fieldwork Coordinator?
My work with students occurs in two capacities: I am responsible for coordinating the clinical education portion of the OTD curriculum, and I also have faculty responsibilities that include teaching and advising.
Can you describe the fieldwork designation process?
My goal is to prepare our students to be able to meet the demands of the profession by exposing them to as much as possible in as many ways as possible. I want to know what each student's individual goals are, so I meet with them both in groups and individually so they know what to expect and I know where I should be focusing my efforts in terms of their placements. While I can't promise that they will always get the type of site or location they want every single time, I do make a concerted effort to honor their preferences and input.
What should students expect from their fieldwork experience at Monmouth?
We're a new program, so we have a lot more in terms of up and coming topics in our curriculum and have made a concerted effort to shift our focus and expand our horizons by going back to our roots, which involves mental health and community-based care. This is reflected in our fieldwork experiences, and allows students to have the advantage of having a wide variety of exposure. They should find the fieldwork experience to be challenging, exciting, and most of all, rewarding.