Career Opportunities
As an occupational therapist, you will create and guide opportunities to meet the physical, social, and mental needs of persons, groups, and populations across the lifespan to promote health, wellness, and the highest level of independence with their daily living activities.
As the U.S. population aged 65 years and over significantly increases—with New Jersey's anticipated growth being nearly 2.5 million by 2030, according to Nursing & Health Care Education—the demand for rehabilitation and disability services is rapidly rising. Nationwide, the employment of occupational therapists is projected to grow 18% through 2028; additionally, New Jersey has one of the highest concentrations of jobs and locations quotients in this occupation (Bureau of Labor Statistics, 2019). By earning your OTD at Monmouth, you are uniquely positioned for success in local and regional settings, as well as national and international environments.
Occupational therapists may work in:
Schools
Hospitals
Long-term care and assisted living facilities
Mental health facilities
Homes of clients
Academia, and more
Opportunities for Leadership
Occupational therapists with doctoral degrees are more likely to be hired or promoted to leadership positions and included in policy-making groups.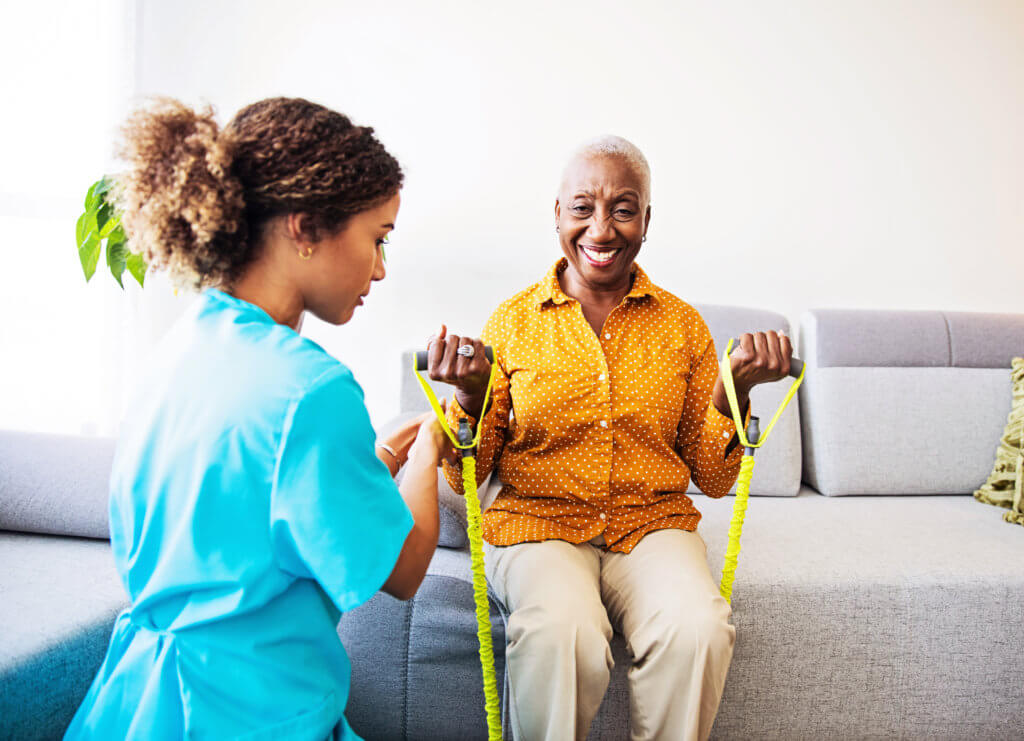 Career Growth
According to the
Bureau of Labor Statistics
, the
annual mean wage for occupational therapy in New Jersey is $96,600 (#2 in the country)
. Occupational Therapy is a "Top 10" growing occupation in NJ, and the wider NY-NJ-PA metropolitan area has the highest employment rate in the country.