Doctor of Education (Ed.D.) in Educational Leadership
Become a leader who is capable of designing and implementing transformational education change with Monmouth University's Doctor of Education (Ed.D.) in Educational Leadership. This two-year, 54-credit, cohort based program is intended to provide doctoral candidates with new ways of thinking and reflecting about school change so you can become leaders in educational innovation.
Graduates of our program will be prepared to:
create processes that foster continuous human learning and development.
use transformational leadership to promote progressive change.
implement and institutionalize transformational change.
use design-based research to reshape educational practice and theory.
develop the analytical thinking skills necessary to review and improve change processes.
Courses will be offered in a hybrid format, offering the advantages of face-to-face instruction with the convenience of online access. At the heart of the program is a transformative leadership project designed and implemented by you, the doctoral candidate, under the guidance of experienced school leaders. The purpose of this project is to enable you to create significant positive change in your school while completing coursework under the guidance of top minds in educational leadership.
"I am tremendously excited by the addition of this program to the School of Education. The development of the Ed.D. program in Educational Leadership is a reflection of Monmouth University's deep commitment to the schools and school leadership in our community. The program has been designed to serve the community by facilitating the professional development of transformational leaders while simultaneously fostering transformative school change." – Dr. John Henning, Dean of the School of Education
Upcoming Graduate Studies Information Sessions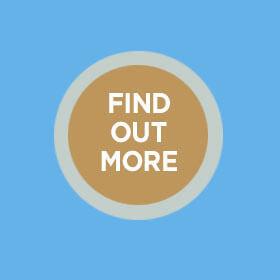 Monmouth University is accredited under the National Council for Accreditation of Teacher Education (NCATE) Standards through the CAEP Accreditation System.
Faculty
Our esteemed faculty and teaching fellows are a veritable who's who of some of New Jersey's finest school systems. Teaching Fellows are carefully considered and selected local educational leaders who possess extensive experience in leading educational initiatives.
Program Application Requirements
To be considered for Fall or Spring admission, students must submit an application to Monmouth University along with a $50 application fee, and provide the following:
Master's degree: All applicants must have an earned master's degree in education, business, or related field. Official transcripts are required from each institution in which bachelor's and master's level credits were earned.
Grade Point Average: Applicants must have a minimum grade point average of 3.25 out of 4, in a nationally accredited Master's Program.
Standardized Test Scores or Scores: Applicants must provide evidence of having taken the Verbal, Quantitative, and Analytical writing tests of the Graduate Record Examination (GRE) or the Graduate Management Admissions Test (GMAT) within the last five years. Other exams may be considered.
Resume/Curriculum Vitae: A current resume/curriculum vitae should outline the applicant's educational background, employment history, professional activities, and other activities that provide support for admission.
Two letters of recommendation: These letters should address the applicant's readiness for doctoral study.
Personal statement: This two-page essay should describe the applicant's preparation for study in the program and personal objectives for graduate study.
Interview: Candidates may be selected for an interview by one or more members of the advisory board to determine the candidate's level of interest, aptitude, and career goals.
Writing sample: At or near the time of their interview, candidates may be asked to provide an onsite writing sample to be evaluated by the admission committee.