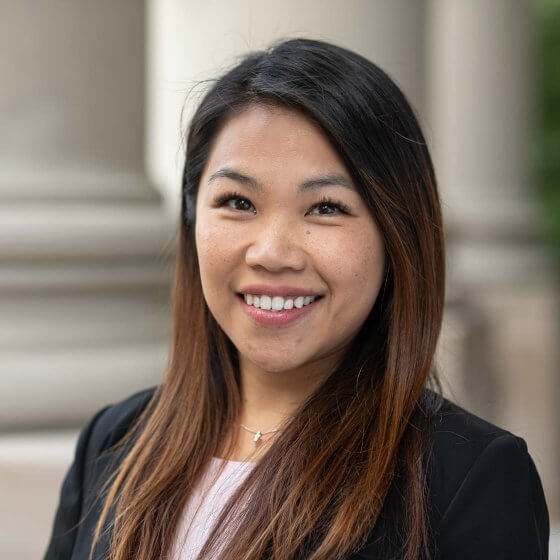 Chiu-Yin (Cathy) Wong, Ph.D.
Associate Professor
English as a Second Language (ESL)
ESL MEd Program Director
---
Department

Office

McAllan Hall 218

Phone

Email
Chiu-Yin (Cathy) Wong, Ph.D.
Dr. Cathy Wong has many years of experience teaching English as a Second Language (ESL) both overseas and in the United States. Her enthusiasm and passion in teaching make her courses enjoyable to students. She also advocates for having fun while learning. Courses she has taught include: ESL and World Language Teaching methods, Applied Linguistics, Teaching Students with Diverse Needs, Diversity in Education, and Bilingual Education. Her research interests include Communicative Language Teaching, ESL Teachers' Perceptions, and Integration of Content and Language. She recently published several articles on developing academic literacy for English Language Learners through effective instruction in academic journals.
Education
Doctor of Philosophy degree in Curriculum and Instruction, Texas Tech University
Masters degree in Applied Linguistics, Texas Tech University
Bachelor's degree in TESOL, Brigham Young University-Hawaii
Publications
Scholarly Articles
Wong, C. & Harriott, W. (2019). Jen's story: How being gifted and talented affects a teacher. In Judith A. Bazler, Meta L. Van Sickle, Julie Swanson, & Kathryn Lubniewski (Eds.).Identifying, Describing, and Developing Teachers Who Are Gifted and Talented (pp. 123-133). Hershey, PA: IGI Global.
Kim, J., Wong, C.Y., Lee, Y. (2018). Transformative Learning Through an Online Global Class Project in Teacher Education. The Teacher Educator 53(2), 90-207.
Lee, Y., Kim, J., & Wong, C.Y. (2017). Developing Pre-service Teachers' Understanding of "Good Teaching": A Global Collaborative Project Using Online Discussion. International Journal for Educational Media and Technology 11(1), 68-75.
Servilio, K., & Wong, C.Y. (2017). A Case Study of a Teacher from Hong Kong: What does an International Teacher Really Think about U.S. Education? Proceedings of the 2017 International Conference on Education, New York, New York. July 30-August 3rd 2017.
Wong, C. & Moran, C. (2016). The Effect of task-based instruction on the acquisition of content and academic language. TESL Reporter, 49 (2), 1-17.
Wong, C., Indiatsi, J., Wong, G. K. W. (2016). ESL teacher candidates' perceptions of strengths and inadequacies of instructing culturally and linguistically diverse students: Post clinical experience. Journal of Cultural Diversity, 23 , 57-64.
Courses