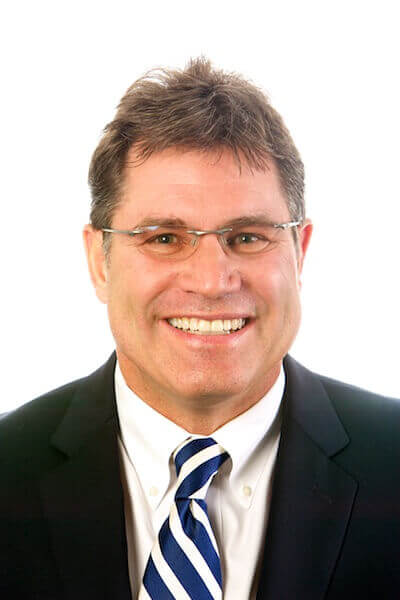 William O. George III, Ed.D.
Assistant Professor and Program Director of Educational Leadership and Ed.D. Program
---
Department

Office

McAllan Hall 104

Phone

Email
William O. George III, Ed.D.
Dr. William George III has served since 2011 as the superintendent of schools for the Middletown Township Public School District, which comprises 12 elementary schools, 3 middle schools and 2 high schools with an enrollment of nearly 10,000 students. He earned a doctorate degree in educational leadership from Seton Hall University, a master of science degree in educational leadership and administration from Monmouth University, a master of arts degree in physical education from Ohio State University and a bachelor of science degree in health and physical education from Michigan State University. Dr. George was selected as the 2014-2015 Monmouth County Superintendent of the Year in recognition of the accomplishments and initiatives of the Middletown Township Public School District and for his commitment to promote the success of all students and the effective use of technology to maximize student learning and efficiently manage school operations. The State of New Jersey Senate and General Assembly recently honored him with the 2015 Governor's Educational Services Professionals Award for service and leadership in education.
Publications
Scholarly Articles
Henning, J., George, W., Mulvaney, T., Bragen, B. (in press-2021). Teacher Candidate: Paid Professional in a School. In Polly, D., Burns, R., Garin,E. Badlall, B, (Eds.). Preparing Quality Teachers: Advances in Clinical Practice. Information Age Publishing
Courses
Frequently Taught Classes
Recently Taught Classes
2022 Summer B
2022 Spring
2021 Fall
2021 Summer E
2021 Summer B
2021 Spring
2020 Fall
2020 Spring
2019 Fall
2019 Summer B
2019 Spring