About the Program
History is the study of change over time. Historians seek to understand the complex forces that shaped both our own world and the worlds of those who walked this earth before us. Our curriculum is designed to give you a broad sampling of American, European, and Non-Western history, with the opportunity to dive especially deep in the histories of Africa, East Asia, the Middle East, Northwest Europe, and the United States. Our faculty study a variety of historical genres as well as settings: you can take courses examining history through such lenses as economics, race, sex and gender, politics, popular culture, and warfare. You will not only study history, you will practice it, trying your hand at public history and thesis research. 
Core Courses
We have designed the history curriculum to give you a broad pallet of historical insight as well as the opportunity to go deeply into areas that pique your curiosity.
As a history major, you take at least one introductory course to learn about the nature of historical inquiry.
To better know the context of your own historical situation, you take one course each in pre-modern, non-western, European, and United States history.
To learn how history interacts with public audiences (as well as to get you thinking about the spectrum of historical careers out there), you take a course in public history.
To understand how history complements other vectors of scholarly inquiry, you take one course each in the allied disciplines of cultural anthropology and geography
Beyond our requirements we give you a healthy number of electives for you to seek out the topics that most spark your imagination. 
Our internship and experiential programs include opportunities to work at museums, historical associations, and historical sites in New Jersey.
You cap it all off with a senior seminar, in which you and your peers become the historians, writing and presenting your senior theses at the department's annual undergraduate research conference.
Student Outcomes
Monmouth history majors have gone on to careers in law, journalism, public history, teaching, research, politics, and business. Some choose to pursue a higher history degree, in Monmouth's M.A. history program or elsewhere. What unites them is a thriving alumni network, the intellectual tools to weigh evidence and arguments, and the life-long pleasure of exploring our shared past.  
Undergraduate Research & Internships
History majors complete internships and field experiences with historical associations, museums, heritage and educational centers, and national parks.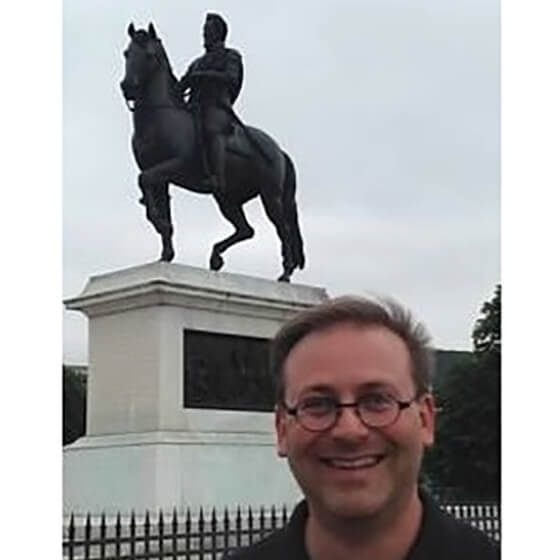 Associate Professor;
Department Chair
History and Anthropology
Howard Hall, 345