Master's in Speech-Language Pathology
Monmouth University's 60-credit Master of Science in Education (M.S.Ed.) program in Speech-Language Pathology (SLP) is both a NJ professional SLP licensure and NJ Department of Education Endorsement as Speech and Language Specialist (SLS)-qualifying program. The program's faculty and staff believe that every person deserves to be treated by competent, compassionate, and creative clinicians who embody a deep appreciation for communication. This motivation colors all parts of the educational experience. We offer students a comprehensive curriculum with specialized courses built on a strong foundation of evidence-based practice.
Our cohort model ensures small class sizes and Monmouth's Center for Speech and Language Disorders gives students critical hands-on experience diagnosing and managing communication disorders in children and adults over two semesters onsite, beginning early in the curriculum, and with direct, facilitative supervision. Students receive a high level of professional supervision during onsite training to ready them for placements with a faster pace of practice in field sites across a range of clinical settings in the community. Students participate in over four hundred hours of clinical practicum experience.
The program also includes research opportunities, allowing students to immerse themselves in an area of special interest. Working closely with faculty, clinical supervisors, professional speech-language pathologists, and allied health professionals, students emerge from our program with the multifaceted educational and experiential foundation needed for a career practiced with competence, compassion and clinical creativity.
This is a summer-start, 6-semester program with continuous enrollment over a two-year period. On-time completion requires Summer I, Fall I, Spring I, Summer II, Fall II, and Spring II. Courses are taught at the Monmouth University Graduate Center, located two miles from the main campus.
The admission deadline for the Summer cohort is February 1 each year.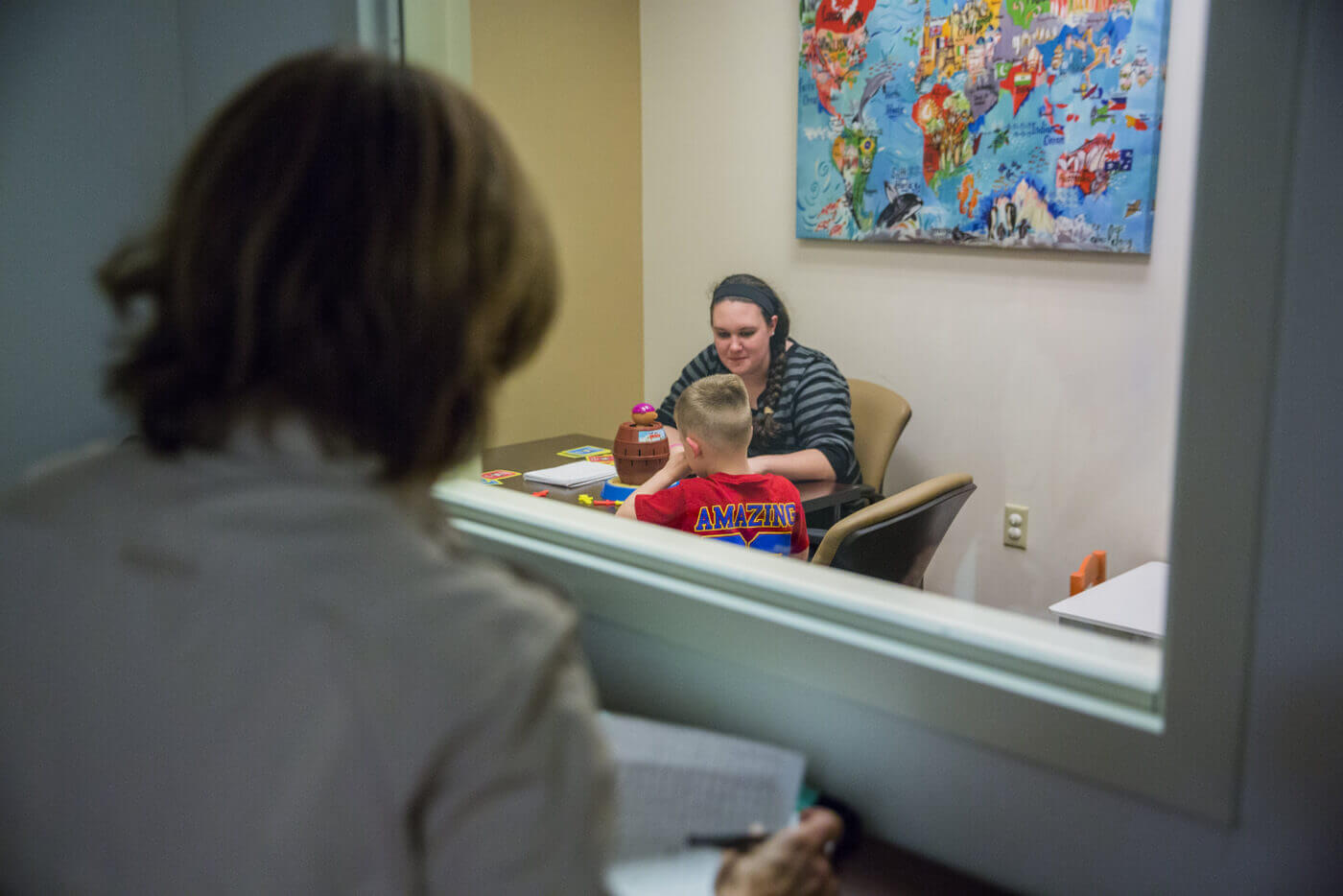 Extensive Clinical Experience
One of the most unique and valuable components of Monmouth's Speech-Language Pathology graduate program is the university's Center for Speech and Language Disorders, an on-campus community clinic where rehabilitation services are provided by our graduate students. Here, Katie Taylor, Class of 2017, is being supervised in the Center for Speech and Language Disorders during a child language session.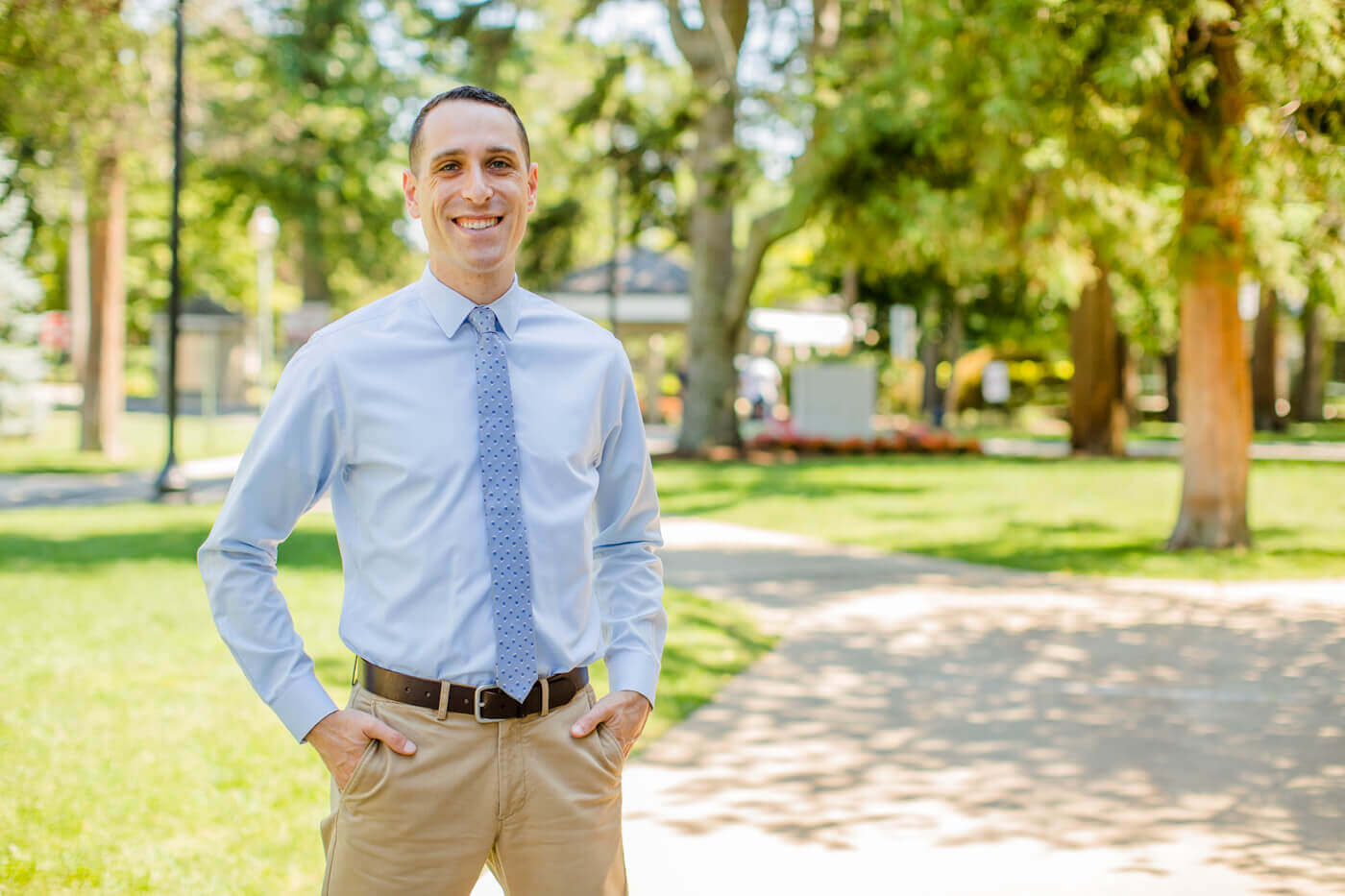 Focus on Technology to Advance SLP
Dr. Erik X. Raj regularly presents interactive workshops demonstrating how school-based speech-language pathologists can use technology to motivate and teach students on their caseload. In addition to developing numerous top-ranking educational iPad apps for children with communication difficulties, Dr. Raj has directed the instructional DVD component to the award-winning speech-language pathology book titled 'Your Voice is Your Business' by Plural Publishing.