Master's in Speech-Language Pathology
Monmouth University's 60-credit master's in Speech-Language Pathology (SLP) offers you a comprehensive curriculum with specific, specialized courses, and delivers a strong focus on evidence-based practice. Students participate in over four hundred hours of clinical practicum experience.
Our cohort model ensures small class sizes, and Monmouth's Center for Speech and Language Disorders gives you critical hands-on experience diagnosing and treating communication disorders in children and adults under close professional supervision.
The triad approach in our speech pathology graduate program also includes research opportunities, allowing you to immerse yourself in an area of study and make a true impact on the SLP field. Working closely with faculty, clinical supervisors, professional speech-language pathologists, and allied health professionals, you will emerge from this program with the multifaceted educational and experiential foundation you need for a fulfilling, in-demand career.
This is a summer-start program with continuous enrollment over a two-year period. Courses are taught at the Monmouth University Graduate Center, located two miles from the main campus.
Program Director & Faculty
Patricia Remshifski, Ph.D., CCC-SLP
Email:
premshif@monmouth.edu
Phone:
732-263-5763
Clinical Experience Opportunity
One of the core benefits of the program is that students participate in over 400 hours of clinical practicum experience at Monmouth University's Center for Speech and Language Disorders, an on-campus community clinic.
Comprehensive Learning Throughout Program
The ideal way to learn is coupling classroom instruction with real-world opportunities, practicing your profession as you learn. Monmouth's master's degree in SLP offers such opportunities through the Center for Speech and Language Disorders, a busy community clinic that provides a range of treatment and rehabilitation services to the community. You will work under the direct supervision of a NJ licensed speech-language pathologist who is certified by American Speech-Language-Hearing Association (ASHA).
Students also enjoy the advantage of Monmouth's numerous relationships with schools and hospitals, giving you access to experiential learning opportunities at a range of healthcare, hospital and outpatient organizations. Such relationships help with internship placement and provide important opportunities to put your classroom learning into practice under the supervision of a skilled and experienced practitioner.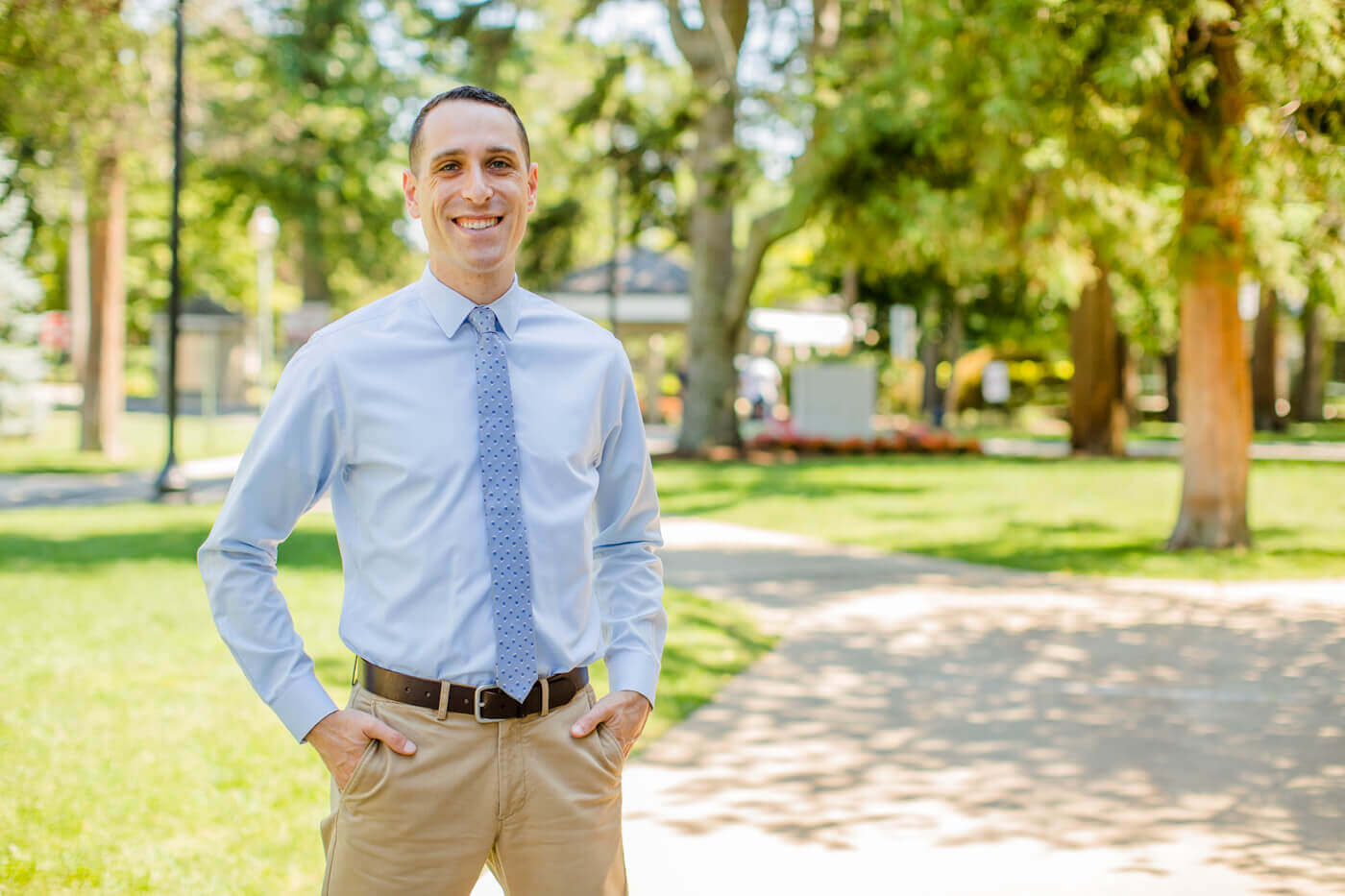 Focus on Technology to Advance SLP
Dr. Erik X. Raj regularly presents interactive workshops demonstrating how school-based speech-language pathologists can use technology to motivate and teach students on their caseload. In addition to developing numerous top-ranking educational iPad apps for children with communication difficulties, Dr. Raj has directed the instructional DVD component to the award-winning speech-language pathology book titled 'Your Voice is Your Business' by Plural Publishing.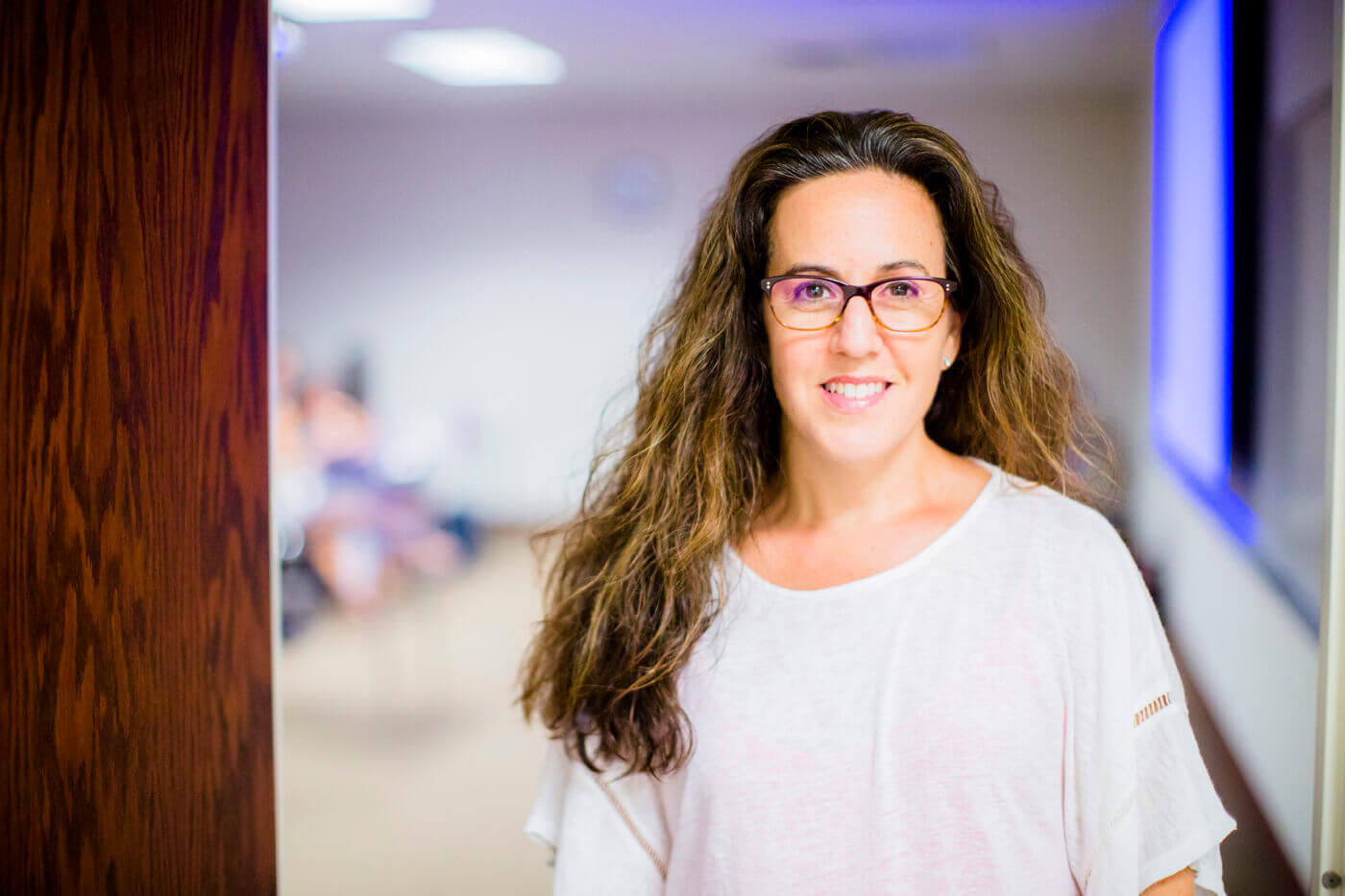 Collaborative Student / Faculty Interaction
Dr. Elisabeth Mlawski's research interests include effectiveness of treatment, language development across the lifespan, and language and literacy in school-age children. She and Alexis Cattano (Class of 2017) co-presented their paper "Examining Leader Behaviors of Kindergarten Students During Peer Learning" at the Oxford Research Symposium, held March 17th-19th 2016.
Program Application Instructions and Requirements
Submit applications for the Summer 2019 cohort online through the Communication Sciences and Disorders Centralized Application Service (CSDCAS) at portal.csdcas.org. When completing the application, select Monmouth University from the list of schools and your CSDCAS verified application will be sent to the Graduate Admissions Office.
If you need technical assistance with the application, CSDCAS Customer Service is available Monday through Friday from 9:00 a.m. to 5:00 p.m. EST by phone at (617) 612-2030 or contact csdcasinfo@csdcas.org.
Mail all official transcripts directly to CSDCAS:
CSDCAS Verification Department
P.O. Box 9113
Watertown, MA 02471
Admission is granted one time per year. Full-time students will be accepted for summer admission and will begin a strict sequence of study in the summer. The admission deadline for the Summer 2019 cohort is February 1. Applications must be verified by CSDCAS and received by Monmouth University by February 1; verification typically takes one month.
Students who have a bachelor's degree in Speech-Language Pathology/Communication Sciences and Disorders from an accredited institution may apply for admission. Students with a bachelor's degree in a discipline other than Speech-Language Pathology/Communication Sciences and Disorders may apply for admission after completing up to 18 credits of prerequisite course work. As is the case with most graduate programs in speech-language pathology, admission is highly competitive.
To be considered for admission, students must complete an application via CSDCAS and meet the following requirements:
A bachelor's degree from an accredited institution with a minimum overall 3.0 GPA in Speech-Language Pathology/Communication Sciences and Disorders, OR in any other discipline, plus the completion of up to 18 credits of prerequisite course work in Speech-Language Pathology.
The applicant must also demonstrate course content in the areas of statistics and biological, physical and social/behavioral sciences in order to meet Standard IV-A of the American Speech-Language-Hearing Association. It is required that students complete these courses prior to June 15 and their enrollment in the graduate program. The student must earn a "C" or better in this prerequisite coursework. For more
information about this coursework visit asha.org.
GRE scores taken within the past five years (students who hold a master's degree or higher from an accredited institution are not required to submit GRE scores).
An essay as required through CSDCAS.
Two letters of recommendation from those who know the student and can address the student's ability to complete graduate studies.
A completed Monmouth University SLP Communication Standards Form with $50 application fee to Monmouth University.
Resumes are recommended but not required.