Master of Science in Clinical Mental Health Counseling
If you're seeking licensure as a Licensed Professional Counselor (LPC) practicing in New Jersey, Monmouth's Master of Science in Clinical Mental Health Counseling will give you the theory-based knowledge and counseling skills you need to succeed in a wide range of mental health careers.
Our dynamic 60-credit curriculum was the first mental health counseling program in the state to be accredited by CACREP. You'll learn the foundations of counseling procedures, intervention skills, assessment methods and the quantitative abilities you need to read relevant research findings.
Satisfies academic requirements for students seeking licensure as Licensed Professional Counselors (LPC) in New Jersey
The department has close associations with more than 100 field sites that accept Monmouth students for field placement during the required practicum and internships
Students may participate in various hands-on and experiential activities in addition to practicum and internships
Scheduling is geared to working adults with all classes offered during the late afternoon or evening. All services are offered at the Monmouth University Graduate Center located two miles from the main campus.
Application deadlines for this program are May 1 for Summer, July 15 for Fall, and December 1 for Spring. View Program Application Requirements.
Program Director & Faculty
Joanne Jodry
Email:
jjodry@monmouth.edu
Phone:
(732) 263-5115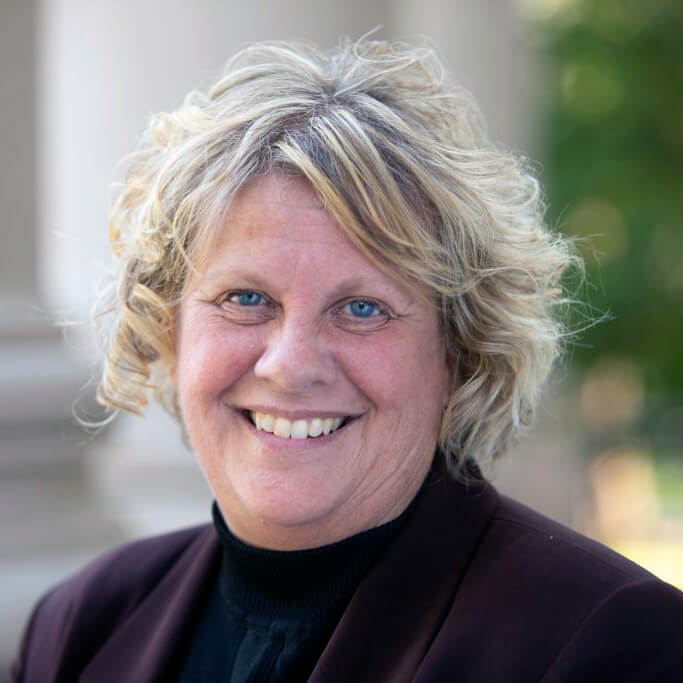 Monmouth students consistently test above the national mean, as well as the means for other CACREP schools.