Continuing Education & Professional Development
The Department of Professional Counseling offers continuing education and professional development opportunities for current students, alumni, and community professionals. Events are facilitated by the department, as well as by their active alumni organization Counseling Alumni Connection (CAC). This website contains information about upcoming offerings, ongoing initiatives, and credentialing.
If you would like to stay updated on professional development programming, please complete the short form located at the bottom right of this webpage.
Have a question? Contact Lisa Himelman, Director of Professional Development and Special Projects, at 732-923-4572 or lhimelma@monmouth.edu.
Upcoming Events
IMPORTANT ANNOUNCEMENT:
In response to the ongoing situation with COVID-19, all Professional Counseling events scheduled for the calendar year 2020 will be conducted fully online through a virtual platform. Please contact Lisa Himelman at lhimelma@monmouth.edu with any questions. Thank you for your understanding in this matter.
---
Powered by Microsoft Teams
Day 1, Pre-Conference Ethics Institute: Friday, October 16, 2020
Time: 9am – 3pm (1 hour lunch break)
Topic: Ethics, Law, & Social Justice: The Intersection of Behaviors and Beliefs presented by Perry C. Francis, EdD, NCC, ACS, LPC, Professor and Counseling Training Clinic Coordinator at Eastern Michigan University.
5 CE hours in ethics
CE hours certificate will be provided.
Earn all of your required ethics credits in one place prior to license renewal in November!
Day 2, Full-Day Conference: Saturday, October 17, 2020
Time: 8:30am – 4:30pm (1 hour lunch break)
Keynote Address: Cultural View of Disability: Communicating with People with Disabilities presented by Mona Robinson, PhD, Professor and Immediate Past Chair of the Department of Counseling and Higher Education at Ohio University. Workshops on timely counseling-related topics will follow the keynote.
6 CE hours
CE hours certificate will be provided.
Participants may register for one or both days of this event; to view the fee structure click here. Networking opportunities will be available through the virtual platform.
---
CAC Racial Justice Education Series
The CAC's Social Justice, Advocacy, and Community Service Program (SoJACS) hosts an ongoing Racial Justice Education Series which  provides a safe and inclusive space to foster learning, growth, and community through advancing the discourse on racial injustice. These events are free of charge and provide continuing education hours. To view upcoming opportunities please visit the SoJACS website.
Attendees should note that Professional Counseling virtual events are being recorded and may be published in various media, including print, audio, social media, and video formats without further notice. By participating in these virtual events, you consent to being filmed, taped, interviewed, photographed and recorded. You also agree that Monmouth University may use, reproduce, publish, edit, and broadcast any recordings as they deem fit to use them.
---
Credentialing Information
For NJ Licensed Counselors:
Monmouth University Department of Professional Counseling has been approved by NBCC as an Approved Continuing Education Provider, ACEP No. 4242. Programs that do not qualify for NBCC credit are clearly identified. Monmouth University Department of Professional Counseling is solely responsible for all aspects of the programs.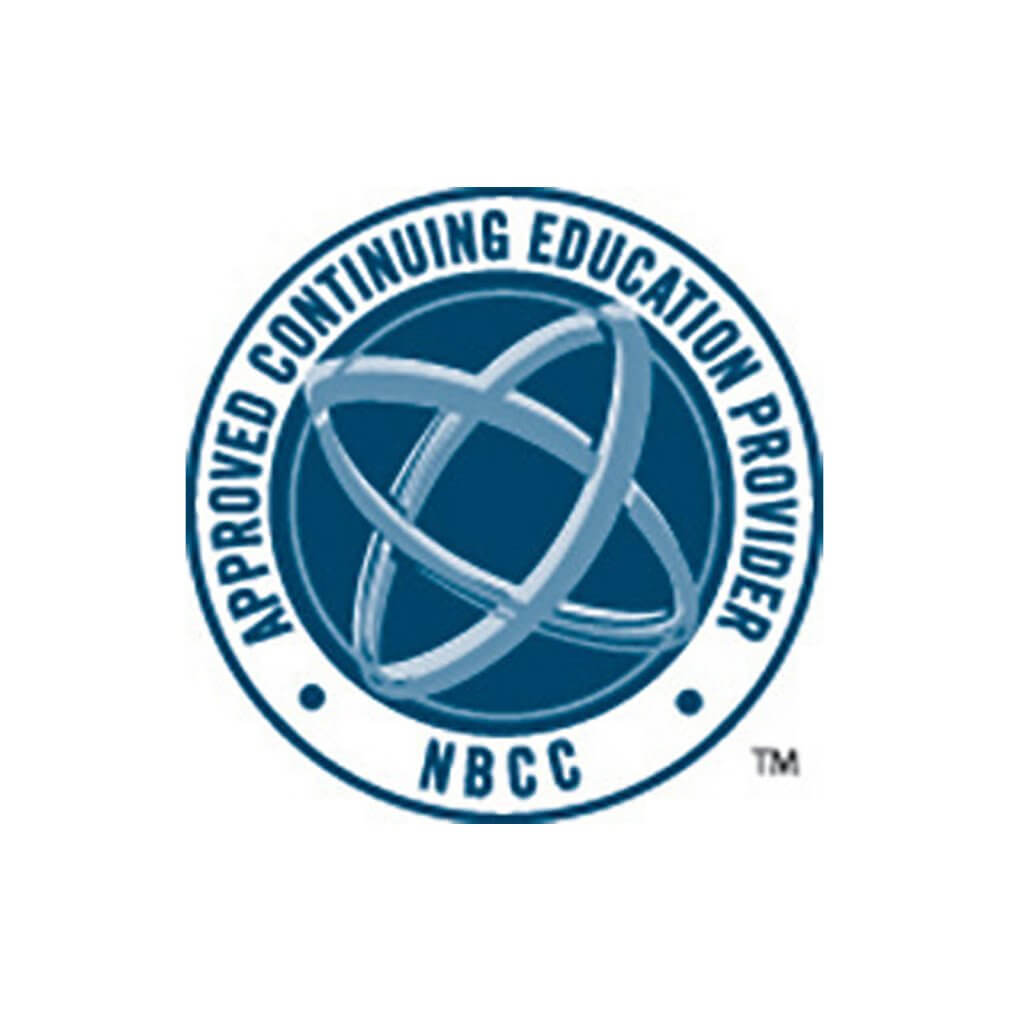 For NJ Social Workers:
In accordance with New Jersey Administrative Code 13:44G-6.4(c)5, Social Workers may obtain continuing education from courses and programs offered at a regionally accredited institution.
For NJ Alcohol and Drug Counselors:
In accordance with New Jersey Administrative Code 13:34C-5.4(b)1, Alcohol and Drug Counselors may obtain continuing education from courses or programs approved by the National Board for Certified Counselors (NBCC).
Please note: Credit requirements and approvals vary by state board regulations. It is the responsibility of the attendee to determine what providers/programs their licensing board accepts.
If a participant would like to express a concern about their experience with Monmouth University Department of Professional Counseling, they may call or email Jessica Burkholder at 732-571-3570 or jburkhol@monmouth.edu. Although we do not guarantee a particular outcome, the participant can expect us to consider the complaint, make any necessary decisions and communicate with the participant within one week.