A Commitment to Diversity, Equity, Inclusion and Justice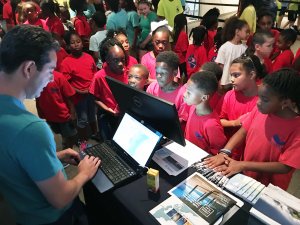 The Urban Coast Institute (UCI) shares Monmouth University's commitment to advancing diversity, equity, inclusion and justice (DEIJ) efforts that ensure everyone on our campus feels welcome and supported. The UCI also recognizes that communities of color and environmental justice communities bear a disproportionate share of the burden of marine pollution, coastal storms and sea level rise, as well as uneven access to and distribution of benefits from the ocean. In order to support an ocean that will thrive and benefit future generations, we need to design more ambitious and inclusive solutions.
The UCI is dedicated to breaking down barriers across areas of inquiry and working with diverse communities to answer pressing questions about marine justice. We embrace opportunities to advance DEIJ on and off campus, and in our ocean science and policy programs.
Recent Activities
Additional Resources