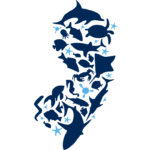 Supporting Stewardship of Coastal Ecosystems
Mission
To serve Monmouth University and the public as a forum for research, education, and collaboration in the development and implementation of science-based policies and programs that support stewardship of healthy, productive, and resilient coastal ecosystems and communities.
History
The Urban Coast Institute (UCI) was established in September 2005 as one of Monmouth University's "Centers of Distinction." The UCI builds on the University's program in Marine and Environmental Biology and interdepartmental strengths in marine biology, environmental science, business, economics and real estate, public policy, and the arts and social sciences.
The UCI maintains a principal focus on the interactions between humans and the coastal and ocean environment, and sustainable coastal development along New Jersey's coasts and watersheds. Monmouth County and the New Jersey-New York region is an ideal "laboratory" for study of these issues. It has a unique focus on how science can inform public policy and the "human dimensions" of coastal ecosystem-based management, including the impacts of human use and development on coasts. The UCI seeks to foster collaboration among citizens, watershed and community organizations, governmental agencies, business, the scientific community, and other parties interested in coastal and watershed management, conservation, and restoration.
Meet the UCI Director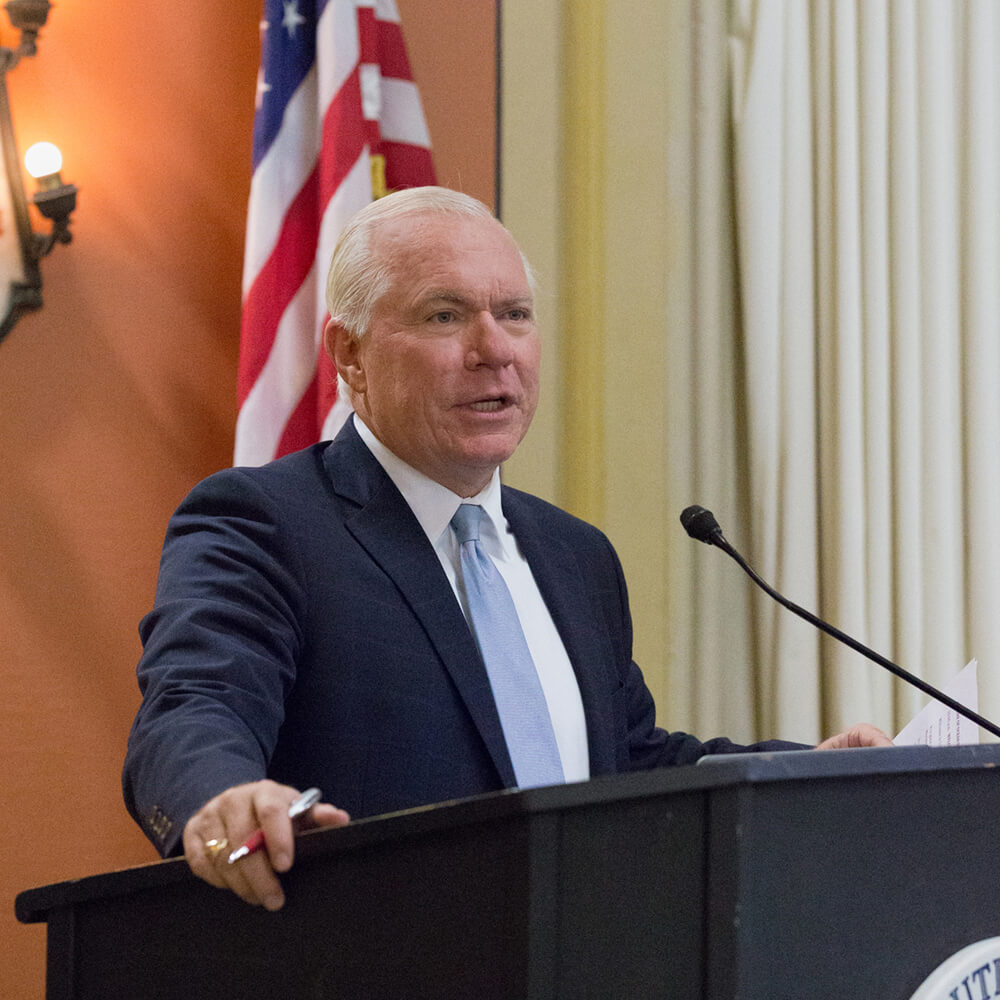 Tony MacDonald, J.D.
Director of the Urban Coast Institute
Tony MacDonald is director of the Monmouth University Urban Coast Institute (UCI). He was previously the executive director of the Coastal States Organization (CSO) from 1998-2005. CSO, based in Washington, DC, represents the interests of the governors of the nation's 35 coastal states and territories on coastal and ocean policy matters. Prior to joining CSO, Tony was the special counsel and director of environmental affairs at the American Association of Port Authorities, where he represented the International Association of Ports and Harbors (IAPH) at the International Maritime Organization on negotiations on the London Convention. Tony has also practiced law with a private firm in Washington, DC, working on environmental and legislative issues, and served as the Washington, DC, environmental legislative representative for the Mayor of the City of New York.
Email: amacdona@monmouth.edu
Phone: 732-263-5392
About our Staff
Thomas Herrington, Ph.D.
Associate Director of the Urban Coast Institute
Thomas Herrington, Ph.D., is the associate director of the UCI and serves as the New Jersey Sea Grant Consortium resilient communities and economies specialist. He was previously the director of the ocean engineering graduate program at Stevens Institute of Technology and the director of the New Jersey Coastal Protection Technical Assistance Service. Tom has more than 30 years of experience in coastal sustainability and hazard mitigation research, including the analysis of storm surge and wave impacts on coastal communities. He has authored or coauthored more than 100 journal, outreach and technical publications in the field of coastal and ocean engineering, including the NJ Sea Grant Manual for Coastal Hazard Mitigation, and is a contributing author to Blue Dunes: Climate Change by Design. He presently serves on the FEMA Region II Coastal Outreach Advisory Team and is on the Board of Directors of the American Shore & Beach Preservation Association and the Jersey Shore Partnership.
Email: therring@monmouth.edu
Phone: 732-263-5588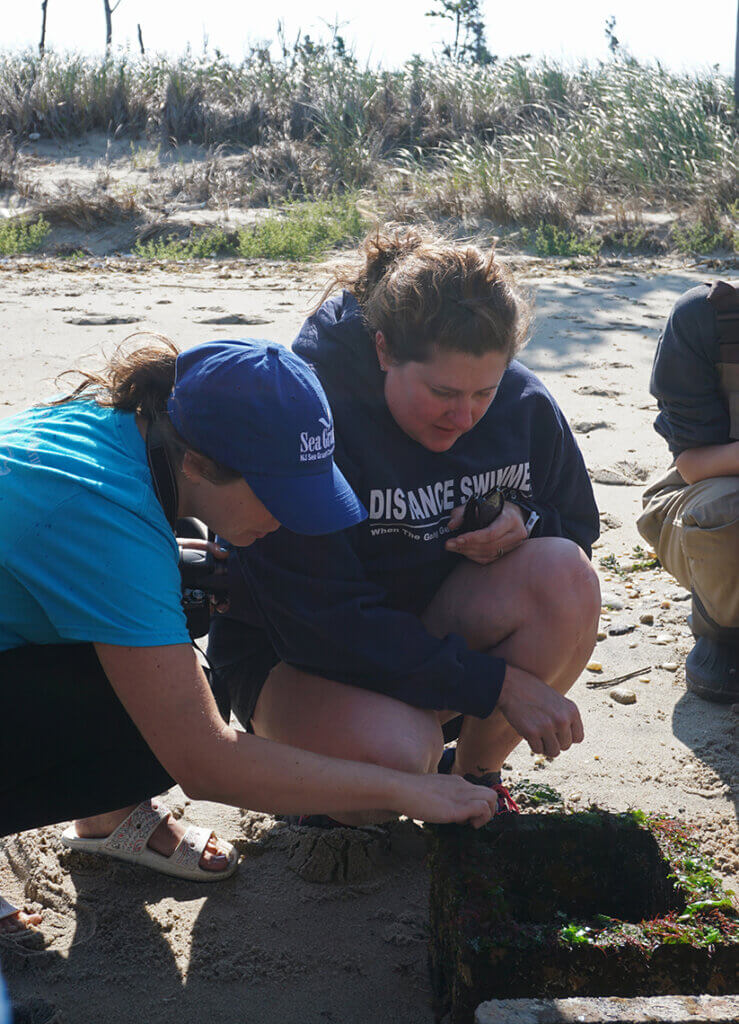 Meredith Comi
Coastal Resilience and Restoration Practitioner
Meredith Comi is the coastal resilience and restoration practitioner for the UCI. Meredith has over 25 years of experience in designing, implementing, and directing aquaculture, oyster restoration and living shoreline efforts and served as the coastal restoration program director for NY/NJ Baykeeper from 2006 to 2023. Since 2012, she has been focusing on oyster restoration and coastal resilience projects at Naval Weapons Station Earle and along the Raritan Bayshore. In 2016, she conceptualized, organized, and implemented the first living shoreline in New Jersey urban waters at NWS Earle. Advocacy efforts include forging connections with industry, NGOs, academics, and governmental agencies and addressing shellfish and closed-water policy issues. Meredith has managed volunteers, interns and students throughout the years on various projects. She co-chairs the New Jersey Coastal Resilience Collaborative's Ecological Restoration and Science work group and serves on the Matawan Environmental Commission.
Email: mcomi@monmouth.edu
Erin Conlon
Community Science Coordinator
Erin Conlon is the UCI's community science coordinator for the Coastal Lakes Observing Network (CLONet). Erin graduated from Monmouth University in May 2020 with a B.S. in Marine and Environmental Biology and Policy. During her time at Monmouth, she was a member of the Phytoplankton and Harmful Algal Blooms Research Lab (PHABLab) where she led two summer research projects in the Shrewsbury and Navesink Rivers: one focused on the effects a freshwater source had on phytoplankton composition, and the other focused specifically on what nutrients were causing increased phytoplankton growth in the Shrewsbury River's Branchport Creek. While her studies were located in estuaries, she also assisted on other PHABLab member's research projects which focused on swimming beaches and coastal lakes.
Email: econlon@monmouth.edu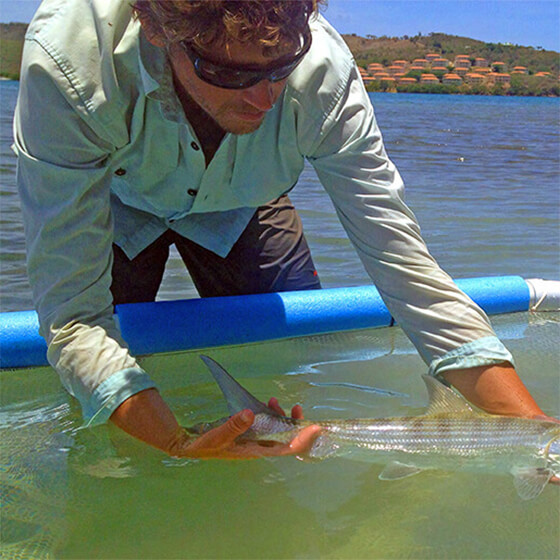 Chris Haak, Ph.D.
Postdoctoral Researcher
Chris Haak, Ph.D., is a postdoctoral researcher focused on fisheries science. In this role, Haak splits time working at the National Oceanic and Atmospheric Administration's James J. Howard Laboratory in Sandy Hook and the Monmouth University campus. After an Emmy-winning career in film and television, Haak shifted gears to follow his lifelong passion for the oceans, pursuing his Ph.D. in marine science at UMass Amherst. There, his research focused on bonefish and other species occupying shallow nearshore habitats in the Bahamas and Puerto Rico, which he used as a model for examining a diverse range of ecological questions.
Email: chaak@monmouth.edu
Phone: 732-263-5571
Jim Nickels
Marine Scientist
Jim Nickels is the marine scientist for the UCI. Jim obtained his M.S. in environmental studies from Montclair State University and has 25 years of academic and professional experience in designing, implementing, and directing a variety of marine and inland water field research and sampling programs. He has managed and operated research vessels, scientific crews, and associated equipment. His expertise includes survey work in fisheries, plankton, benthic organisms, sediment, water quality, mitigation, and geophysics. He has an extensive background in geographic information systems (GIS), use and integration of global positioning system (GPS), and real-time mapping and data logging. He has held the position of vice president at Aqua Survey Inc., and as director of marine operations at the New Jersey Marine Sciences Consortium.
Email: jnickels@monmouth.edu
Phone: 732-263-5686
Aliya Satku
Administrative Assistant
Aliya Satku is the UCI's administrative assistant. Aliya joined the UCI with over 20 years of experience in office administration, sales and customer service for organizations including the Renew Jersey Stronger Program, YMCA of Monmouth County and Ray Catena Motor Corp. Aliya enjoys photography, documentaries, health and wellness topics, and a happy cup of coffee. She loves being a global citizen of this beautiful planet earth and has full faith that humanity is going to get it right. Originally from Debar, Macedonia, she now resides in Howell.
Email: asatku@monmouth.edu
Phone: 732-263-5662
Karl Vilacoba
Communications Director
Karl Vilacoba is the UCI's communications director and the project manager for the Mid-Atlantic Ocean Data Portal. Prior to joining the UCI, Karl worked for the North Jersey Transportation Planning Authority, where he oversaw a variety of public outreach efforts and served as managing editor of InTransition, a national transportation magazine published in partnership with the New Jersey Institute of Technology. Karl previously spent a decade as a news reporter and editor for newspapers in the Jersey Shore area and at USA Today's Manhattan Bureau. A lifelong Shore resident, Karl also served for several years as a member of the Lake Como Environmental Commission and Unified Planning & Zoning Board, helping guide the borough's recovery after Superstorm Sandy.
Email: kvilacob@monmouth.edu
Phone: 732-571-3688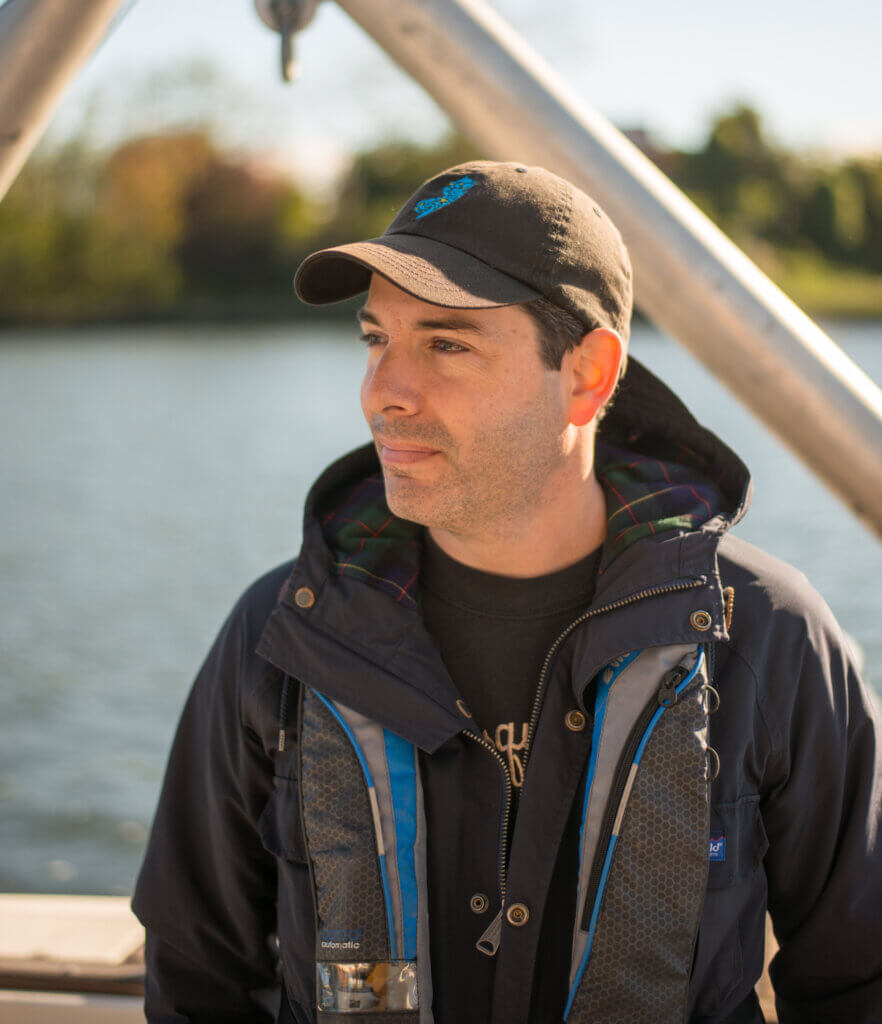 Affiliated Faculty
Jason Adolf, Ph.D.
Endowed Professor of Marine Science
Jason Adolf, Ph.D., is the Monmouth University School of Science's first endowed professor of marine science. He joined Monmouth in 2017 after nine years at the University of Hawaii at Hilo, where he served as the chair and associate professor of marine science. Adolf, whose research background is in the field of phytoplankton ecology and evolution, has made significant contributions to the literature in the area of harmful algal blooms. Before going to Hilo, Adolf spent five years at the University of Maryland Institute of Marine and Environmental Technology in Baltimore, conducting harmful algal bloom research that included Chesapeake Bay; the Swan River Estuary in Perth, Western Australia; and the Plymouth Culture Collection of the Marine Biological Association of the UK.
Email: jadolf@monmouth.edu
Phone: (732) 263-5531
Peter Jacques, Ph.D.
Rechnitz Family/UCI Endowed Chair in Marine and Environmental Law and Policy
Peter J. Jacques, Ph.D., is the Rechnitz Family/Urban Coast Institute endowed chair in marine and environmental law and policy in the Department of Political Science and Sociology and is affiliated faculty with the UCI. He is a senior fellow with Earth Systems Governance and was president of the Association of Environmental Studies and Sciences from June 2018-20. His area of teaching and research are about the politics of sustainability and global environmental change including coastal and marine politics, climate change politics and policy, and Indigenous politics and thought. He has written seven books, including his latest, The Environmental Policy Paradox, with Zachary A. Smith. His book Sustainability: The Basics (second edition) is being translated into Turkish and Spanish.
Email: pjacques@monmouth.edu
Phone: (732) 263-5172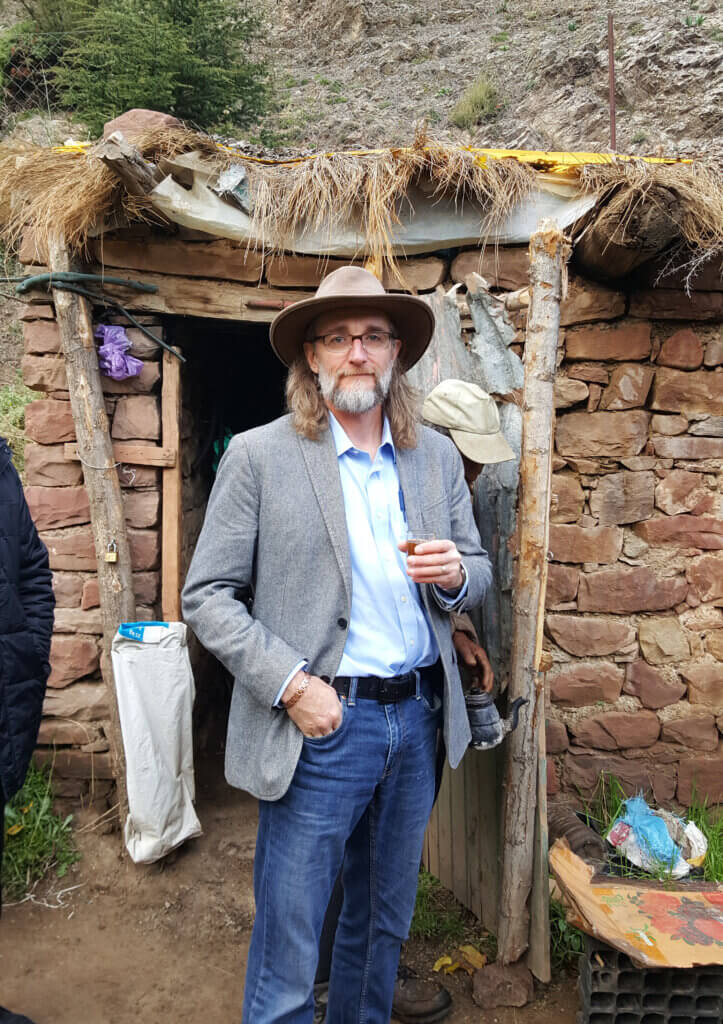 Fisheries and Ocean Conservation Fellow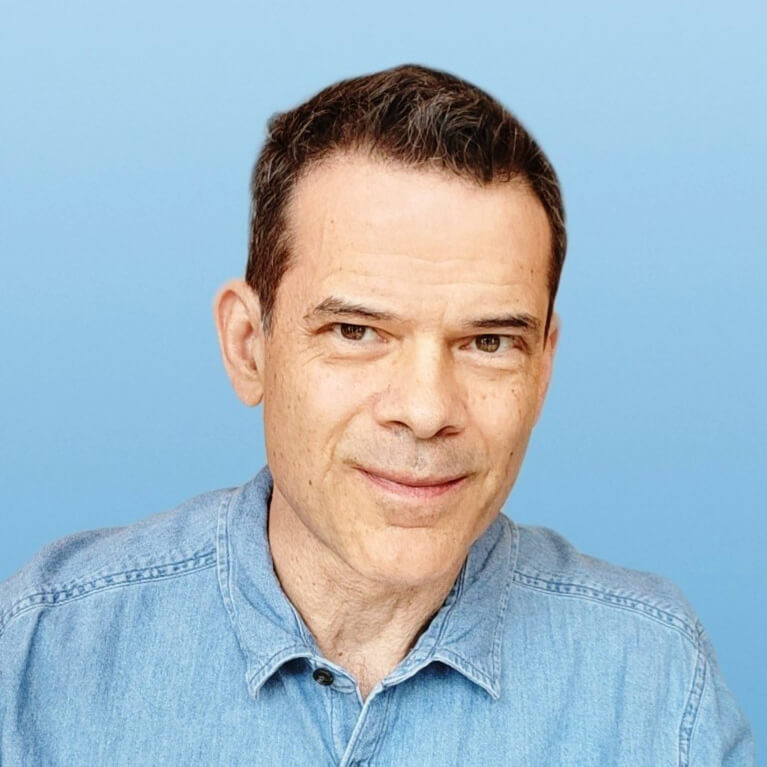 Jay Odell
Jay Odell is a fisheries and ocean conservation fellow with the UCI. He received a B.S. in biology from Evergreen State College in 1986 and a M.S. in wildlife and fisheries conservation from the University of Massachusetts at Amherst in 2003. Jay spent 13 years with the Washington State Department of Fish and Wildlife conducting work including stock assessment, harvest management, and leading co-management activity with Treaty Tribes. Subsequently he spent over 20 years at The Nature Conservancy on work including large-scale habitat restoration, marine spatial data development, and leading marine conservation programs with lasting impact at state, regional, and national scales. Jay's current research examines climate change impacts to ocean ecosystems, marine life, and dependent fishing communities to inform inclusive collaborations to identify and drive adaptive actions needed to sustain fisheries and ocean health.
Email: jodell@monmouth.edu
Ocean Policy Fellow
Vice Admiral Paul Gaffney
United States Navy (Ret.)
Vice Admiral Paul Gaffney, USN (Ret.), is an ocean policy fellow with the UCI and president emeritus of Monmouth University. He also served as president of the National Defense University. He is a former chief of naval research and former commander of naval meteorology and oceanography. He was appointed as a commissioner with the U.S. Commission on Ocean Policy and served during its full term, chaired the Ocean Research Advisory Panel and currently chairs the Ocean Exploration Advisory Board. Along with Rockefeller University Professor Jesse Ausubel, he co-chaired the Decadal Review of the National Ocean Exploration Program. The National Academy of Engineering selected him as a member and he serves on the National Academies Gulf Research Board.