The Monmouth University Institute for Global Understanding (IGU) and Urban Coast Institute (UCI) hosted the virtual panel discussion "Diversity, Equity, Inclusion, and Ocean Justice" on March 9. The event was this year's first installment of the Global Ocean Governance Lecture Series, which assembles international experts to discuss scientific and policy issues that hold important implications for coastal and marine ecosystems. The discussion was moderated by Professor Randall Abate, director of the IGU, and included the following presentations and speakers:
"From Accounting for, to Accountability to: Reciprocity and Restitution in Collaborative Climate Change Research" by Monica Barra, assistant professor at the University of South Carolina School of the Earth, Ocean & Environment and Department of Anthropology
"Environmental Justice Impacts of Marine Litter and Plastic Pollution" by Juliano Calil, senior fellow at the Center for the Blue Economy and adjunct professor at the Middlebury Institute of International Studies
"Preparing the Prospective NOAA-Mission Workforce for a More Just Future" by Sharmini Pitter, assistant director of the National Oceanic and Atmospheric Administration (NOAA) Center for Coastal and Marine Ecosystems
Scroll below to read the speakers' biographies and presentation abstracts. You can also read a recap of the webinar on the IGU blog.
Speaker Bios & Abstracts
Dr. Monica Barra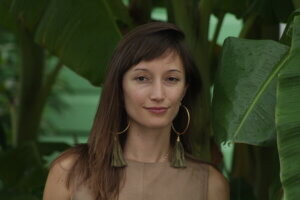 BIOGRAPHY: Monica Patrice Barra, Ph.D., is a cultural anthropologist and assistant professor of race and environment in the School of the Earth, Ocean & Environment and Department of Anthropology at the University of South Carolina. Her research focuses on the ways racial inequalities and geographies are forged in and through scientific knowledge and practices, racial histories, and transformations of coastal environments in the U.S. Gulf South. These topics animate her first book project, "Good Sediment: Race, Science, and the Possibilities of Restoration," which is an ethnographic examination of the ways Black ecological practices and imaginaires disrupt and re-orient techno-scientific understandings of environmental restoration in the context of coastal Louisiana's coastal wetland loss crisis. Portions of her research in Louisiana have been published in the Annals of the Association of American Geographers and The Professional Geographer. Her research has been supported by several national grants, including the Wenner Gren Foundation for Anthropological Research, the National Academies of Sciences Gulf Research Program, the Louisiana Endowment for the Humanities, and the National Center for Atmospheric Research. She has collaborated with and presented her work to a variety of environmental groups and organizations, including: NOAA, The National Marine Sanctuaries Foundation, and The Water Institute of the Gulf.
ABSTRACT: In a time of global health pandemics, widespread uprisings about racial injustice, and persistent reminders about the catastrophic impacts of climate change, in what ways can climate change science align itself with the aspirations of cultivating social justice? To what extent do the environmental sciences, broadly construed, have an obligation and opportunity to mobilize science in the service of wider calls for confronting social and environmental inequalities? What shifts in research practice and individual/collective mentalities of scientists would such goals require? This presentation examines these questions through the lens of Indigenous and Black thinkers and communities grappling with the acute impacts of climate change. It will draw from examples of community based and collaborative research along the U.S. Gulf coast to consider how matters of reciprocity and restitution — matters of working towards reconciliation and justice — can begin to shift the culture of science to more squarely align with the efforts and needs of historically marginalized communities to achieve forms of racial, economic, and climate justice.
Further reading and resources on this topic.
Dr. Juliano Calil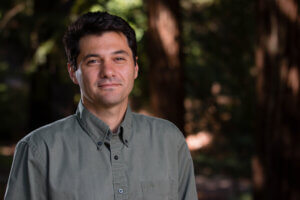 BIOGRAPHY: Juliano Calil, Ph.D., is a senior fellow at the Center for the Blue Economy and adjunct professor at the Middlebury Institute of International Studies. Calil is the co-founder of Virtual Planet Technologies and a pioneer in science communication. His work and academic research are motivated by the urgent need to reduce climate change impacts by adopting equitable solutions through inclusive community engagement. Calil and his team are developing interactive virtual reality experiences to communicate climate change impacts and solutions to diverse audiences. Virtual Planet is working with communities across the country, from Turner Station, MD to Santa Cruz, Long Beach, and Paradise in California, to address complex issues related to coastal flooding, wildfires, and conservation. Calil has published studies related to the use of immersive solutions to address climate impacts and coastal adaptation studies in California, Florida, the Gulf of Mexico, the Mid-Atlantic region, and Latin America and the Caribbean. Recently, he published two studies: "Using Virtual Reality in Sea Level Rise Planning and Community Engagement" and "Neglected: Environmental Justice Impacts of Marine Litter and Plastic Pollution" for the United Nations Environment Programme. Calil received his Ph.D. in ocean sciences from the University of California Santa Cruz in 2017 and his master of environmental science and management from the Bren School at the University of California, Santa Barbara in 2012.
ABSTRACT: Plastic pollution is greatly contributing to the global environmental justice crisis. In this session, Dr. Calil, the lead author of "Neglected: Environmental Justice Impacts of Marine Litter and Plastic Pollution" published by UNEP, will share the report's main findings including the impacts of the COVID-19 pandemic on plastic pollution, a brief outlook of plastic production,  how plastic pollution delays the implementation of nearly all Sustainable Development Goals, and finally, some recommendations to reduce future impacts, including some promising policies being discussed in California.
Dr. Sharmini Pitter
BIOGRAPHY: Sharmini Pitter, Ph.D., is the assistant director of the NOAA Center for Coastal and Marine Ecosystems. Pitter is a graduate of Stanford University's Department of Environmental Earth System Science in collaboration with the Stanford Archaeology Center. Her transdisciplinary research background includes geochemical studies of the link between changes in the paleoenvironment, cultural technology, and decision-making during the Neolithic period. Pitter utilizes her research background to assist students in preparing for the future, transdisciplinary workforce.
ABSTRACT: In this presentation, Pitter will address the role of education and training in developing awareness of and solutions to climate and ocean justice issues for the future. The NOAA Center for Coastal and Marine Ecosystems is a NOAA Cooperative Science Center established through a competitive award funded by the NOAA Educational Partnership Program with Minority Serving Institutions (EPP/MSI). The goal of the NOAA Center for Coastal and Marine Ecosystems (CCME) cooperative agreement is to educate and train a new generation of scientists, particularly from historically underrepresented communities, in NOAA-relevant STEM disciplines and social sciences, equipped to utilize interdisciplinary approaches to address issues confronting marine and coastal communities. This cooperative agreement reflects a 20-year legacy of partnership with Florida A&M University and the NOAA EPP/MSI. In 2021, the NOAA CCME agreement was renewed to continue five additional years of providing opportunities for students to gain skills for entering the competitive future NOAA-mission aligned workforce, with particular emphasis on the NOAA Science and Technology Focus areas including environmental justice and citizen science.
NOAA CCME will host the Tenth Biennial NOAA EPP/MSI Education and Science Forum on April 6-8 in Tallahassee, Florida, at Florida A&M University with opportunities to network with students, faculty, and NOAA and industry researchers. For more information about the Forum and how to attend please visit https://ccme.famu.edu/eppforum2022/.