Monmouth University is a comprehensive, mostly residential university with 33 undergraduate programs, 23 master's programs and four doctoral programs. Monmouth enjoys being listed in U.S. News and World Report as #18 in Best Colleges Regional University – North and we have been listed in Princeton Review's Best Colleges for 19 straight years, including the 2024 edition of "The Best 389 Colleges."
Our beautiful campus has five centers of distinction: the Center for the Arts, the Polling Institute, the Kislak Real Estate Institute, the Urban Coast Institute, and the Institute for Global Understanding.
There are more than 300 full-time faculty members with 69 percent of them in tenured or tenure-track positions. Our faculty are experts in their fields and engage in scholarship, research, and creative activities, while preserving Monmouth University's focus on teaching. Whether faculty collaborate with groups or individual students on projects, we offer an environment that encourages intellectual inquiry.
Interim Provost and Senior Vice President for Academic Affairs
Dr. Richard F. Veit serves as Interim Provost and Senior Vice President for Academic Affairs for Monmouth University. An experienced academic leader, he previously served as Associate Dean of the Wayne D. McMurray School of Humanities and Social Sciences at Monmouth. A nationally recognized scholar, he received his BA summa cum laude from Drew University, his MA from the College of William and Mary and his Ph.D. from the University of Pennsylvania.  Dr. Veit' research focuses on the historical archaeology of the Middle Atlantic Region from the 17th through 19th centuries. Two of his books, Digging New Jersey's Past and New Jersey: A History of the Garden State (co-authored with Maxine Lurie) are listed on the New Jersey State library's 101 Great New Jersey books list.  He is President Elect of the Society for Historical Archaeology, Chair of the Council for Northeast Historical Archaeology, and serves as a gubernatorial appointee to the New Jersey Historical Commission.  His research has been featured in PBS documentaries, on NPR's academic minute, and in Archaeology Magazine and he has been a TED speaker.
Office of the Provost
The Great Hall at Shadow Lawn, 211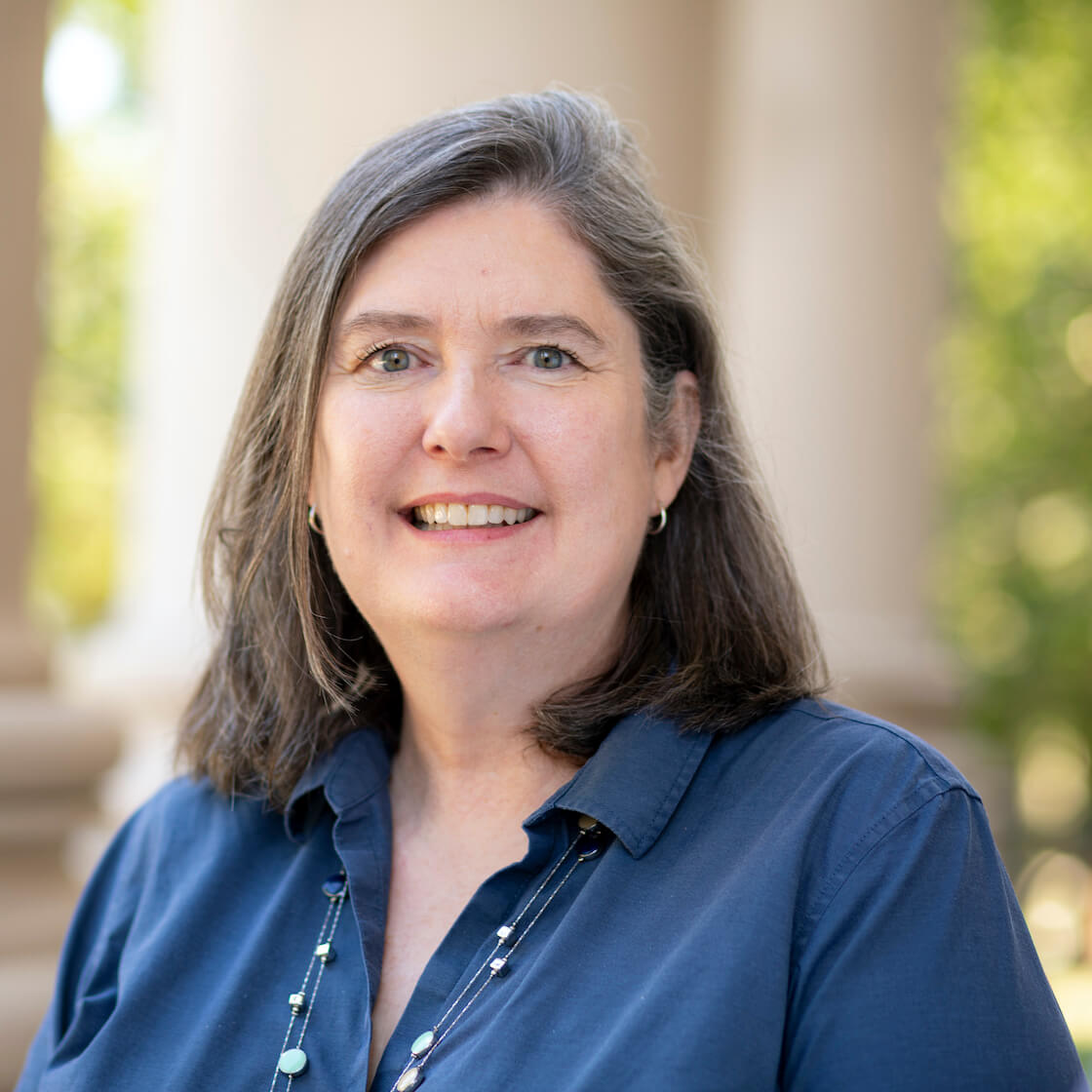 Associate Provost Susan Forquer Gupta, Ph.D., oversees Graduate Studies, Global Education, the Center for Excellence in Teaching and Learning and Online Instruction, and the Center for Student Success. As associate provost she provides leadership on accreditation and new academic program development for schools and departments as well as coordination of University accreditation. Gupta also assists with faculty development, faculty hiring, the faculty bargaining unit and related issues, and academic affairs policies.
Gupta joined Monmouth University in 2006 as an assistant professor in the Leon Hess Business School, earned tenure in 2012, and previously served as the director of the MBA program. Gupta earned her Ph.D. in business administration with a concentration in marketing from the University of Tennessee and her M.S. in human environmental sciences and B.S. in housing and interior design from the University of Missouri-Columbia.
Office of the Provost
The Great Hall at Shadow Lawn, 210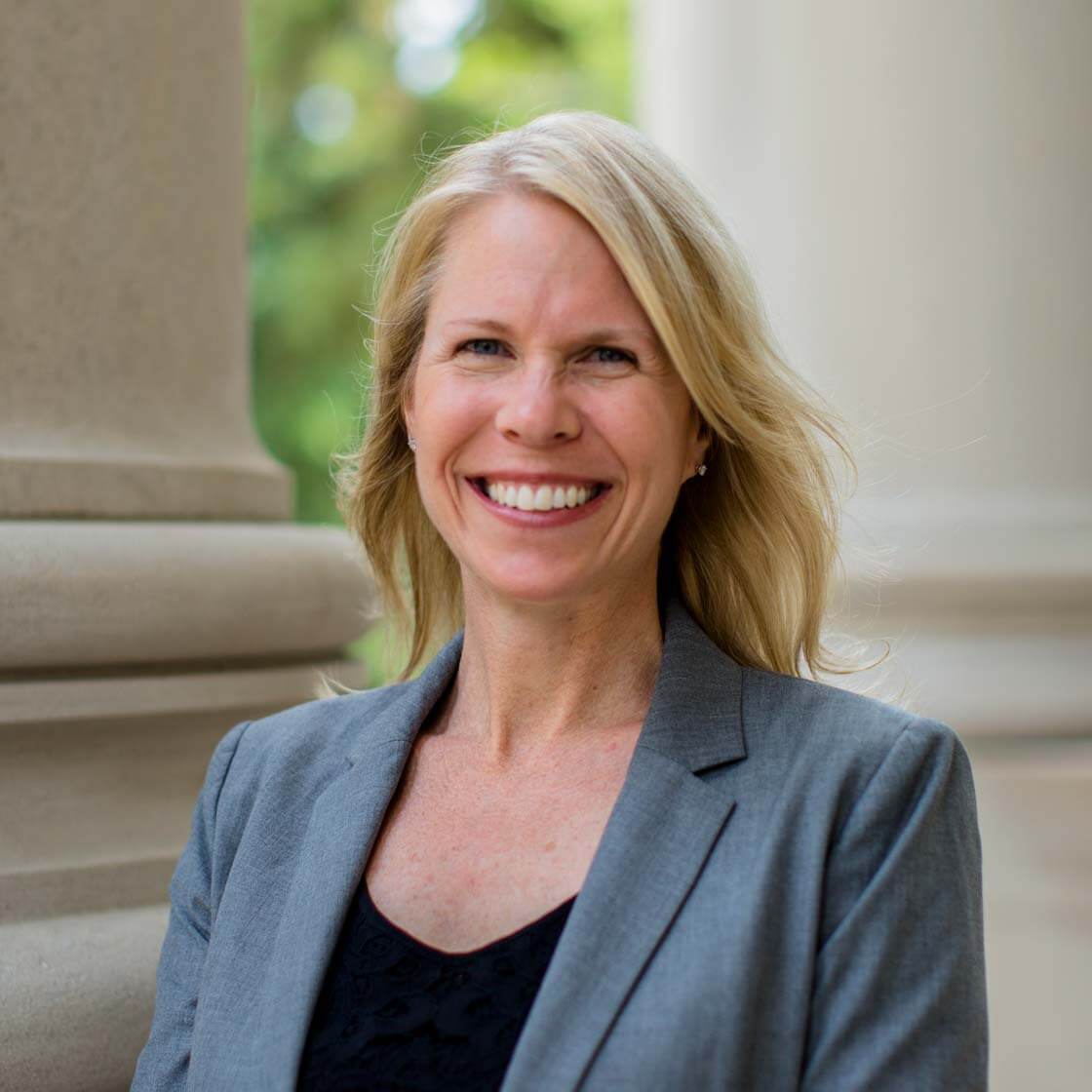 Associate Vice President for Institutional Research and Effectiveness
Associate Vice President Christine Benol oversees Institutional Research, the Office of the Registrar, and the Office of Grants and Contracts. Benol is the accreditation liaison for the Middle States Commission on Higher Education, providing support for programmatic accreditation processes as well as internal program reviews. Her role is to provide internal and external constituencies with relevant information that will be used to shape effective and efficient institutional planning, policy formation and decision making in support of the University's goals and strategic plan initiatives.
Benol has been a part of the Monmouth University family for over 30 years, first earning her B.A. in Criminal Justice, then earning her M.S.Ed. Before joining academic affairs in 2015, she worked for Enrollment Management for nearly 25 years. Benol co-chaired the Monmouth University Strategic Plan process in 2014 and in 2015 was honored with the Stafford Presidential Award of Excellence for all her contributions to the University.
Institutional Research and Effectiveness
The Great Hall at Shadow Lawn, 206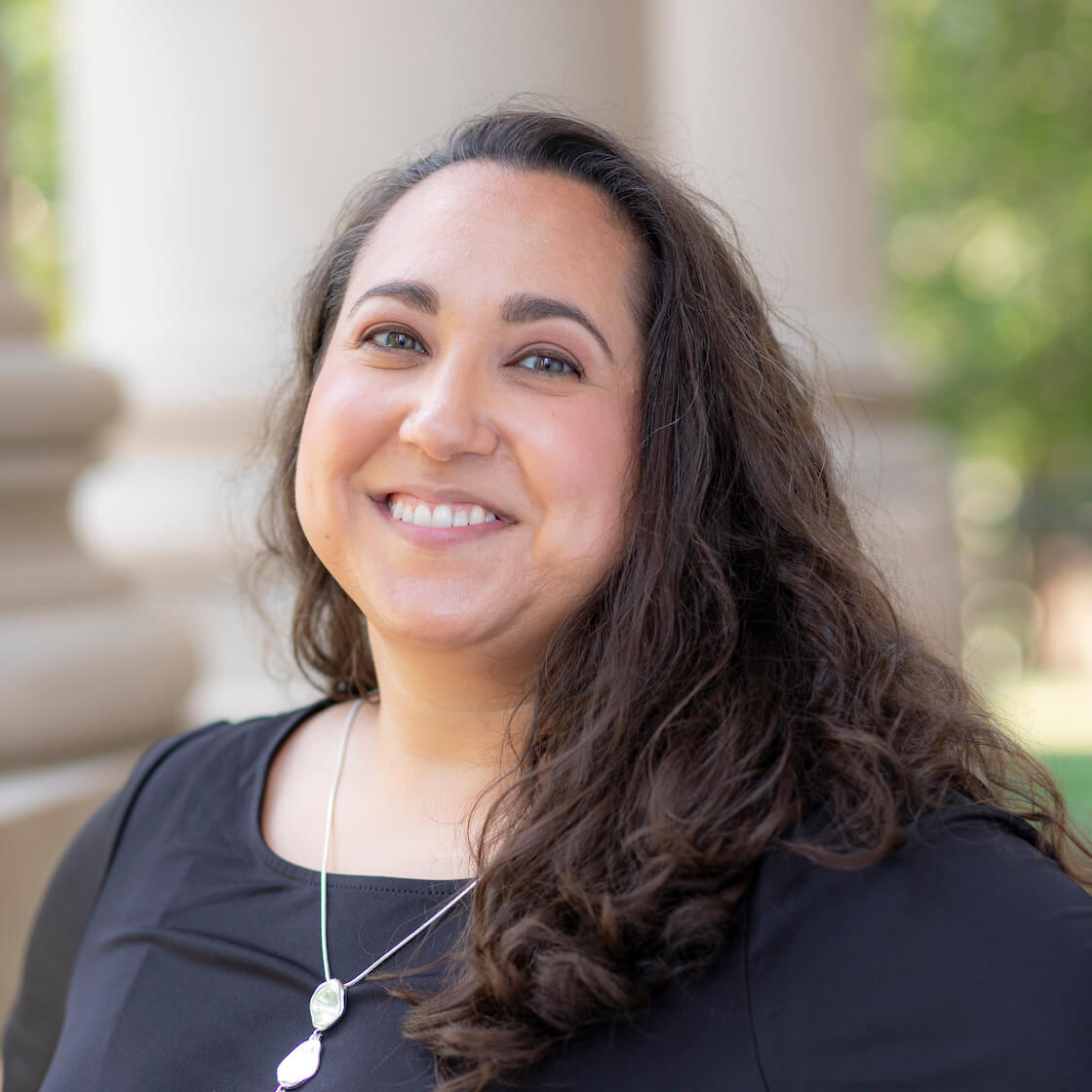 Executive Assistant to the Provost
As the executive assistant to the provost, LoriAnne Perrine supports the provost and oversees the operations of the Office of the Provost. She is the initial contact person for the Provost. She plays a major role in drafting all office communications and manages the Provost's calendar. She also coordinates initiatives and events that originate from the Provost's office, including Scholarship Week, Middle States Commission on Higher Education reviews, and faculty events. She works closely with the staff, deans, and chairs to ensure that we properly execute any academic related policies and procedures, including the MU-FAMCO Collective Bargaining Agreement. She also coordinates and submits new academic programs and academic program changes to the state of New Jersey.
Perrine joined Monmouth University in 2010 as an executive secretary in the Administrative Services division which later transitioned into the Campus Planning and Facilities Management division in 2021. LoriAnne holds a B.S. in Management Sciences (Management Concentration) from Kean University.
Office of the Provost
The Great Hall at Shadow Lawn, 211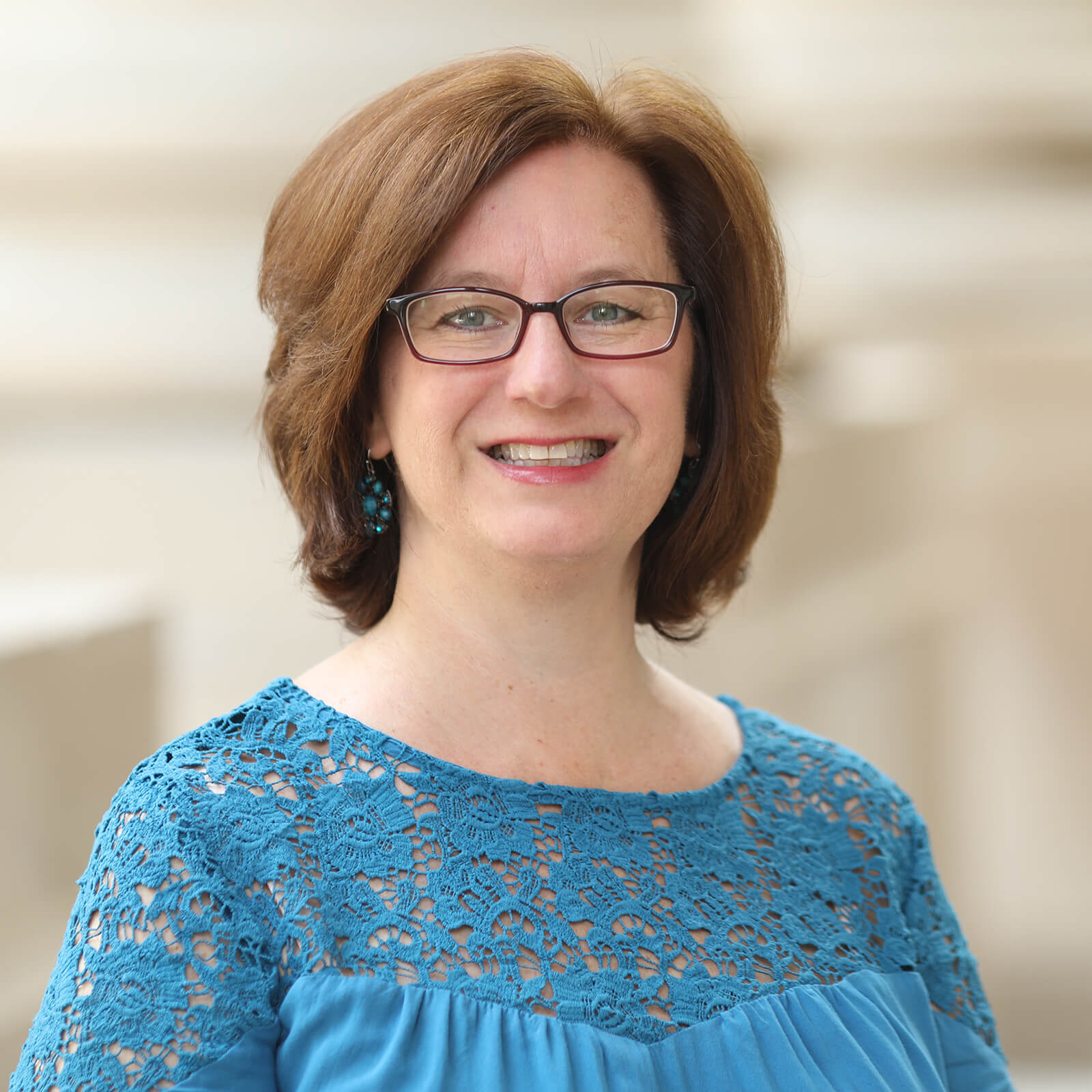 Operations Manager, Office of the Provost
As Academic Affairs coordinator in the Office of the Provost, Karen Van Wallendael serves as the point person for various tasks. Her main responsibilities that require the most coordination with multiple offices and colleagues would be faculty payroll processing, new adjunct processing and appointment letters, and teaching assignment rosters. She tracks and maintains nearly every aspect of the faculty personnel records, including teaching loads and course reductions, graduate faculty 5-year reductions, stipends, independent studies, banked credits, summer contracts and additional statistical data.
Van Wallendael has been at Monmouth University since 2007. Prior to joining Monmouth, she worked in private and public accounting organizations. She earned her B.S. in Business Administration – Accounting from Monmouth College (University).
Office of the Provost
The Great Hall at Shadow Lawn, 211
Academic Affairs Assistant
Alison Perruso supports the Office of the Provost through duties such as: creating and maintaining numerous electronic and personnel files; sending and documenting appointment letters and faculty correspondence; assisting with office memos, lists, and charts; providing faculty support in commencement ceremonies; and fielding daily phone, electronic, and postal mail inquires and paperwork…to name just a few. Perruso plays a significant role in gathering and tracking all letters and deadlines for the annual dossier review process. Additionally, she serves as the administrative secretary to Faculty Council where, among other duties, she sets up their meetings, takes and disperses the meeting minutes, and distributes and organizes all documentation necessary for their contractual meetings.
Prior to joining Monmouth University in 2017, Perruso held various positions at a publishing company in northern New Jersey for over 16 years. She earned her B.A. in English from La Salle University in Philadelphia.
Office of the Provost
The Great Hall at Shadow Lawn, 211