Monmouth University is a comprehensive, mostly residential university with 33 undergraduate programs, 23 master's programs and three doctoral programs. Monmouth enjoys being listed in U.S. News and World Report as #23 in Best Colleges Regional University – North and we have been listed in Princeton Review's Best Colleges for 18 straight years, including the 2023 edition of "The Best 388 Colleges."
Our beautiful campus has five centers of distinction: the Center for the Arts, the Polling Institute, the Kislak Real Estate Institute, the Urban Coast Institute, and the Institute for Global Understanding.
There are more than 300 full-time faculty members with 69 percent of them in tenured or tenure-track positions. Our faculty are experts in their fields and engage in scholarship, research, and creative activities, while preserving Monmouth University's focus on teaching. Whether faculty collaborate with groups or individual students on projects, we offer an environment that encourages intellectual inquiry.
Pamela Scott-Johnson
Provost and Senior Vice President for Academic Affairs
Office of the Provost
The Great Hall at Shadow Lawn, 211
Associate Provost Susan Forquer Gupta, Ph.D., oversees Graduate Studies, Global Education, the Center for Excellence in Teaching and Learning and Online Instruction, and the Center for Student Success. As interim associate provost she provides leadership on accreditation and new academic program development for schools and departments as well as coordination of University accreditation. Gupta also assists with faculty development, faculty hiring, the faculty bargaining unit and related issues, and academic affairs policies.
Gupta joined Monmouth University in 2006 as an assistant professor in the Leon Hess Business School, earned tenure in 2012, and has been the director of the MBA program since 2013. Gupta earned her Ph.D. in business administration with a concentration in marketing from the University of Tennessee and her M.S. in human environmental sciences and B.S. in housing and interior design from the University of Missouri-Columbia.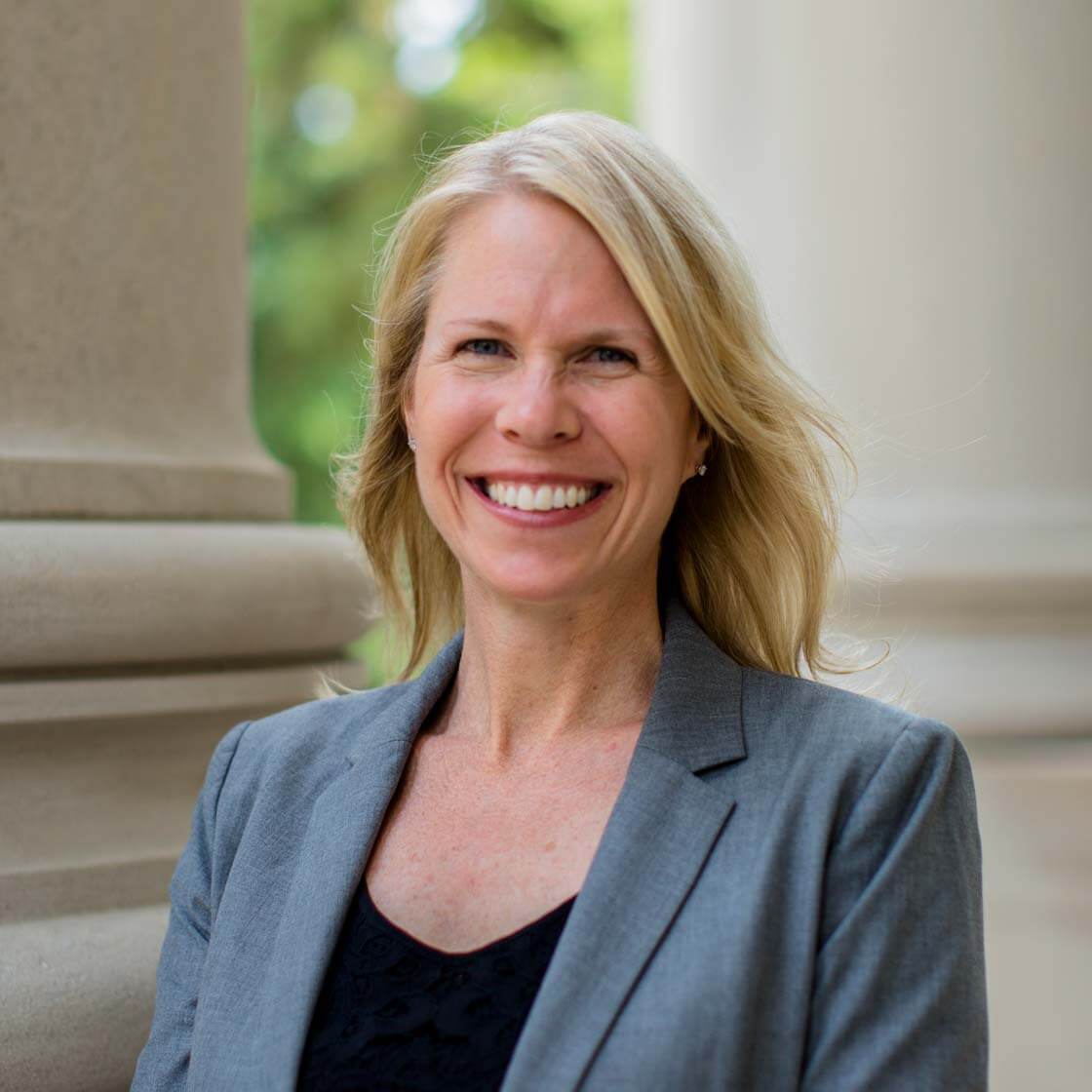 Associate Vice President Christine Benol oversees Institutional Research, the Office of the Registrar, and the Office of Grants and Contracts. Benol is the accreditation liaison for the Middle States Commission on Higher Education, providing support for programmatic accreditation processes as well as internal program reviews. Her role is to provide internal and external constituencies with relevant information that will be used to shape effective and efficient institutional planning, policy formation and decision making in support of the University's goals and strategic plan initiatives.
Benol has been a part of the Monmouth University family for over 30 years, first earning her B.A. in criminal justice, then earning her M.S.Ed. Before joining academic affairs in 2015, she worked for Enrollment Management for nearly 25 years. Benol co-chaired the Monmouth University Strategic Plan process in 2014 and in 2015 was honored with the Stafford Presidential Award of Excellence for all her contributions to the University.
Profile Not Found
Katie Urmey supports the provost and oversees the operations of the provost's Office. Urmey is the initial contact person for the Provost and manages her calendar. She plays a major role in drafting all office correspondence, coordinates initiatives and events that originate from the Provost's Office, including Scholarship Week, Middle States Commission on Higher Education reviews, and faculty events. She works closely with the staff, deans, and chairs to ensure that we properly execute any academic related policies and procedures, including the MU-FAMCO Agreement. She also coordinates and submits new academic programs and academic program changes to the State of New Jersey. Lastly, she supervises the two administrative assistants and any student workers in the office.
Urmey has been with Monmouth University since 2015. She previously worked for New York University and LIM College in New York City. She earned a M.A. in media, culture, and communication from NYU, and a B.A. in communication and media studies from Fordham University.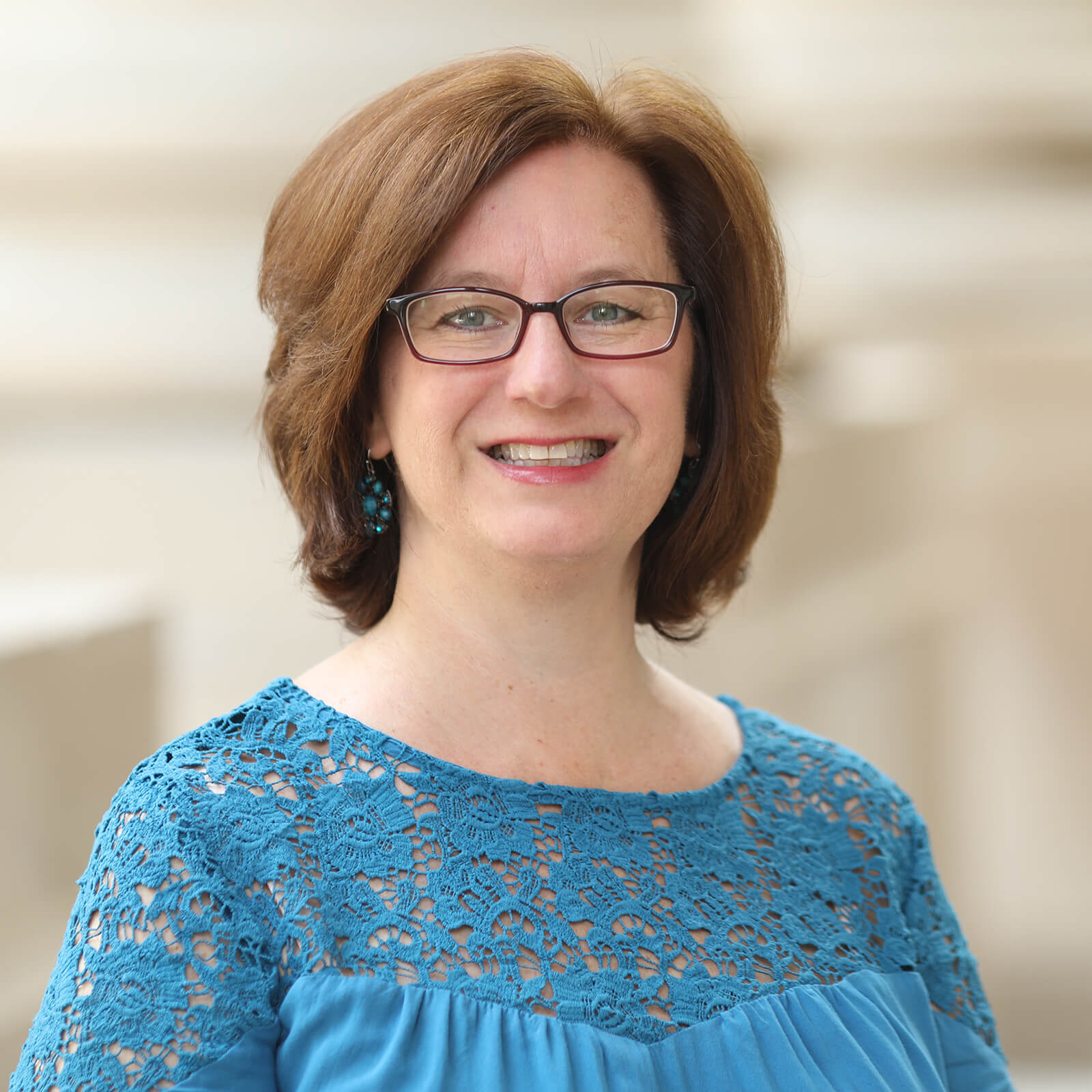 As an administrative assistant for academic administration in the Office of Academic Affairs/Provost's Office, Karen Van Wallendael serves as the point person for various tasks; faculty payroll processing, new adjunct processing, and teaching assignment rosters being her main responsibilities that require the most coordination with multiple offices and individuals. She tracks and maintains nearly every aspect of the constantly evolving faculty personnel records, including teaching loads, all stipends and course reductions, graduate faculty 5-year reductions, independent studies, banked credits, and additional statistical data. In addition, she supports the Executive Assistant to the Provost, the Interim Associate Provost and the Director for Academic Finance.
Van Wallendael has been at Monmouth University since 2007. Prior to joining Monmouth, she worked in private and public accounting organizations. She earned her B.S. in Business Administration – Accounting from Monmouth College (University).
Alison Perruso supports the Office of the Provost through fielding phone calls, sending and documenting correspondence, proofing letters and memos, ordering supplies, and assisting in various projects. Perruso assists students, faculty, and staff with academic issues every day. She plays a large role in gathering and tracking all letters and deadlines for the annual dossier review process. Additionally, she serves as the administrative secretary to Faculty Council where, among other duties, she sets up their meetings, takes and disperses the meeting minutes, and distributes and organizes all documentation necessary for the meetings.
Prior to joining Monmouth University in 2017, Perruso held various positions at a publishing company in northern New Jersey for over 16 years. She earned her B.A. in English from La Salle University in Philadelphia.
Jackie Ferguson serves as the financial liaison between the interim provost and senior vice president of academic affairs and other senior members of the University Cabinet. Ferguson assists academic deans and directors with their management of revenue, personnel, operating budget, and contractual compliance issues. She also plans, coordinates, and administers budgets for academic affairs.
Ferguson has been at Monmouth University since 1997, when she entered the MBA program, graduating in 2001. She was employed immediately upon graduation as an instructor in the Leon Hess Business School, Department of Accounting, and has been in her current role since 2004.