Laura J. Moriarty
Welcome to Monmouth University!
On September 2, 2014, I officially began my career at Monmouth University as the Provost and Vice President for Academic Affairs. As the Chief Academic Officer of the university, I am responsible for ensuring that Monmouth students receive a quality education, and that the faculty and staff have the necessary resources to ensure that our students have a transformative learning experience. I oversee six academic schools, the University Librarian, and five vice provost areas.
Monmouth University is a comprehensive, mostly residential university with 32 undergraduate programs, 23 master's programs and 2 doctoral programs. The Monmouth Plan, our strategic plan, calls for growth in graduate programming while keeping the number of undergraduate programs relatively steady. Monmouth enjoys being listed in U.S. News and World Report as #38 in Best Colleges Regional University – North and we have been listed in Princeton Review's Best Colleges for 12 straight years.
Our beautiful campus has five centers of distinction: Center for the Arts, Polling Institute, Kislak Real Estate Institute, and Urban Coast Institute.
There are more than 300 full time faculty members with 69% of them in tenured or tenure track positions. Our faculty are experts in their fields and engage in scholarship, research, and creative activities, while preserving Monmouth University's focus on teaching. Whether faculty collaborate with groups or individual students on projects, we offer an environment that encourages intellectual inquiry.
I encourage you to learn more about our academic programs, distinguished faculty, and our supportive university community.
---
Nicolle Parsons-Pollard
Office of the Vice Provost for Academic and Faculty Affairs
Mission Statement
The Office of the Vice Provost for Academic and Faculty Affairs is dedicated to supporting all academic units by attracting and retaining highly qualified and diverse faculty, affording opportunities for faculty development, and providing leadership and guidance that promote strategic and tactical initiatives. These initiatives are connected to and support the institutional mission as well as the strategic plan of the university.
Vision
To provide support and resources that produce nationally recognized academic programs and prominent faculty, which result in a personalized learning experience for students.
---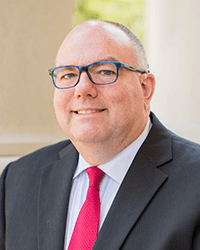 Jon Stauff
Global Education Office
Mission
The Global Education Office (GEO) at Monmouth University prepares all students to succeed in a highly interdependent world. We support our students' pursuit of global learning in our classrooms, the internationalization of our faculty's teaching and scholarship, and a deep engagement with world cultures at home and abroad. We work together with Monmouth faculty and staff colleagues to promote our community's global and cultural literacy through curricular and co-curricular innovation, education abroad and community engagement programs in various countries, and services leading to international student success.
Vision Statement
The Global Education Office connects Monmouth University with world cultures and sustains our commitment to prepare students for successful lives in a global environment.
---
Michael A. Palladino
Office of Graduate Studies
Mission
To provide leadership and administrative and academic support structures for implementing and developing excellence with a robust, diverse enrollment in Graduate Studies that align with the Monmouth University Strategic Plan.
Vision Statement
Graduate Studies enhances the reputation of Monmouth University by strategically leading post baccalaureate education for the betterment of society and to meet current and future employment trends.
---
Christine Benol
Office of Planning and Decision Support
Mission Statement
The Office of Planning and Decision Support provides campus constituencies with information that will be used to shape effective and efficient institutional planning, policy formation, and decision-making in support of the University's goals and strategic plan initiatives. The Office of Planning and Decision Support is the official source of relevant and accurate data and resources to support and inform decision making.
Vision
This office fosters collaborative working relationships across all units on campus and contributes meaningfully to research, assessment, and compliance across a broad spectrum of areas. We will facilitate university-wide strategic thinking and decision making.
See also: Office of Institutional Research
---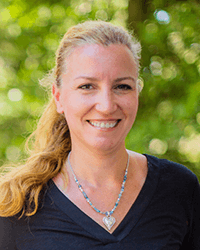 Kathryn Kloby
Office of Transformative Learning
Mission Statement
The Office for Transformative Learning advances academic excellence and rigor through high impact and immersive learning experiences to inspire and attain the intellectual, personal, and professional growth of students.
Vision
Transformative learning is evident in the structures and processes that serve all students and sets Monmouth University apart as a comprehensive institution of higher education with a strong foundation in the liberal arts. The aim of this office is to ensure that all students, regardless of discipline or major, have access to an array of life changing experiences, whether it occurs inside or outside the classroom.
See also: Center for Excellence in Teaching and Learning (CETL), Center for Student Success, and Honors School.
---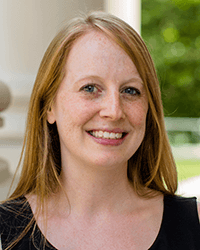 Katie Urmey
Office of the Provost
As the Executive Assistant to the Provost, I not only support the Provost, but also oversee the operations of the office. I am the initial contact person for the Provost and manage her calendar. Not only do I play a major role in drafting all office correspondence, I coordinate initiatives and events that originate from the Provost's office, including Scholarship Week, Middle States Commission on Higher Education reviews, and faculty events. I also work closely with the vice provosts, deans, and chairs to ensure that we properly execute any related policies and procedures. Lastly, I supervise the two administrative assistants and any student workers in the office.
As the point person for the Provost, I can assist you or connect you with the appropriate person who can best help you.