Communication Careers
According to the Bureau of Labor Statistics, employment for media and communication occupations is expected to grow steadily through 2028, generating approximately 27,600 new jobs. The ability to create, edit, translate, and disseminate information through a variety of platforms is becoming increasingly important for communication professionals.
A graduate degree from Monmouth prepares you for a variety of exciting and dynamic career opportunities. If you've ever dreamed about working in international relations, creating a national advertising campaign, or changing the world through leading an influential nonprofit organization, Monmouth's 30-credit M.A. in Communication is the place to start.
Public Relations
Marketing and Media Relations
Nonprofit Management
Digital Marketing
Fundraising / Development
Event Planning
Social Media Marketing
Digital Media Operations
International Relations
Human Resources
Journalism
Be prepared for that growth with Monmouth's communication graduate degree, which will give you a thorough understanding of how we communicate interpersonally as well as through media and messaging.
Matthew R. Whille, M.A. '17
Senior Account Executive at AdTech, NYC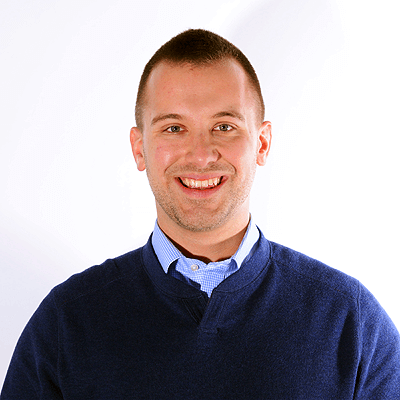 The most significant benefit of the M.A. in Communication program is the sense of community that is felt each step of the way. I am very fortunate to have collaborated with such amazing faculty and peers. So much value can be found in the small class sizes, accessibility of faculty, the interdisciplinary approach, and interdepartmental mentality. It's these things that have helped me most in establishing an extensive and diverse network within my industry.