Public Service Communication Specialist Certificate
Monmouth's Public Service Communication Specialist certificate prepares you for community relations, advocacy, and social justice work in the public sector. You'll be well prepared for jobs in local, state, and federal government agencies, nonprofit organizations, philanthropic organizations, higher education, or healthcare institutions.
Students interested in public service have unique opportunities to apply for graduate assistantships with the Monmouth University Polling Institute, Monmouth University Urban Coast Institute, and the Alternatives to Violence Project of New Jersey, which leads weekend intensive conflict-management workshops in prisons and community settings. Your courses will explore:
How to create persuasive, effective, and ethical messages to reach diverse audiences in the nonprofit and public sectors
Analytical tools for determining how influencers such as political candidates and media corporations serve or do not serve the public interest
Communication leadership at times of organizational conflict, crisis, and need
Communication of policy decisions in the public sphere
This certificate provides the flexibility to choose courses that support unique field work and research opportunities. Some of your courses may include:
Intercultural Communication and Diversity Management
Conflict Management and Negotiation
Persuasion, Social Influence
Political Communication
Crisis and Issue Management
Strategic Digital Communication
Communication, Culture, and Community
Global Communication
Mass Media: Public Interest, Corporate Profit
Organizational Training and Consultation
Public Opinion and Polling
Theory, Policy, Ethics
If you're ready to make a difference in the worlds of nonprofit management, politics, healthcare, or related fields, this graduate communications program certificate is a great place to start. You'll emerge with both the instruction and the hands-on experience necessary to advance your career in this competitive arena.
Gainful Employment
The U.S. Department of Education requires that we disclose certain information about academic programs that do not lead to a degree (e.g., certificate programs) but that prepare a student for gainful employment in a recognized occupation. The Graduate Certificate in the Public Service Communication Specialist program at Monmouth University is defined as a gainful employment program. Review the required disclosures. Should you require additional information about these gainful employment disclosures, please contact the Financial Aid Office.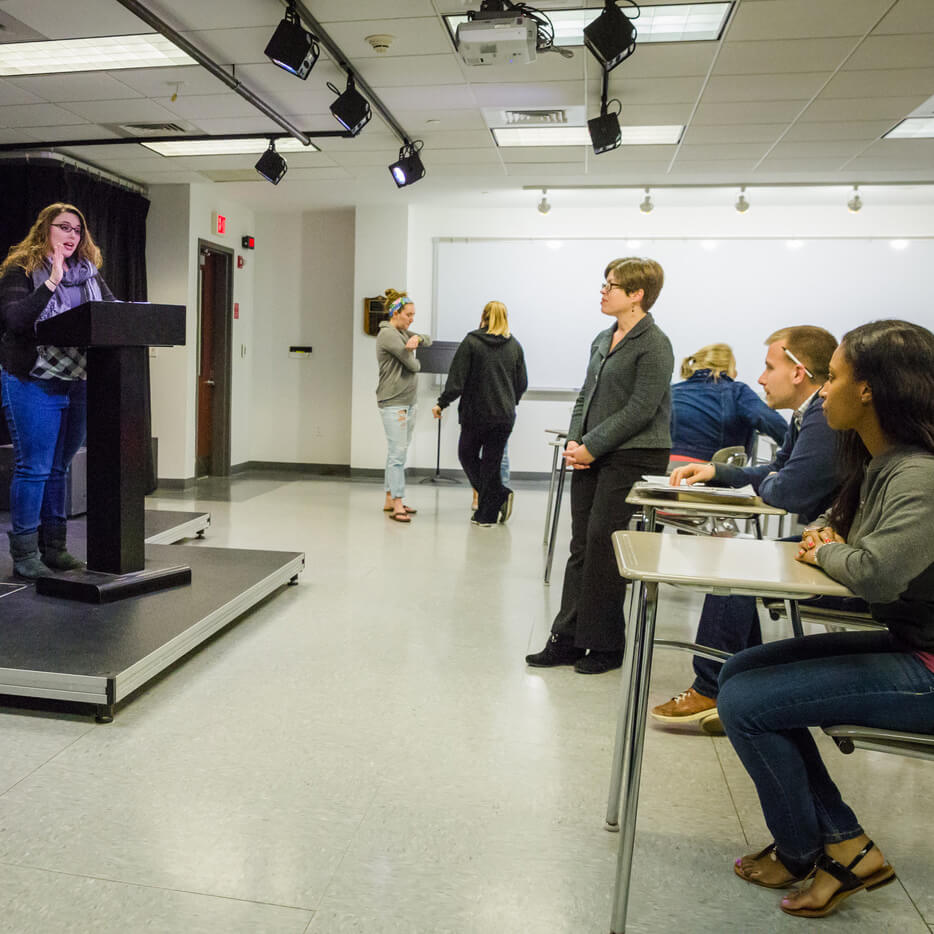 Brielle Easton M.A.'14
Administrative Analyst for the NJ Department of Corrections, Office of Policy and Planning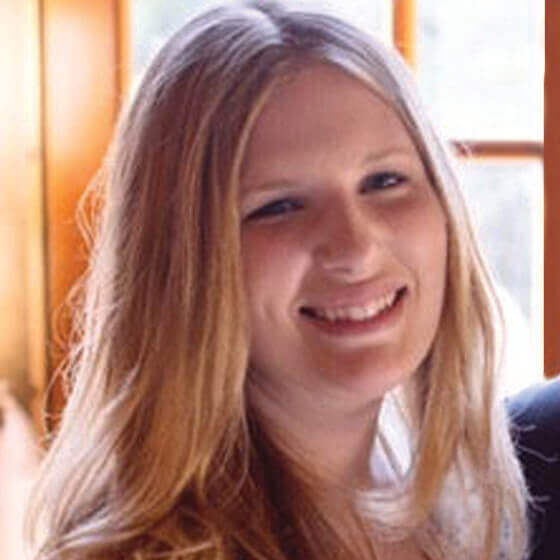 Having a master's degree was vital for advancing my career within the public sector, and the graduate program at Monmouth had the flexibility and recognition I was looking for. Working in government requires excellent leadership, communication and research skills. The M.A. in Communication program has the fluidity to cover all facets of government and focuses on sharpening transferable skills to help you succeed.